Rioja Uncorked: Discover the Wines of La Rioja, Spain
Bike tour guru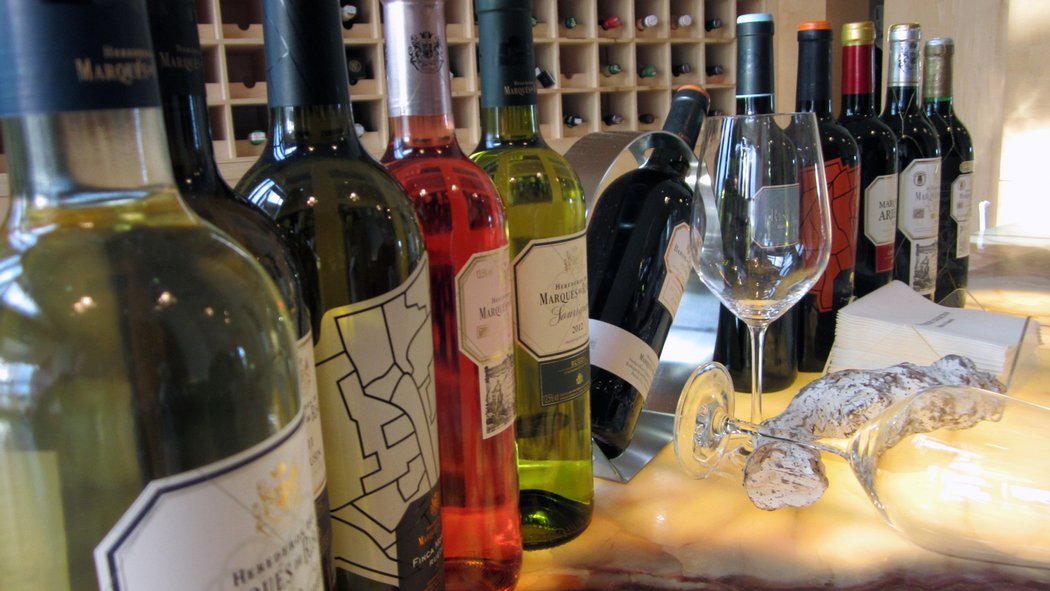 When choosing a wine, Bordeaux, Tuscany, Burgundy, and Piedmont are all obvious, and excellent, choices. But obvious isn't always what you want. Sometimes, you need to be different. Sometimes, you need a change of direction and an exciting surprise. Look no further than la Rioja. Located in the north-central region of Spain, la Rioja is one of the most exciting, and well-established, wine producing regions in the world that is more than deserving of your attention.
One of the things that makes la Rioja such a beautiful place to visit also happens to make it the ideal place for outstanding wines. Running along the Ebro River, la Rioja is bordered to the north by the Cantabrian Mountains. While the mountain range offers some truly stunning views, it also provides shelter for the plateau below, creating a moderate climate that is perfect for grapes to grow.
Typically, wines of la Rioja are composed of a blend of grapes. The tintos (reds) come primarily from the Tempranillo grape, with a mix of Granacha Tinta, Graciano, and Mazuelo grapes. The blancos (whites) are made primarily from the Viura grape, along with Malvasí­a and Grancha Blanca. Finally, the rosados (rosés) consist mostly of the Grancha grape. No matter what you are looking for, you will find it in la Rioja.
One of the real beauties of the wines of la Rioja is how accessible well-aged wines are here. The wines of la Rioja are classified in four categories: Rioja, Crianza, Rioja Reserva, and Rioja Gran Reserva. The Reservas, by law, have to be aged at least three years, one of them in oak. The Gran Reservas have to be aged at least two years in oak and three in the bottle. But producers in la Rioja often go above and beyond their legal call of duty, aging their wines much more before releasing them. For you and me, this means that it's not uncommon to find Rioja wines that are 10 years old or more in stores. And often at a reasonable price between $30 and $40.
The result is almost always excellent. Producers like La Rioja Alta, Hermanos Peciña, and R. Lêpez de Herdia all offer wonderful bottles that demonstrate great balance and complexity for wines that can be drunk right off the shelf.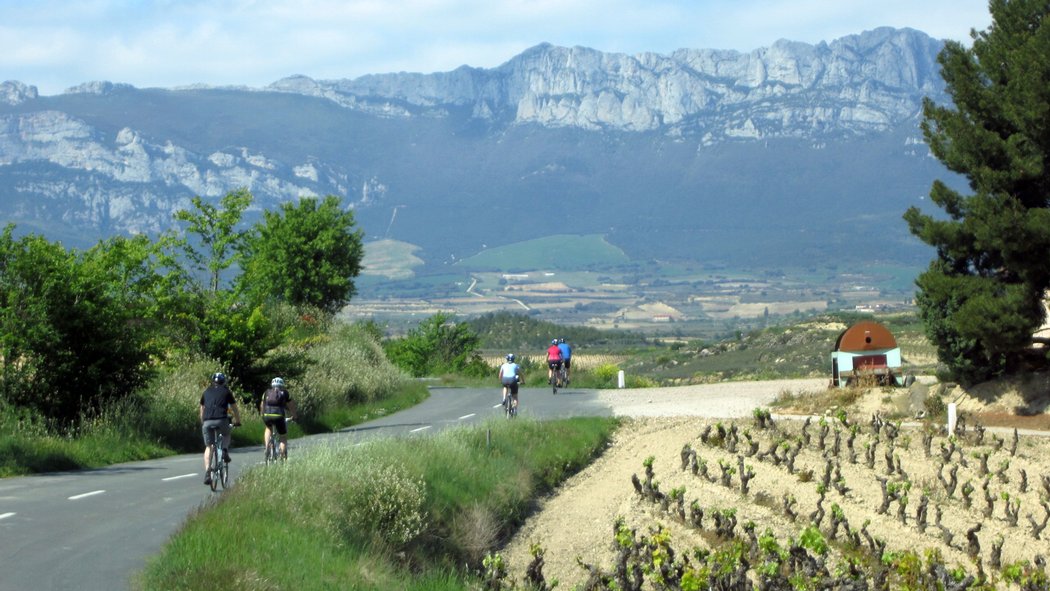 That is not to slight the younger vintages, though. Crianza, which must be aged at least one year in oak and two years total, offer some of the best value in wine. Period. For those more familiar with Italian wines, these could be compared to a Chianti Classico. Depending on the origin of the grapes (la Rioja is divided into three regions: Rioja Alta, Rioja Alavesa, and Rioja Baja) the Crianzas can fall, generally speaking, into two different camps. Some are lighter bodied and subtler, while others are bolder, denser, and more fruit forward. Whichever you prefer, you will find exceptionally made wines.
Harvest time in la Rioja, like many other major wine producing regions, stretches from September through October. This is one of the most spectacular times of year to visit the region, both to enjoy the changing of the seasons in the crisp but still comfortable autumn air and for the opportunity to partake in the wine harvest yourself. On a bike tour in Rioja, you'll get the chance to do just that, exploring this magnificent region and getting to know all of its wonderful wines.
Tinto, blanco, or rosado. The choice is yours. Whatever you prefer, though, you cannot go wrong with the wines of la Rioja.
CATEGORIES: DuVine Style