Burgundy 4-Day Bike Tour
Region: France
Destination: Burgundy
Duration: 4 days / 3 nights
Level: Occasional
Price From: $3295
Single Supplement: $800
Tour Dates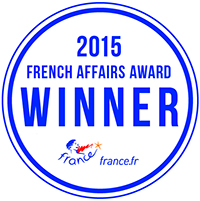 Ride gently rolling hills and wooded paths, passing through vineyards as far as the eye can see on the 4-Day version of our Burgundy Bike Tour. Explore lush, green acres of the most esteemed vineyards in France. Experience two millennia of viticulture, tasting some of the finest Pinot Noirs and Chardonnays in the world. Our cycling vacation traces the saga of wine itself, from Beaune to Aloxe-Corton and along le Route des Grands Crus. Sampling the fruits of centuries of labor, enjoy tastings in Pommard, Vosne-Romanée, Aloxe-Corton, and more. Delight in our accommodations at kingly châteaux and dine in the region's finest restaurants, with several Michelin stars among them.
---
Tour by Day
Day One: Welcome to Burgundy!
Your guides will greet you at the train station in Beaune, and the adventure begins. Nestled inside massive fourteenth-century ramparts, this medieval town is the wine capital of Burgundy. We'll toast our arrival with a sparkling Crémant de Bourgogne before a quick bike fitting. Take a slow, scenic spin through the vineyards of the Côte de Beaune, riding as far south as Meursault. We'll enjoy a wine tasting in the quiet center of town and enliven our senses with a hearty Pommard, an elegant Volnay, and a buttery Meursault. Pedal onward past legendary vineyards back to Beaune. Tonight our first gourmet Burgundian feast awaits at a Michelin starred restaurant in the heart of Beaune.
Meals: Light Lunch / Dinner
Destinations: Beaune, Pommard, Volnay, Meursault
Accomplished: 12.4 miles / 20 km; elevation gain of 176m
Accommodations:  Le Cep or Hostellerie le Cedre
Day Two: Explore the Hautes-Côtes de Beaune
Start today in Beaune, cycling through picturesque villages in the French countryside. Enjoy extraordinary views of St. Romain's thirteenth-century castle ruins. Pedal past Charolais cows, the château at La Rochepot, and into charming Orches. A leisurely downhill ride delivers us to Saint Aubin, home to a grand Romanesque church. Indulge in our gourmet picnic followed by a tasting visit in Chassagne-Montrachet and go wine shopping in town. Cycling through towns like Puligny-Montrachet and Meursault, we'll arrive back in Beaune to sip wine and chat with the locals. Tonight unwind at the hotel before another truly elegant dinner in town.
Meals: Breakfast / Gourmet Picnic / Dinner
Destinations: Beaune, St. Romain, Orches, La Rochepot, Saint Aubin, Chassagne-Montrachet, Puligny-Montrachet, Meursault, Volnay, Pommard
Accomplished: 26.7 miles / 43 km; elevation gain of 643m
Accommodations:  Le Cep or Hostellerie le Cedre
Day Three: The Vineyards of the Côte de Nuits
Ride today along tranquil roads through golden wheat and sunflower meadows and into Charlemagne's favorite vineyards: Corton-Charlemagne. Continue through Aloxe-Corton and Comblanchien past exquisite examples of Burgundian tiles and villages that barely survived WWII. We'll stop for a tasting of the best Crémant producer in Burgundy, Parigot & Richard, before arriving in the celebrated village of Nuits-Saint-Georges. After a café lunch, we'll enjoy a tasting of the region's Grand Cru before we cycle through the Romanée Conti, the world's most famous vineyard, stopping for a photo at the 125-acre Clos de Vougeot. Unwind with a tasting in the château's own cellar before our final dinner at our favorite local restaurant to celebrate your success!
Meals: Breakfast / Lunch / Dinner
Destinations: Aloxe-Corton, Nuits-St.-Georges, Vosne-Romanée, Vougeot, Chambolle Musigny
Accomplished: 18.6 miles / 30 km; elevation gain of 252m
Accommodations: Château André Ziltener
Day Four: Le Route des Grands Crus
Today we can ride a section of Route des Grands Crus, passing some of the most expensive vineyards in the world before saying au revoir to Burgundy. Savor one last taste of Morey St. Denis before your guides see you off from the Dijon train station.
Meals: Breakfast
Destinations: Morey-St.-Denis, Chambolle-Musigny
Accomplished: 13 miles / 21 km; elevation gain of 296m