Provence 4-Day Bike Tour
Region: France
Destination: Provence
Duration: 4 days / 3 nights
Level: Weekend
Price From: $3295
Single Supplement: $650
Tour Dates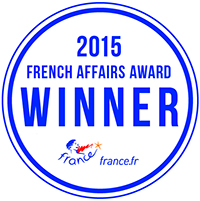 Cycle past endless fruit orchards, olive groves and vineyards on the Provence 4-Day Bike Tour. Climb winding roads to medieval villages and spin through gorgeous gorges with the Mont Ventoux as your back drop. Stroll through charming rural towns. Explore ancient abbeys and taste the world's best olive oils. You will never forget the views from the villages of Venasque, Gordes, and Menerbes, or a morning at the market in Gordes admiring the hand-made pottery, traditional fabrics and soaps, and olive oils. Indulge in the sumptuous reds, whites, and the celebrated rosés at your wine tastings in Provence and unforgettable meals that include Provençal specialties prepared by some of the region's most prominent chefs.
---
Tour by Day
Day One: Welcome to Provence
Your guides will greet you at the Avignon TGV train station, and the adventure begins! At the hotel, we'll start out with the essentials: bike fitting, safety talk, and map review. Then we'll hop on our bikes and head over to Bedoin, the famous village that marks the start of the most challenging ascent up to the Mont Ventoux. Continue spinning along the foothills of the Geant de Provence. Tonight our chef will delight you with authentic Provençal fare, and afterwards you'll enjoy a luxurious night's sleep in our lovely Chateau.
Meals: Light Lunch / Dinner
Destinations: Mazan, Mormoiron, Bedoin, Crillon le Brave
Accomplished: 17.5 miles / 28 kms, elevation gain: 404 meters (optional additional hill ride)
Accommodations: Chateau de Mazan or Crillon le Brave
Day Two: Isle sur la Sorgue
Leave the Ventoux behind and head south towards the equally stunning region of the Luberon—the region that inspired Peter Mayle's A Year in Provence. We'll skirt along the valley before riding up to La Roque sur Pernes and descending to Isle sur la Sorgue, known as the Venice of Provence. We'll enjoy a lunch here amongst the many antique shops and then continue on some easygoing routes all the way to Lagnes. Here we'll have to work our muscles one last bit before we get over to our friend Andre's olive oil mill for a visit and tasting of his fine oils. Next take a short transfer or choose to keep on riding to our next hotel where you can relax by the pool or get a massage before dinner. After an informative tasting of the wines of the region, we'll head into the center of Gordes for an authentic Provençal meal.
Meals: Breakfast / Lunch / Dinner
Destinations: St Didier, Roque sur Pernes, Isle sur la Sorgue, Lagnes, Cabrieres d'Avignon, Gordes
Accomplished: 29 miles / 47 km, elevation gain: 629 meters (optional additional 12.5 miles / 20 km)
Accommodations: Bastide de Gordes or La Coquillade
Day Three: The Essence of the Luberon
Cycle past rustic stone villages perched along ridges overlooking esteemed vineyards. Cruise on down and cross over the Pont Julien, an ancient roman bridge. We'll ride on through the forested heart of the Petit Luberon, peering out across the valley floor with its patchwork of orchards and vineyards. An indulgent truffle and wine tasting awaits us with lunch at the House of Truffles and Wine in Menerbes. Stop by the Domaine de la Citadelle for a wine tasting of their finest Luberon wines. Our return journey will be a smooth ride along the Luberon bike path. Tonight we delight in a gastronomical event at the hotel's own restaurant with views over the Luberon Valley.
Meals: Breakfast / Lunch / Dinner
Destinations: Roussillon, Menerbes
Accomplished: 24 miles / 34 km, elevation gain: 530 meters (optional additional 15.5 miles / 25 km)
Accommodations: Bastide de Gordes or La Coquillade
Day Four: Roussillon
During this morning ride, we'll spin over to Roussillon and admire the local artists in their galleries and explore the famous ochre cliffs surrounding the village. After this morning of shopping or relaxing, we'll transfer you back to Avignon and bid adieu as you continue on to your next destination.
Meals: Breakfast
Destinations: Roussillon
Accomplished: 10 miles / 16 km, elevation gain: 250 meters