6 Must See Hotels + Restaurants in Northern California
Bike Tour Guru
To find quaint wineries, luxurious spas, or hotels that treat you like royalty, you don't need to travel to Europe. In Northern California, fine dining, wining, and hotel escapes are the hidden gems thriving in America's backyard. Napa and Sonoma—recognized for their vineyards and beautiful estates—put the best life has to offer within easy reach.
From quiet retreats tucked away in wine country to lavish eats in laid-back towns, these establishments have been lauded as some of the finest. Our DuVine guides have compiled a list of the best Northern California restaurants and hotels that are so outstanding, you may just want to plan your next trip around them. To see the full list, check out our The Top 50 Hotels + Restaurants  in Northern California.
---
Auberge du Soleil
Auberge du Soleil recreates the best of Provence, stateside. Set amid a 33-acre olive grove on a sun-kissed hillside (and proudly proclaiming their motto as "pleasure is healing"), it's no surprise that this Napa Valley hotel offers first-class service, French cuisine, decadent wines, and sweeping vineyard views. Exquisite rooms with private terraces and soaking tubs spare no indulgence.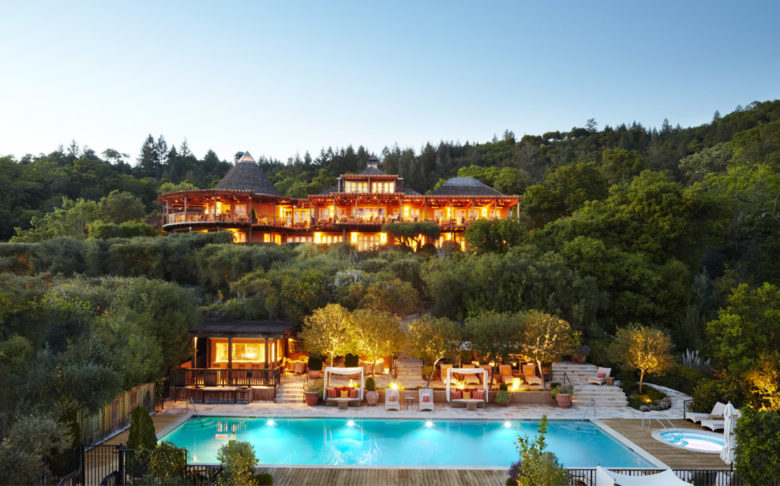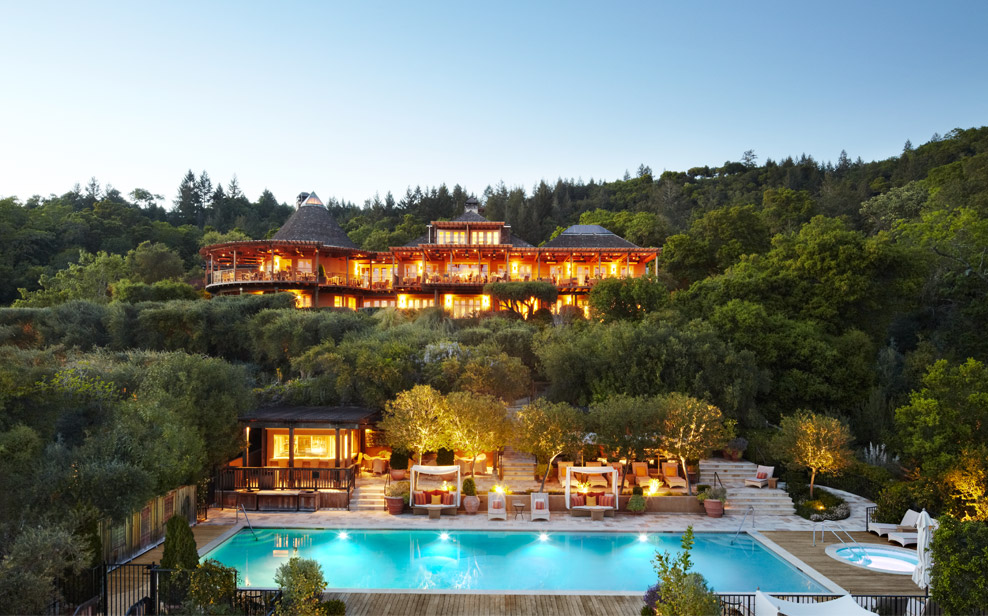 ---
Hotel Healdsburg
Hotel Healdsburg is an exceptional base for exploring wine country on our Sonoma 4-Day Bike Tour. Northern California artists and craftsmen have contributed to the hotel's design in the form of original artwork, woodwork, and ceramics. Browse the local galleries and shops, or give in to temptation and spend your day being pampered at the world-class spa.
---
 Farmhouse Inn
With only 25 rooms, family-owned Farmhouse Inn provides a personalized touch to every aspect of your stay. Travel + Leisure awarded this boutique lodge the honor of #1 Best Resort Hotel in California, and with over 400 nearby wineries, it's easy to see where the attraction lies. While at Farmhouse, revitalize with unique farm-to-spa services and treat yourself to a Michelin-starred meal without ever leaving the premises.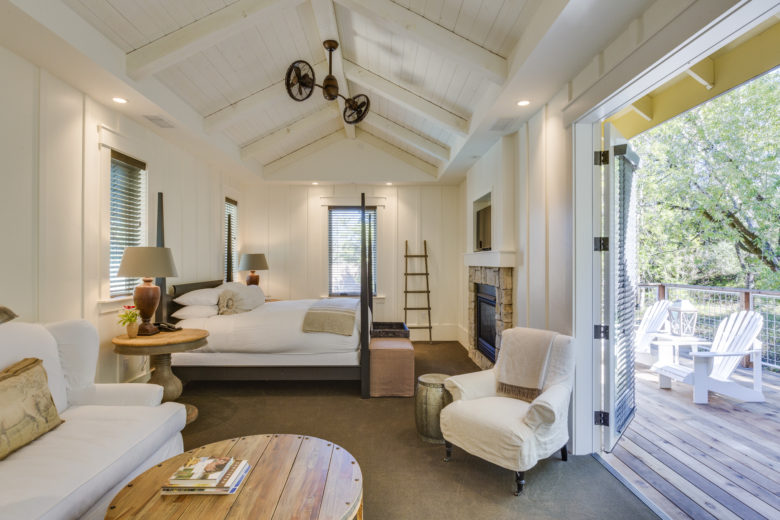 ---
 The Restaurant at Meadowood
Located in St. Helena, the Restaurant at Meadowood relies on ingredients farmed and foraged in Napa Valley to create three-star Michelin masterpieces. In pursuit of cuisine that is "better, more delicious, more relevant, more singular, and more personal," expect a tasting menu that expresses the passion of Meadowood's chefs in every bite. Of course, with a prime location in wine country, extensive wine pairings do not disappoint.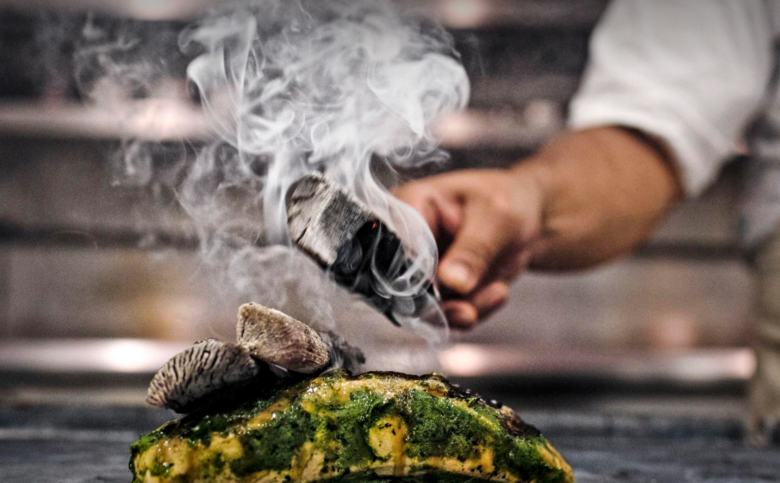 ---
 Acacia House
This spring will see the much-anticipated opening of Acacia House, Chris Cosentino's new restaurant at Las Alcobas Hotel. Cosentino enjoyed fame as the winner of Top Chef Masters and will be co-hosting a very special dinner with DuVine at CampoVelo to benefit No Kid Hungry. Acacia House highlights Cosentino's love of seasonal California cuisine with a modern twist, plus thoughtfully paired wines from Napa Valley.

---
 Healdsburg SHED
Healdsburg SHED is truly one of a kind. A community gathering place, market, and café, the SHED is obsessed with responsible farming, sustainable cooking, and nourishing, flavorful food. Menus change daily based on what's in season, and a fermentation bar serves up kombucha and kefir—the only one of its kind in the country. Acclaimed as one of the most beautifully cultivated restaurants in Sonoma County, the SHED remains approachable with an inviting open kitchen and wood-burning stove.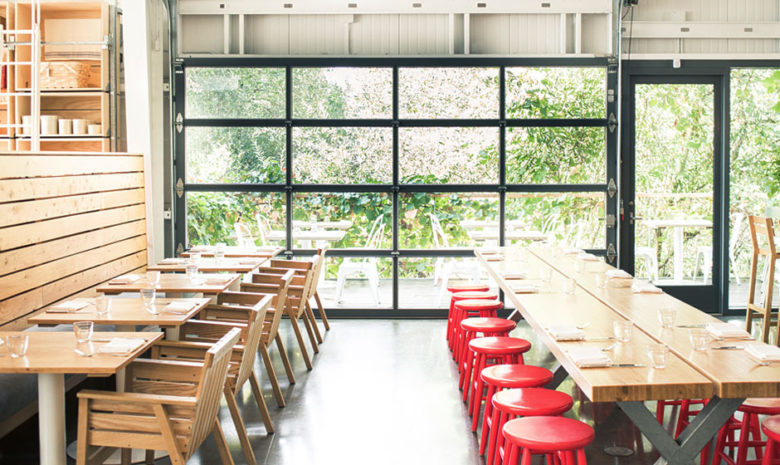 ---
We think a cycling tour is an ideal way to experience California's vibrant culinary scene, with rewarding climbs and vineyard rides to help pique your appetite for artisanal foods and fine wines. Choose from one of our California Bike Tours to experience all the West Coast has to offer!

CATEGORIES: DuVine Style