DuVine Turns 21! Champagne vs. Cava vs. Prosecco
Lindsey Hunt
Last year, DuVine celebrated two decades of traveling by bike. This year, we commemorate our coming of age—U.S. drinking age, that is! To celebrate, we're comparing three famous types of festive fizz from three of our most popular bike tour destinations: France, Italy, and Spain. Raise your glass and enjoy DuVine's Battle of the Bubbles: a beginner's guide to differentiating Champagne, Prosecco, and Cava!
---
Where Cava, Champagne + Prosecco Are From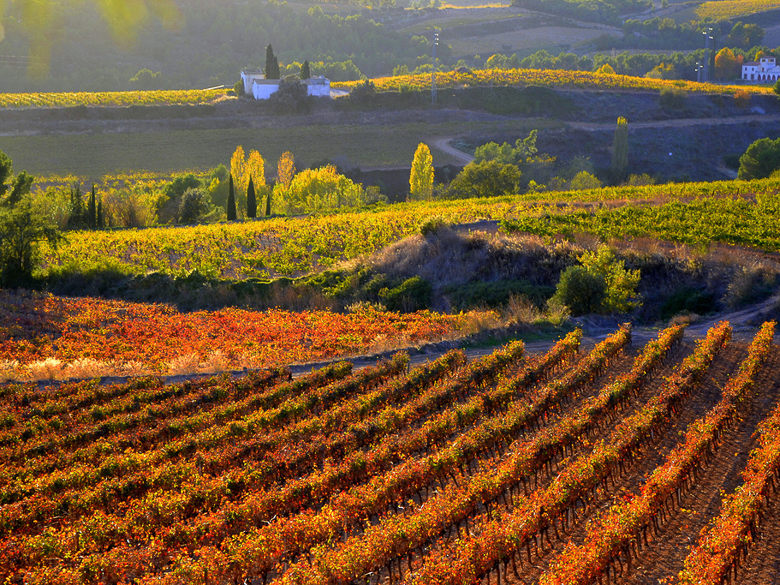 Champagne: Made in Champagne, a region near Reims in northeastern France.
Prosecco: Made in the Veneto region of northern Italy, north of Venice and near the city of Treviso.
Cava: Made in Spain, predominantly in the Catalonia region in Penedès, about an hour from Barcelona. Cava is also produced in Rioja, Aragon, Castile and León, Extremadura, Basque Country, Navarre, and Valencia.
FIZZ FACT: The Wine of the Cave. "Cava" is the Catalan word for "cave" or "cellar." Caves were used in the early days of production for the preservation and aging of wine. The term was adopted by Catalan winemakers in in 1970 to distinguish their product from Champagne.
---
How They're Made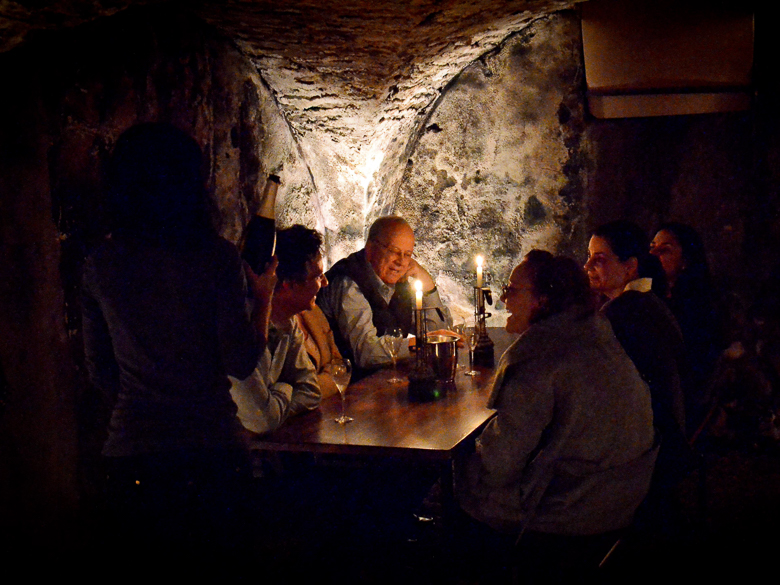 Champagne: Traditional Method, a costly technique that includes secondary fermentation in the bottle with yeasts and sugars added. The wine ages on the lees—dead yeasts which provides complexity to the wine.
Prosecco: Charmat Method. Secondary fermentation in big steel tanks, decreasing Prosecco's complexity but highlighting the primary aromas of the grape.
Cava: Traditional Method. An aging period of around 9 months (compared to Champagne's 15-month minimum) typically makes Cava a younger sparkling wine.
FIZZ FACT: Devil's Wine. Before the process of making Champagne was mastered, the bubbles would sometimes cause the bottles explode. The unpredictable nature of these volatile bottles earned Champagne the nickname vin du diable—the wine of the devil.
---
Grapes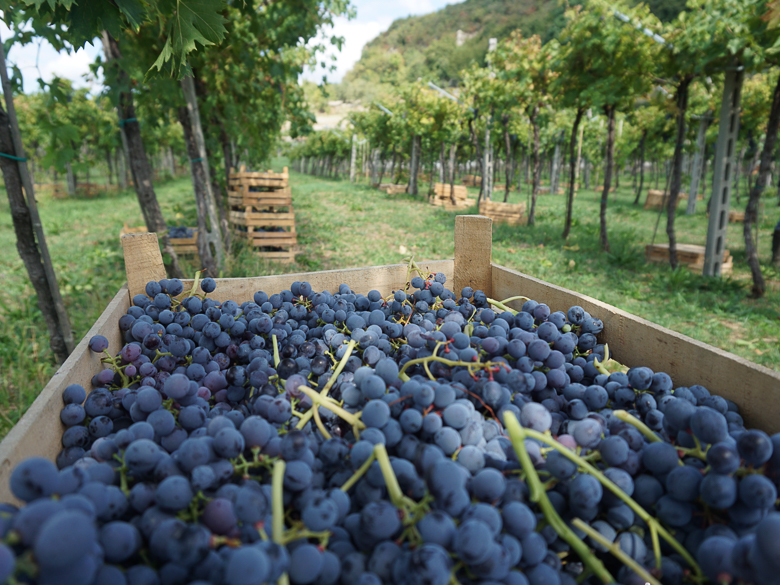 Champagne: Combination of Pinot Noir (for body, structure, aroma, and complexity), Pinot Meunier (for fruitiness and floral aromas), and Chardonnay (for freshness and elegance).
Prosecco: At least 85% Glera, a light-bodied, fragrant, and floral grape native to Veneto.
Cava: Commonly a blend of three Spanish grapes: Macabeu (for sweetness, lemony flavor, and floral perfume), Xarello (for body and structure, floral aromas, and notes of pear and melon), and Parellada (for subtlety, freshness, acidity, and more citrus notes). Non-native grapes such as Chardonnay, Pinot Noir, and Subirat are increasingly used.
FIZZ FACT: Prosecco's Sophisticated Siblings. There are a number of excellent sparkling Italian wine varietals made using the Traditional Method that have more in common with Champagne than Prosecco. Champagne lovers might be surprised by Alta Langa from Piedmont, Murgo Brut from Sicily, or Franciacorta from the eponymous wine region northeast of Milan.
---
Taste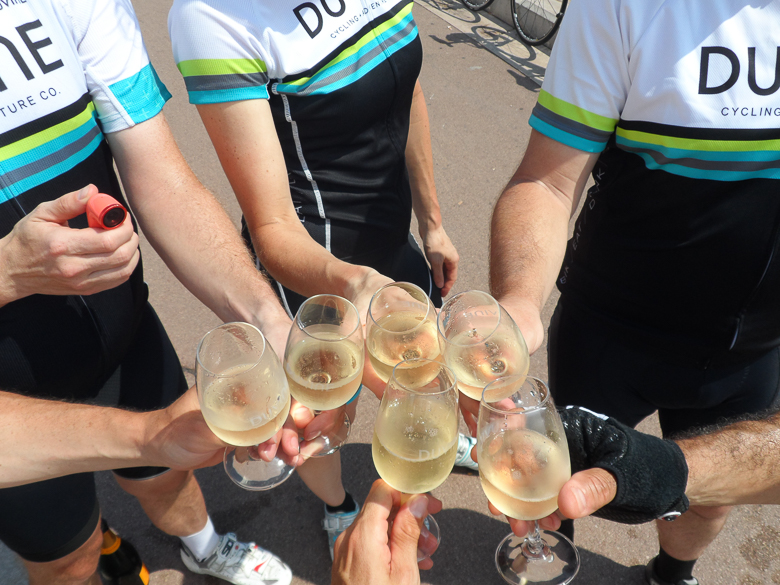 Champagne: Flavors of citrus, peach, almond, white cherry and toast. The longer aging process on yeast particles gives Champagne its toasty or biscuit flavor. Most Champagne is dry and acidic.
Prosecco: Flowery and fruity at first, with flavors of green apple, honeydew melon, pear, cream, and honeysuckle. Lighter and sweeter than Champagne.
Cava: Hints of pear, melon, spice, and buttery brioche. Relatively dry like Champagne and notable for its earthy aromas. Vintage Cava with a long aging period on the lees is nutty and toasty with more body, like Champagne.
FIZZ FACT: Shape Matters. Different glasses can make an impact on the taste of your sparkling wine. The classic flute preserves bubbles and is ideal for extra-dry wines like Cava. A tulip-shaped glass with a wider bowl brings out the best in Prosecco. A wide tulip shape is ideal for vintage sparkling wines, as it collects their aged flavors.
---
Bubbles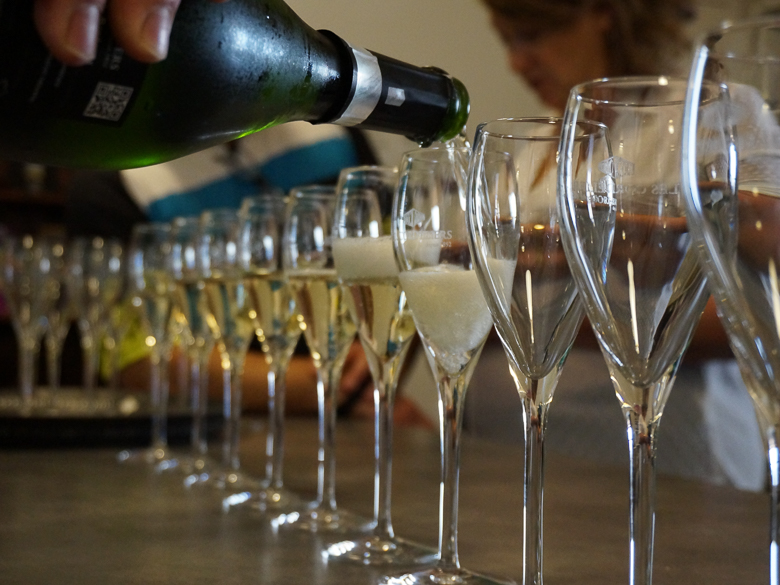 Champagne: Ultra-fine, persistent, and sharp bubbles are a result of the high pressure under which Champagne is aged.
Prosecco: Light, frothy, coarser, and less persistent bubbles due to the aging process in larger tanks with lower pressure.
Cava: Fine and delicate fizz.
FIZZ FACT: Watch your head! When shaken vigorously, a cork of Champagne can shoot off at a velocity of 25 miles per hours.
---
Price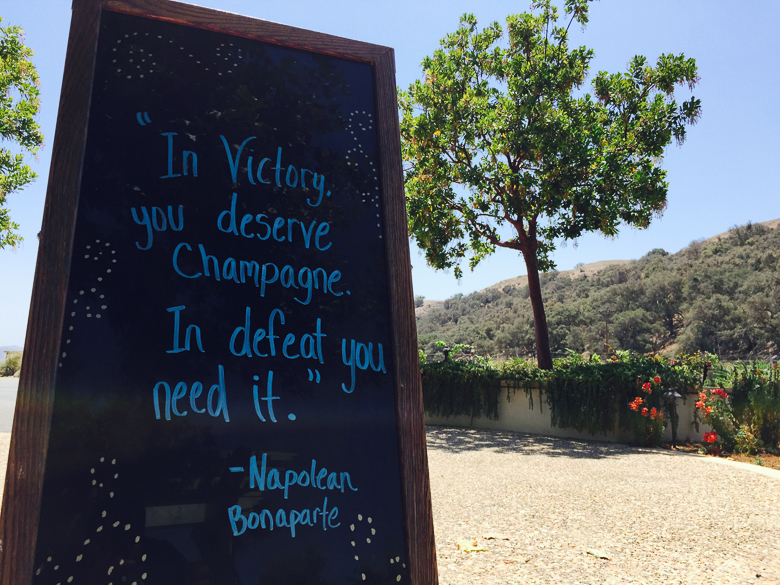 Champagne: At $40 for an entry-level bottle, it's the most expensive of the three wines.
Prosecco: $12-$15 will get you a good bottle, since Prosecco's tank method is easier to make and less resource-intensive.
Cava: A delicious and decent bottle starts around $15. There are plenty of excellent, wallet-friendly Cavas that are comparable to far more expensive Champagne.
FIZZ FACT: Rags to Riches. Originally nicknamed "The Poor Man's Champagne," Prosecco has made its own name in recent decades and soared in popularity. In 2013, Prosecco outsold Champagne for the first time ever (307 versus 304 million bottles).
---
Food Pairing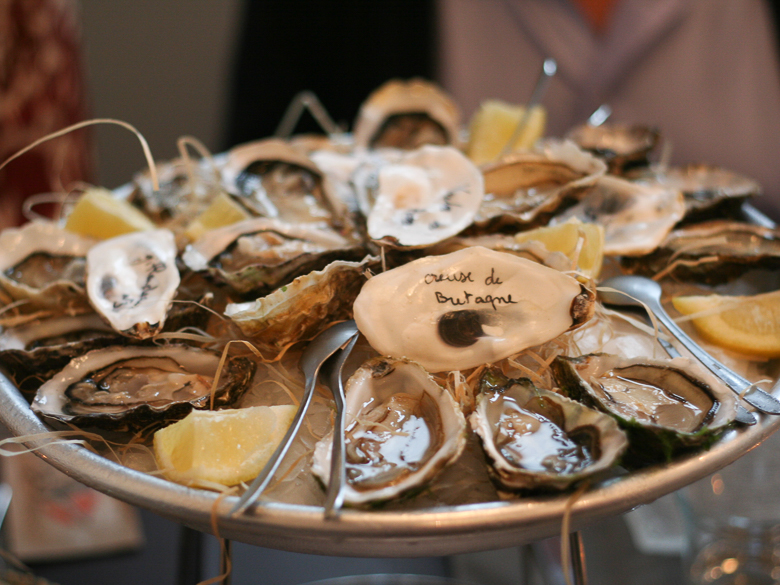 Champagne: Champagne's dry acidity pairs beautifully with shellfish, crispy fried food, and lighter pastas with white sauces.
Prosecco: Prosecco's sweetness goes well with cured meats, appetizers, fruit, and umami flavors.
Cava: Depending on the amount of residual sugar, Cava makes a great companion to cheeses, shellfish, poultry, and medium-spiced Asian food.
FIZZ FACT: Champagne for Breakfast. In the unlikely event you end up with leftover sparkling wine, it can be added to pancake or crêpe batter for a light and airy end result. 
---
Suggested Bottles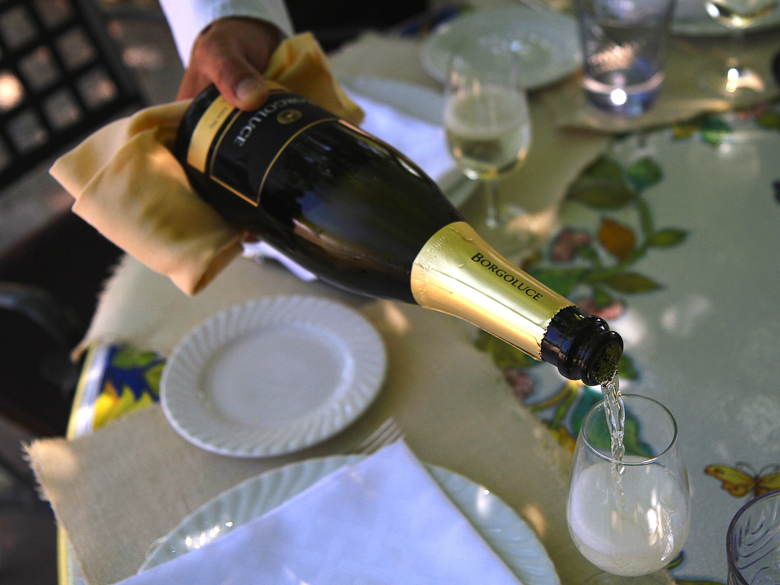 Champagne: Egly-Ouriet Les Vignes de Vrigny Champagne Premier Cru ($40) Paul Bara Brut Reserve NV ($65), Jacque Selosse Initial Brut ($150), Pol Roger Cuvee Sir Winston Churchill ($200)
Prosecco: Bele Casel Treviso Brut ($15), Sorelle Bronca Valdobbiadene Extra Brut ($18) Casa Coste Piane Valdobbiadene ($23).
Cava: Segura Viudas Brut Reserva ($10), Raventós i Blanc Reserva Brut ($26), Kripta Brut Nature Cava Gran Reserva ($110).
FIZZ FACT: Popping Bottles. The longest recorded flight of a sparkling wine cork was 177 feet and nine inches. 
---
Cycle France's iconic vineyards on a Champagne Bike Tour, pair a trip to the Prosecco region of Treviso with a bike tour of Verona + Lake Garda, or taste Cava for yourself in Catalunya on a Costa Brava Bike Tour or one of our other bike tours through Spain!

CATEGORIES: DuVine Style