Cycling in Colombia – Bogota to Cartagena
by Andy Levine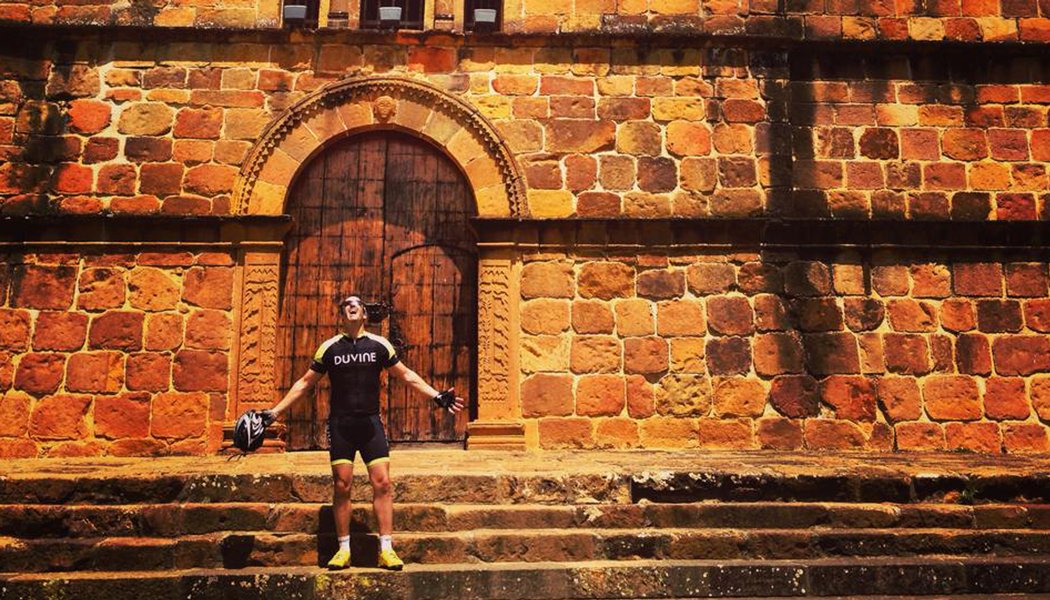 When I told friends that I was going to Colombia to scope out a cycling trip, the reaction wasn't what I expected. Colombia has always been a must-see for me, yet news of my upcoming trip was met with confusion and concern. It was clear that despite years of peace and prosperity, Colombia's reputation was still firmly connected with the Pablo Escobar days. I wasn't worried though. After all, experiential travel is all about going off the beaten path and finding an authentic local connection, which is what I set out to do.
The moment I stepped off of the plane in Bogotá, I saw all the hills dotting the countryside and couldn't wait to get on my bike. While in the Capital, I was a bit skeptical of the congested roads. Then I discovered that every other Sunday in Bogotá, they close one of the main roads and open it up to cyclists. Over one million cyclists are said to use the opportunity to ride on the traffic-free stretches, a clear sign of the country's budding cycling community. It is clear that the emergence of professional cyclist Nairo Quintana, the Movistar Team member who won the white jersey and took a podium position at the 2013 Tour de France, has bolstered local interest in the sport.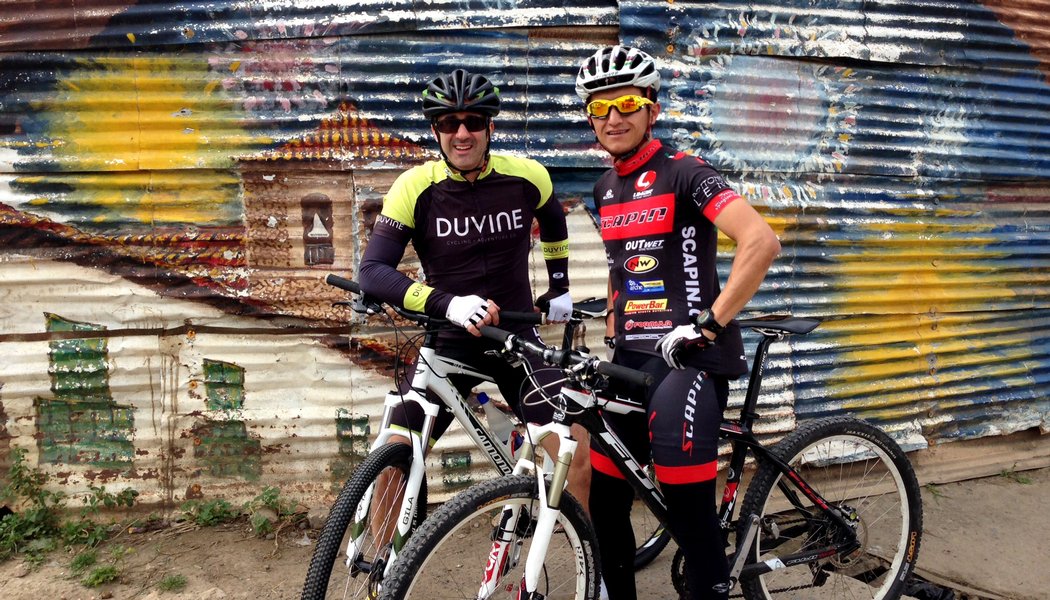 Speaking of Nario Quintana, it is no wonder he is such a strong climber. Once outside Bogotá, the mountainous region provided hundreds of kilometers worth of climbing, with gradients from 5 to 18 percent.  These roads are fantastic, with few cars and amazingly lush scenery all around, but it is certainly tough. Cycling in the Colombia is not for the faint of heart. However, for adventurers looking to immerse themselves in a remote, un-touched part of the world, this is the place. Tourism is in its very early stages and not a soul speaks English, so a guide is essential, but the locals' warmth and hospitality is overwhelming.
The route I explored took me from Bogotá to Bucaramanga, and then I spent my final weekend in Cartagena. For all the adventurous travelers out there, DuVine will happily plan a private tour for you, just give us a call at 888-396-5282.
Here are my highlights.
Bogotá
Lost in translation has never felt more real.  Despite not speaking the language and communicating solely through a guide, the welcoming locals made me feel completely at ease.  The diversity and color of Bogotá made me feel instantly drawn to the city.
Highlights:
Casa Medina – Known for its luxury, comfort and personalized service, the Casa Medina lived up to the hype.  Located just a few minutes from the vibrant city's financial center and high-end eateries, it was everything you'd need from a luxury 5-star hotel.
Andres Carne de Res – What I called the Cirque de foodie, the Andres Carne de Res just begged a visit.  The restaurant atmosphere was so hectic and in-your-face, it reminded me of the circus.  The intense ambiance and impeccable food quality made for a wonderful experience.
Villa de Leyva
Another thing I noticed about Colombia was their penchant towards having large town squares; so large in fact that I consider them some of the largest I've ever seen.  Villa de Leyva was the epitome of this, with a church centered in the middle of the cobblestoned square.  What I loved most about it was there were no tourists; the region truly is an unearthed gem.
Highlights:
Hotel La Posada Ade San Antonio – The romantic hotel situated in a prime spot in town just screamed local authenticity.  With an earthy vibe, the décor emphasized a cozy feel.  I'd definitely recommend this hotel.
Villa de Leyva Fossil Museum – What many people don't know is that this region was buried underground for years so fossils can be readily found.  A highlight of my visit to Villa de Leyva was a visit to the Fossil Museum.
Barichara
Barichara, an old colonial town located on a hill, seemed like the town that time forgot. Like a set from a movie, the gorgeous setting surrounded by trees and waterfalls was the ideal place to sit and watch the world go by.  The surrounding villages consisted of goat farmers and coffee makers.  Because of the high temperatures during my visit, juices were aplenty and I happily indulged in both their fresh pressed juices and locally grown coffee.
Highlights: 
Casa Oniri Hotel Boutique – Featuring a zen-like reflection pool, garden and terrace, this hotel provided a rejuvenating stay.  Lit by candlelight, the romantic Casa Oniri was enjoyable after a day of riding and exploring.
Santa Ana Festival – During my stay in Barichara, I chanced upon the Santa Ana Festival.  The mesmerizing singing followed by a church ceremony was a once-in-a-lifetime local spectacle. I was so lucky to be a part of it all.
Bucaramanga
Surrounded by mountains and filled with an air of vibrancy, the rapidly expanding town of Bucaramanga was a great stopover location.  Known for its cigars, parks and horniga culona (a large ant species that is fried and eaten), Bucaramanga is unlike any other travel destination.  Devoid of tourists and English speakers, I felt truly cut off from the rest of the world, in the best possible way.
Highlights:
Café Mesa: I stayed at the Hacienda El Roble, a quaint hotel with access to a renowned coffee plantation.  Like my experience with wine tasting, the coffee tastings similarly included different notes and smells.  All organic, and handpicked, the $150 lb per bag coffee was the real deal.
Cartagena
After my week in the countryside, Cartagena was back to reality. Located on the water, the great city was walled in by huge 30 ft French walls and filled with tourists.  Nevertheless, the combination of majestic and intricately detailed doors (all 20 ft high) and chipped wall paint with scribbles created a shabby chic and cool vibe.  All I could think about was that Cartagena would be a photographer's dream destination.
Highlights:
La Passion Hotel – The eccentric boutique hotel was romantic and luxurious.  With roof top pools and local vibes, it was the perfect holiday retreat location.
Santa Clara Sofitel – If luxury is what you're after, the Santa Clara Sofitel provides an ideal place to pamper yourself.  Considered the perfect blend of vintage and contemporary, the colonial architecture and modern comfort make it one of the best in the region.  Enjoy personalized service, gourmet cuisine and a first-class spa in this lavish setting.
Colombia is an intense cultural immersion, and a perfect destination for an adventurous traveler. The diverse region will undoubtedly provide guests with an active, eye-opening, authentic experience. If you're planning a private tour, or to heading there yourself and have any questions, feel free to give me a call or send me a message!
---