Cycling the Best Buddies Challenge with George Hincapie
by Andy Levine
This past Saturday I had the wonderful opportunity to participate in the Best Buddies Challenge. Riding in this event was very special to me for several different reasons. First and foremost – the cause.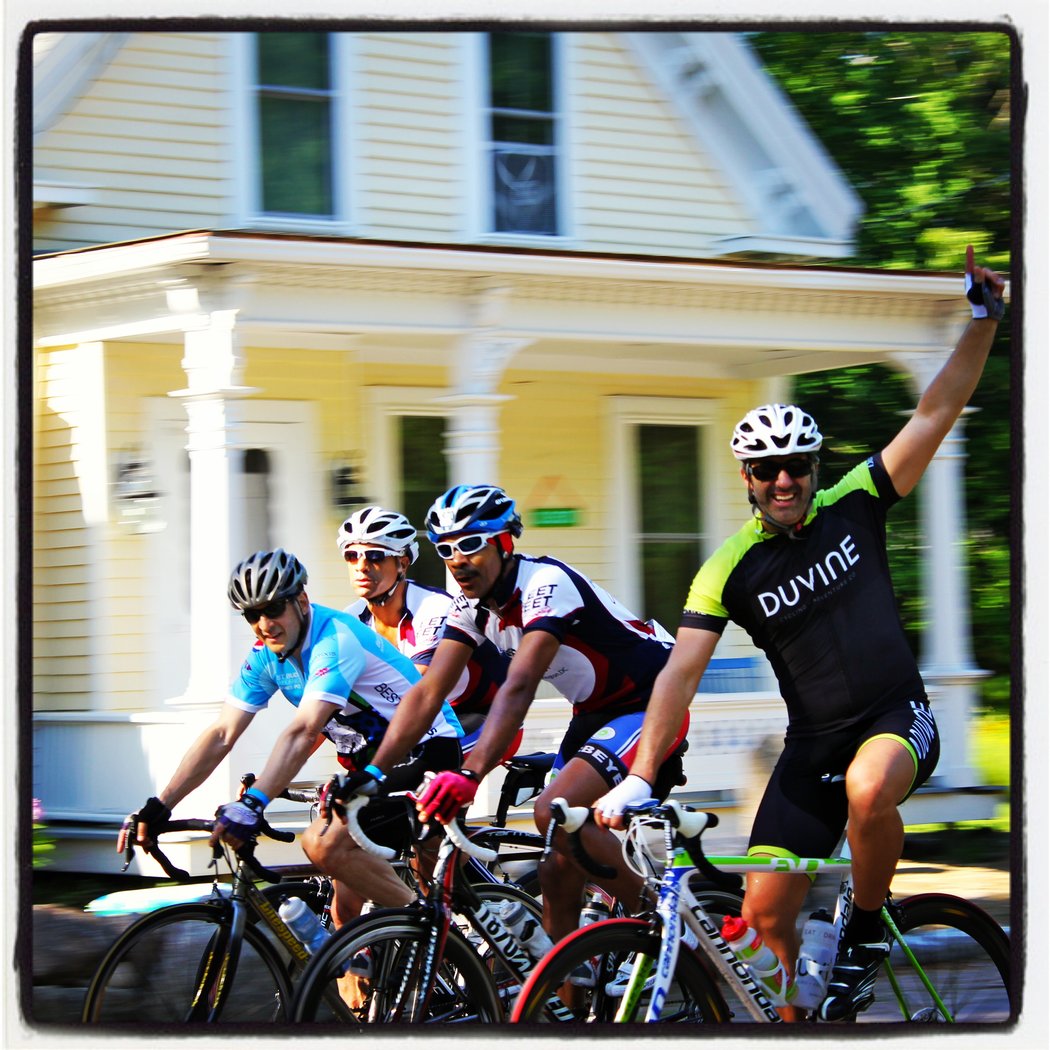 Riding with former mayor of D.C. – Adrian Fenty and his brother and DuVine traveler Tony Zelle
DuVine is proud to have been an in-kind sponsor of the Best Buddies Challenge, a charity ride that raises funds for Best Buddies International, a global volunteer movement that helps people with intellectual and developmental disabilities. The chance to help change the lives of people with intellectual disabilities by simply riding 100 miles from Boston to Hyannis Port was, without question, an easy decision and a very important one for me and Team DuVine. And seeing the results firsthand along the course and at the post ride party was a truly rewarding experience.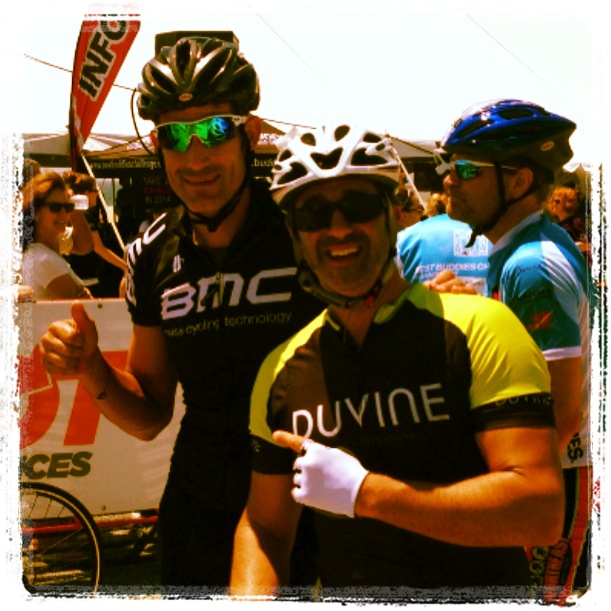 Riding with George!
The other amazing part of that day was being selected to ride with the Silicon Valley Bank Team in the Gentleman's Race, led by Tour de France cycling legend George Hincapie. Now for those of you in the know…the chance to ride alongside GEORGE HINCAPIE is a dream come true! I would have paid any amount to ride with him! But the ability to have that money go to such a worthy charity is what really mattered most to me. I mean, not only is he a legend – but he has the distinguished record of competing in more Tour de France races than anyone in history – 17 before his retirement last year! This accomplished domestique is revered and respected worldwide by cycling fans and competitors alike. George is the man!
At the start of ride at JFK Library
Hence, like every amateur cyclist there, I stood in awe outside the JFK Library early Saturday morning before I began my day cycling with George as a member of his peloton. I cannot articulate just how amazing the experience was. My only fear was that I wouldn't be able to hang on and compete at that level for 100 miles. But there is something to be said about inspiration and motivation. The inspiring Best Buddies people that lined the route gave me the encouragement to persevere and the desire to ride like a pro and stay on George's wheel provided all the motivation I needed! And I'm proud to say that the Silicon Valley Bank Team rode with George the whole way to Hyannis Port and our team won the Gentlemen's Challenge!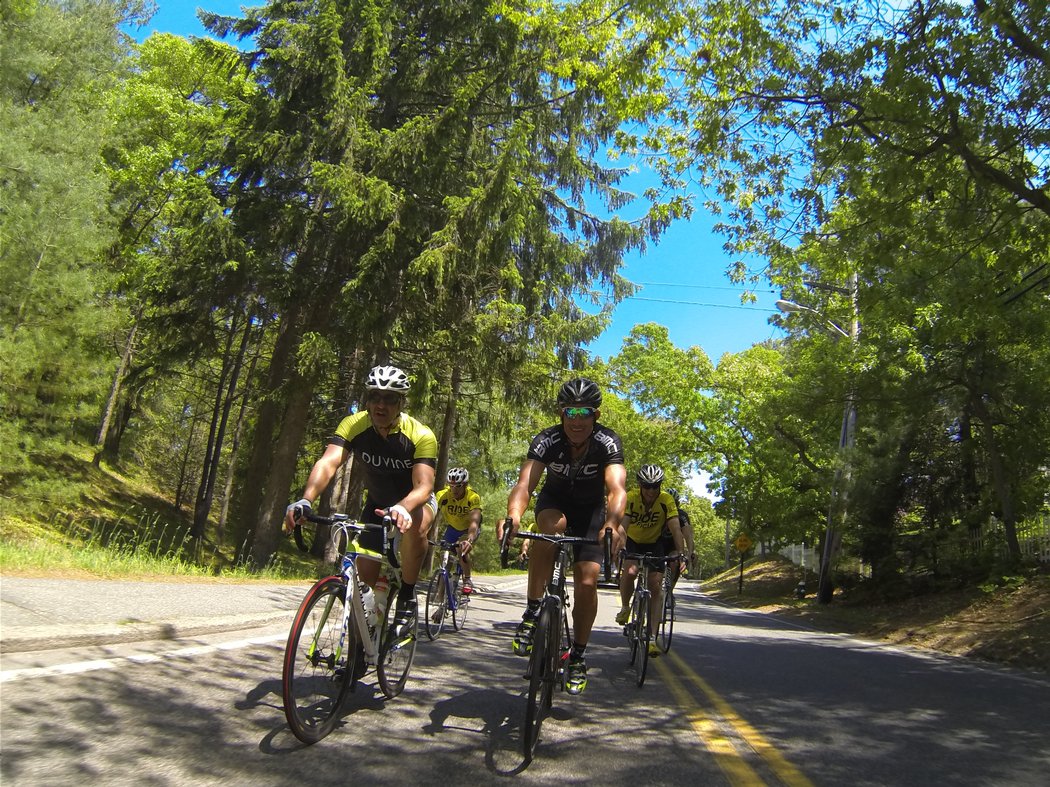 In the peloton with George
Even better, I experienced firsthand what it feels like to be a member of a real peloton. With George leading the charge as our team domestique (a role he was obviously born to play) we all worked hard to stay together. He toyed with us a few times with a few serious accelerations, but we all managed to keep up. And even when things got a little difficult on some rolling hills during the last 15 miles, George actually gave Syd (our fellow Best Buddies rider and Special Olympian) a few pushes up the hill to help out. What can I say? He's not only an amazing cyclist but a great guy all around. He is honestly one of the friendliest and nicest guys I've encountered – which surprised me – as I guess I was expecting more of an ego and attitude from a pro athlete. Not with George. I now understand why he is so respected among his peers.
It's funny the things you learn about being part of an "official" peloton. There is definitely a lot of chatting that goes on and a great deal of teamwork is at play. In essence, you become instant buddies – all working together to reach the same goal and sharing stories to get you through the tough sections. I find it quite interesting that I learned this on a ride called Best Buddies. In many ways, you finish the ride/race as newfound friends.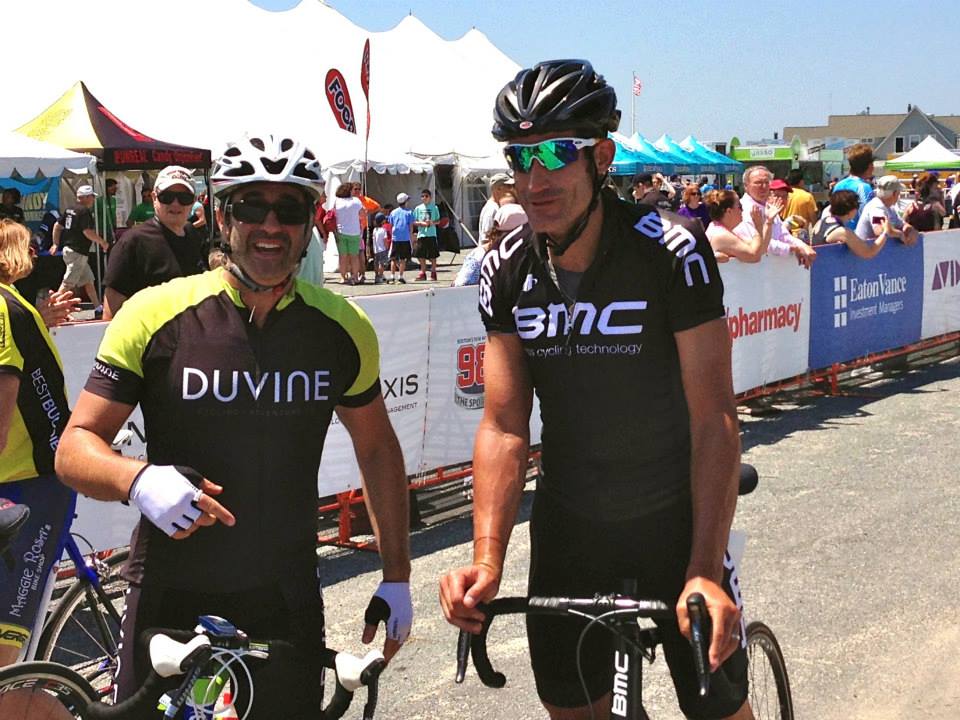 Finish line with George Hincapie
Winning the race was a great accomplishment, but having one of the Best Buddies children place your medal on at the finish line was even more rewarding than the ride itself. To see how your efforts truly make a difference in their lives is the ultimate gratification.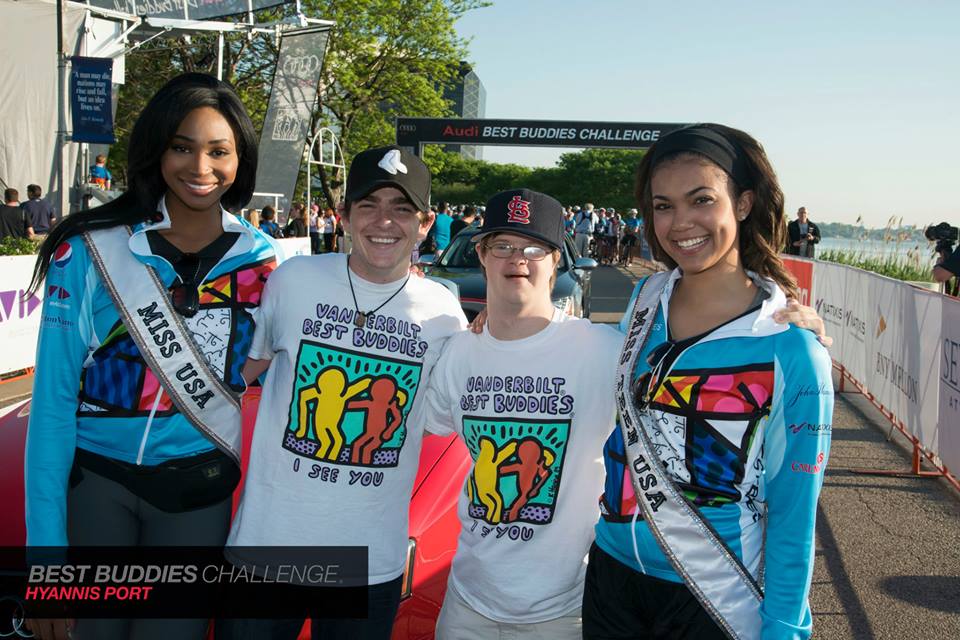 Best Buddies with Miss USA and Miss Teen USA at the finish
And what an honor it was to ride alongside George for a day and become part of his peloton. I can't tell you how elated I still am – I think I'm still reeling from the experience! Even more so, to learn what an amazingly down to earth guy he really is. If you ever get the chance to meet and ride with George, you'll know what I'm talking about.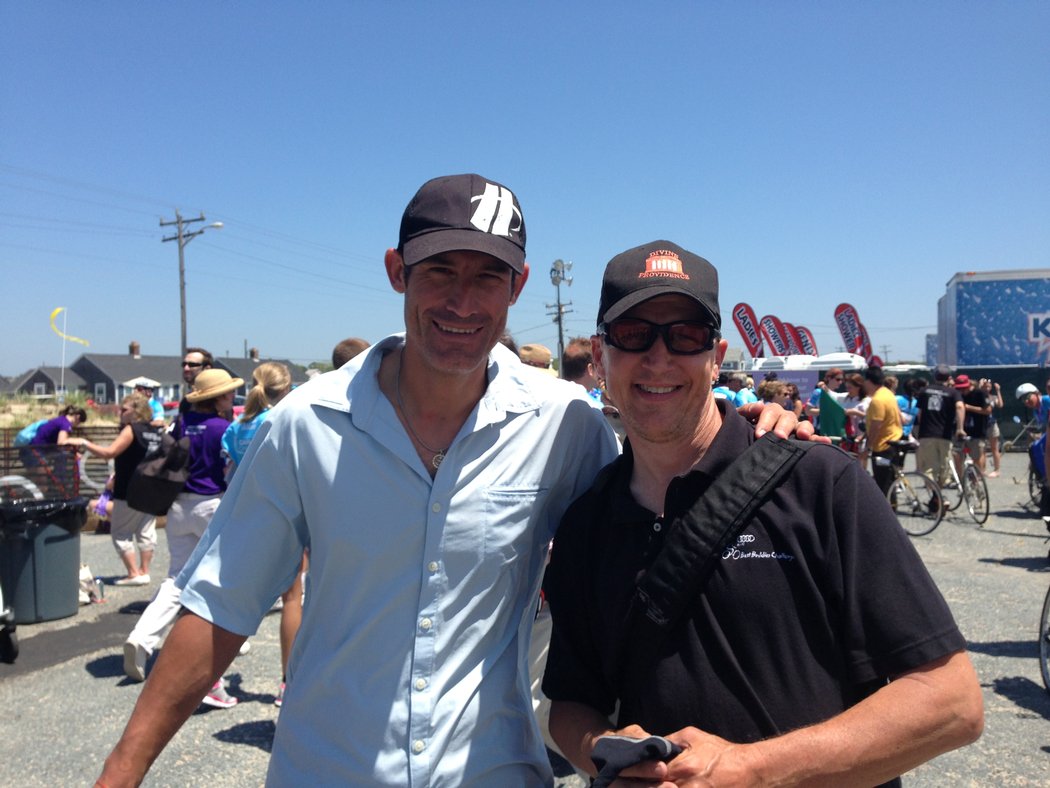 George Hincapie with Richard Fries
And that dream isn't so far from reality. George and I were speaking about some of his new ventures on the ride, and then had the chance to talk again this week about making that dream a reality.
So if you want to live the dream like I did this past weekend, you actually have a few options to choose from.
George will be hosting his own Hincapie Gran Fondo in Greenville, South Carolina in October where you can purchase a Platinum Package to not only ride with George but share 5 days of exclusive insider access to a private helicopter transfer to and from the airport, daily massages, private VIP evenings with celebrity chefs, breakfast with the pros, front row start… the list goes on and on. Yeah, pretty much a dream come true!
Another option would be to book a stay at his new hotel, Hotel Domestique. This joint venture with his brother Rich will be opening in August at the foothills of the Blue Ridge Mountains – his training playground for the past 15 years. Here, George will be hosting training camps where you can join him to ride on his favorite stomping grounds and enjoy all benefits of the exceptional service and legendary style at this unique new luxury property.
So you too can share in awe-inspiring adventure that I just lived through this past weekend on my Best Buddies ride with my new buddy, George. Let me know if you are interested in any details. Don't just dream about it, do it! Believe me, it was one hell of an experience! You won't want to miss out.