Riding the 300 (Not) On 100
by Andy Levine
The 300 (not) on 100 is two days of unbelievably fast riding up the New England coast. A group of fit, professional, 20-something cyclists depart from Exeter, New Hampshire, up the seacoast and finally enter into Maine. The map shows just over 260 miles of riding and the rules allow for the route to change at any time.
Somehow, the pros who put on this event have convinced me, the 40-something working professional, to ride along with them. But there is a catch. The ride has a pace that I haven't hit for over ten years, everyone needs to catch the last ferry in Maine by the first afternoon and the pros wait for NO one.
Pros Tim Johnson (@timjohnsoncx), Ted King (@iamtedking), Ryan Kelly (@ryantkelly) and myself (@duvineandy) were live tweeting during the entire ride.
Jump to THE REAL-TIME UPDATES or check out my full recap right here!
FULL RECAP
What a wild ride. I'm officially crazy, but riding in the #300NotOn100 was an unforgettable experience. Pushed to my limits – both mentally and physically – it was the amazing friends like Tim Johnson who kept me going. "Hit the reset button, bend your arms and shut up."
The most unbelievable part about riding with the pros is their speed and intensity. I love distance riding, setting a goal and pushing myself to the limit. I can do 275 miles easily, but not at these speeds. We were running a pace that was packing 4 days of riding into a half day. The headwinds, 4700 feet of climbing a day and average speeds just under 20 mph took every ounce of energy I had left in my body. Check out my stats from day two and see for yourself.
This type of riding makes you truly appreciate the abilities of these professional riders. They are amazing athletes that too many people under-appreciate. Think you can keep up with this level of talent? DuVine and Cannondale are running a Pro Series Bike Tour with Tim Johnson and his pro teammates. We'll be doing this type of riding, giving you access to the pros and riding some of the greatest routes we can find. Drop me a line. I'll get you on the tour.
Why did I do this? My inspiration was part DuVine and part Cannondale. I always want DuVine to provide customers with the most unforgettable experiences that money can buy. One way I do this is by living the experience myself. I put myself in the cycling shoes of the guest, ride the routes and see if this is an adventure worthy of the DuVine name. Will my team be bringing more Pro Tour experiences to the market? We'll have to see.
Of course, I also did the ride partly for myself. I wanted to find my limits, embrace the opportunity to ride with a group of amazing athletes and build a few friendships that I hope last for many years.
Without further ado, here are some of my favorite pictures from the ride.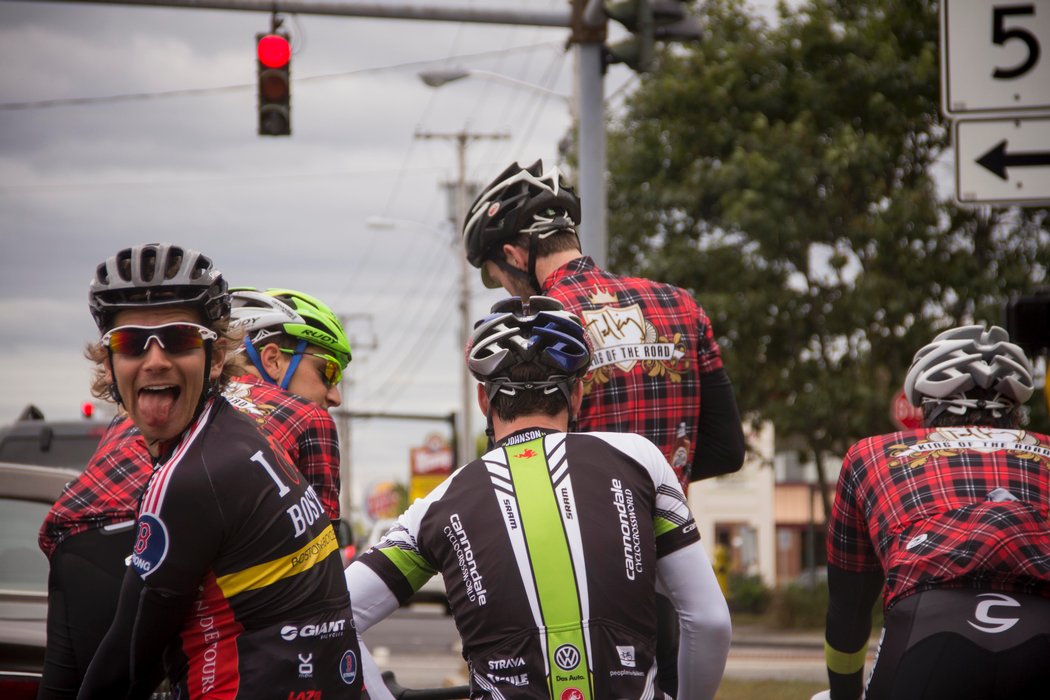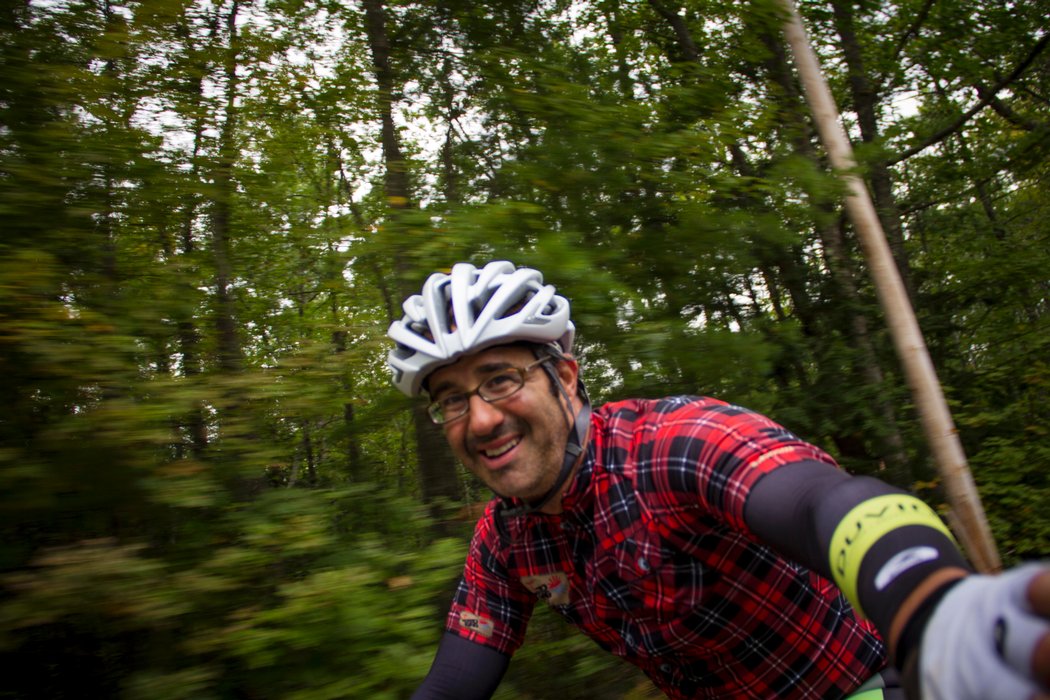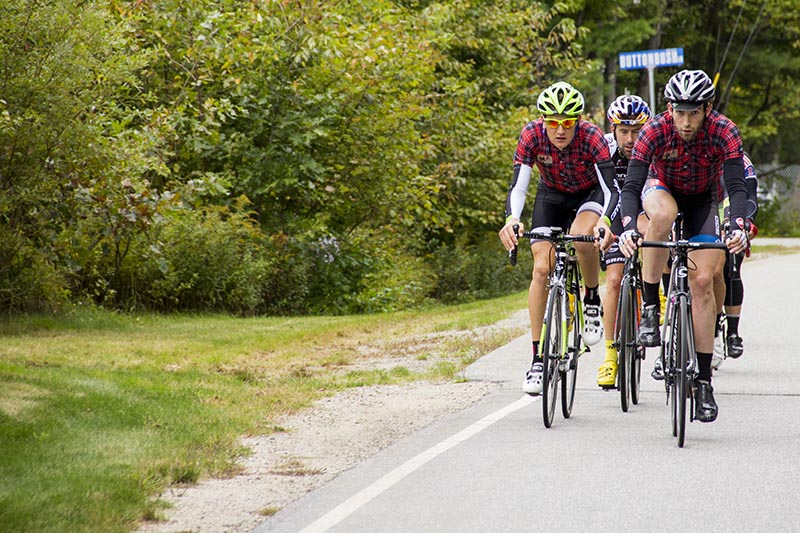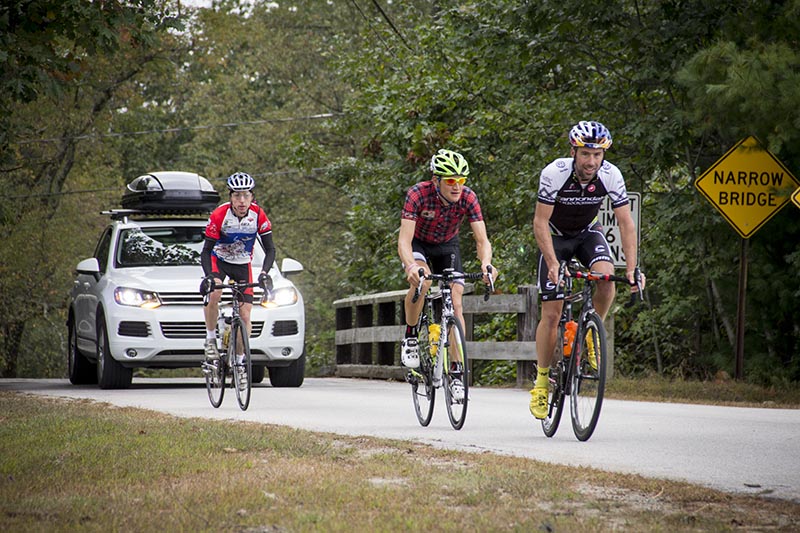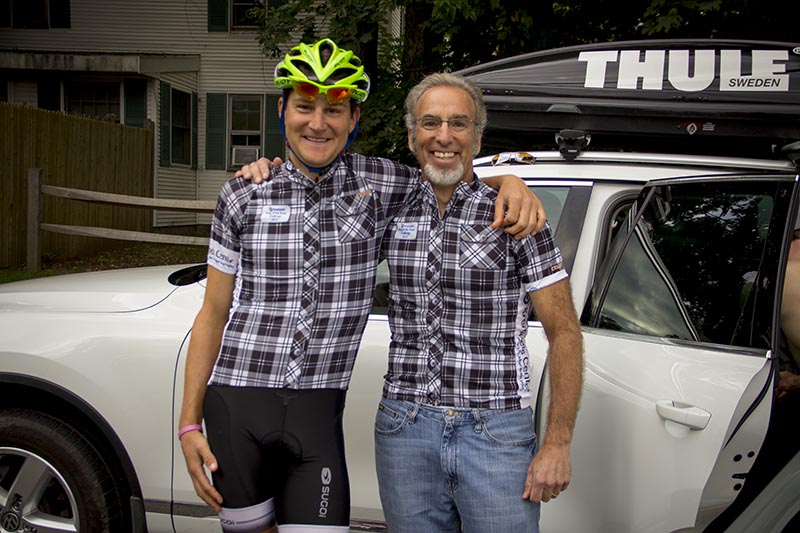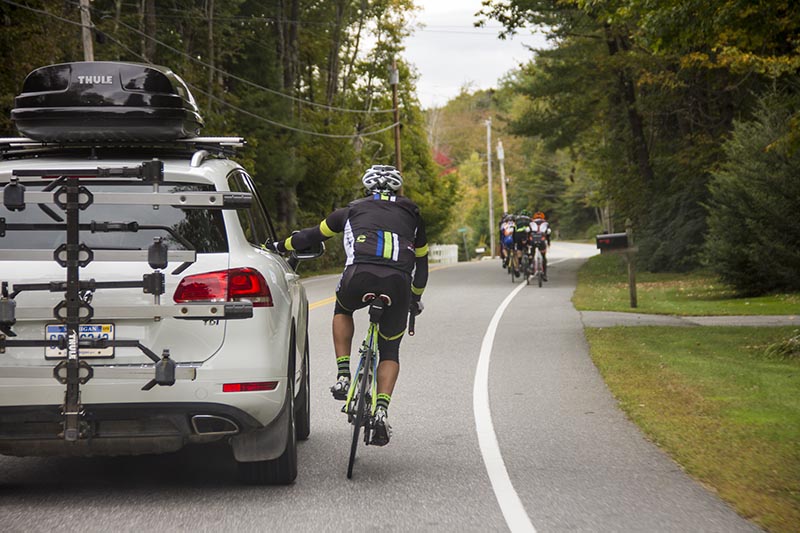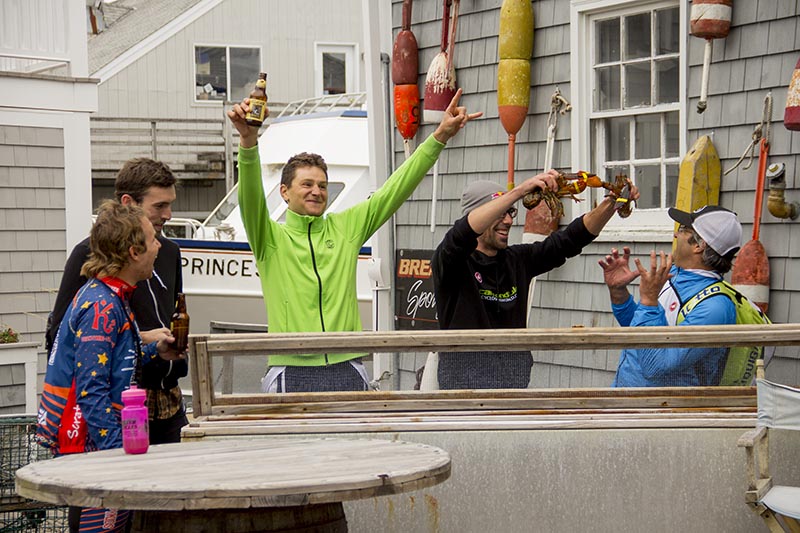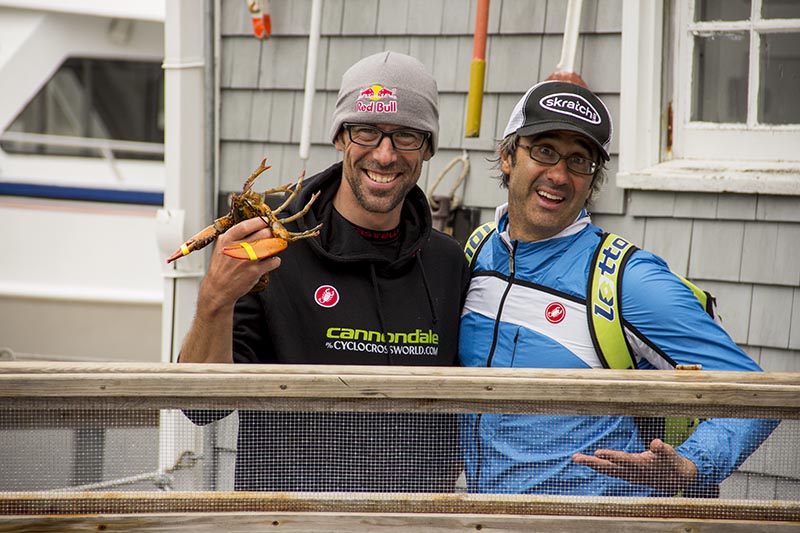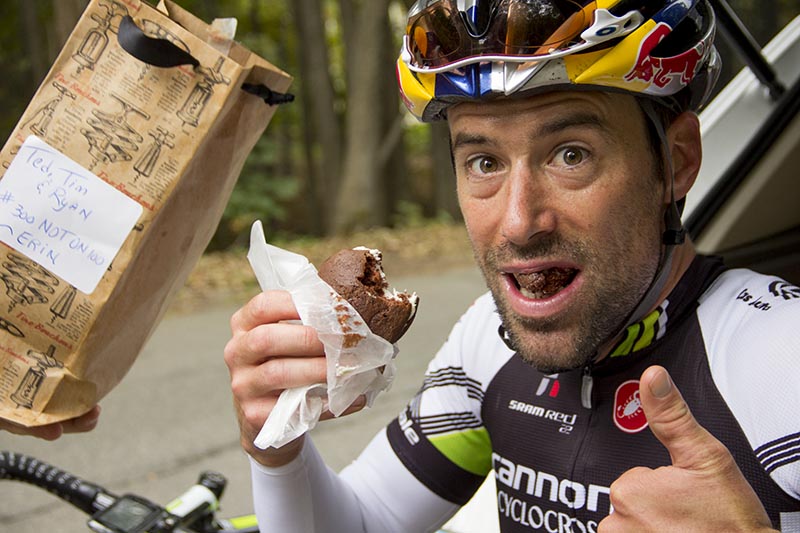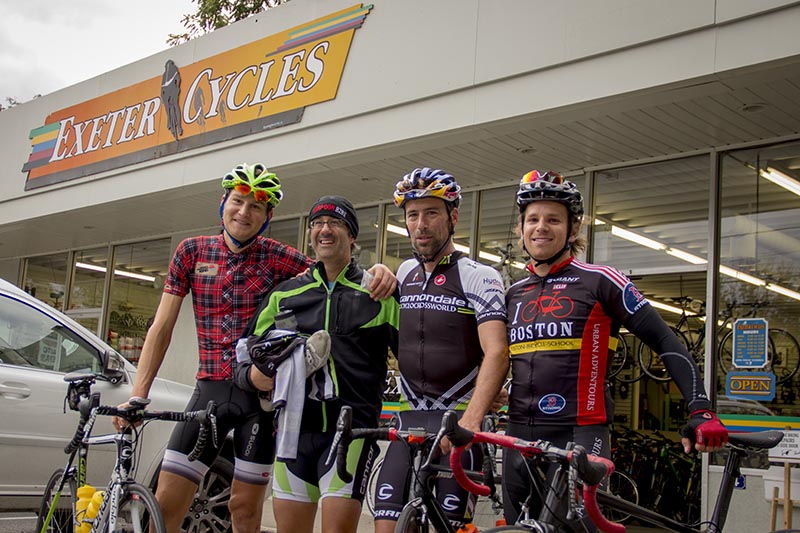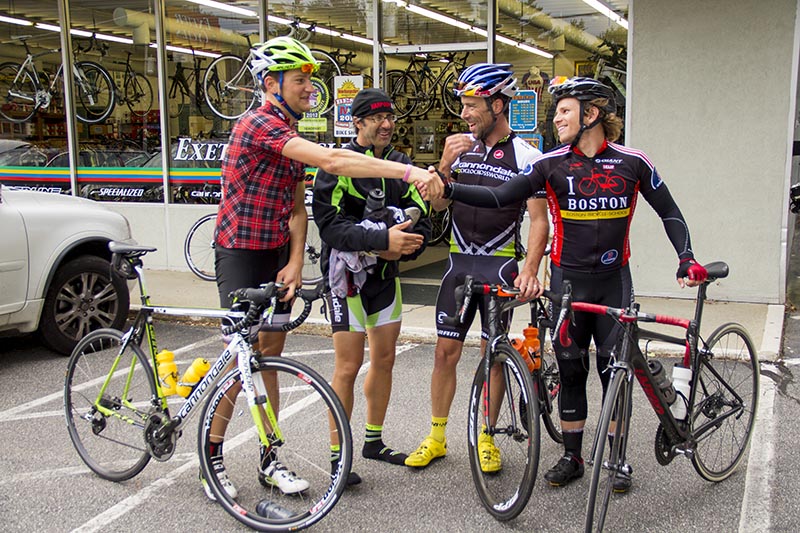 UPDATE: 9:40AM EDT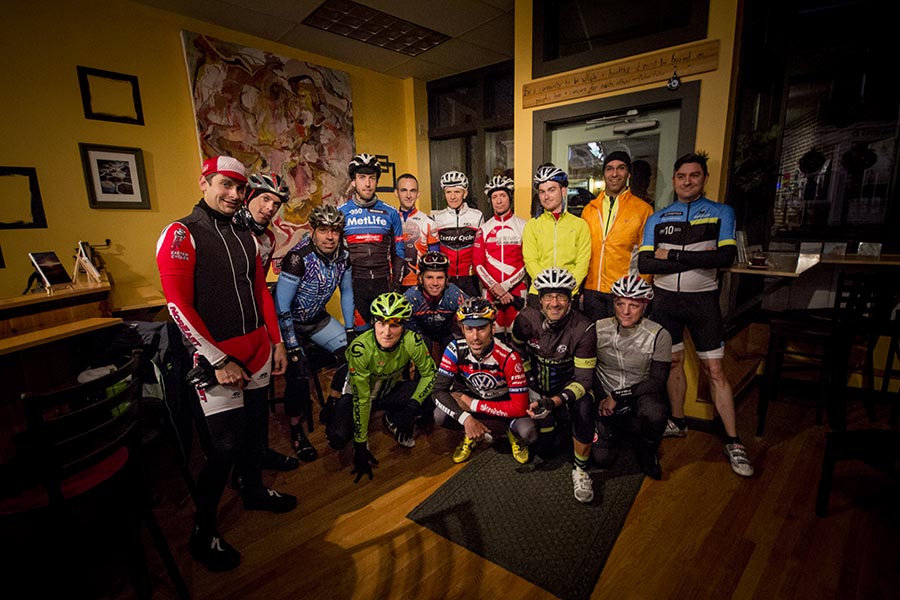 The original 15 riders who stepped out for the 5:00AM start of the 300 (Not) On 100.
The early morning departure started with 15 brave riders that quickly dropped to 6 souls as we headed out from New Hampshire to Maine. A huge shout out to the crew at D Squared Java (@DSquaredJava) for opening early, handing out some brew and hosting the early morning depart out of Exiter. You guys rock!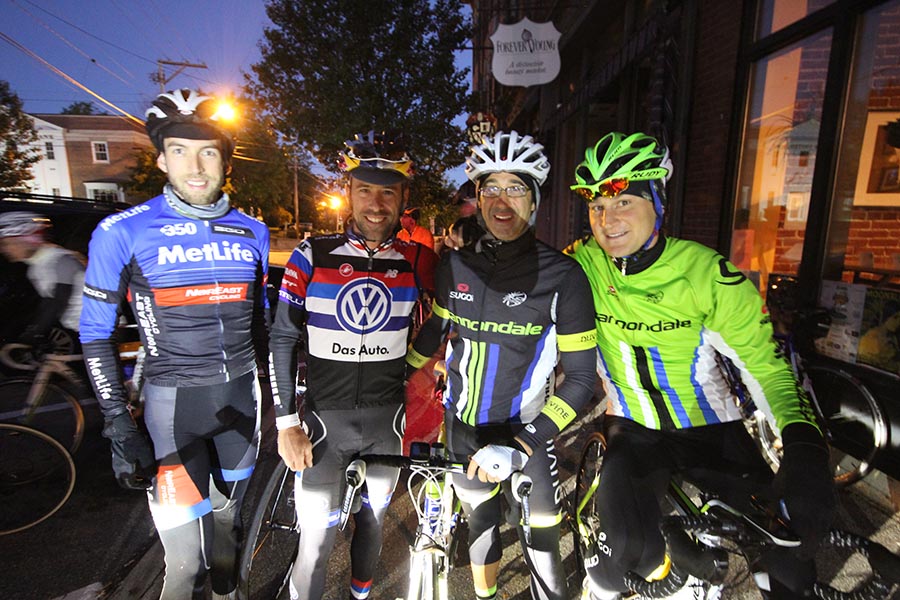 Ryan Kelly, Tim Johnson, Andy Levine and Ted King outside D Squared Java before the 300 (Not) On 100 ride.
UPDATE: 11:20AM EDT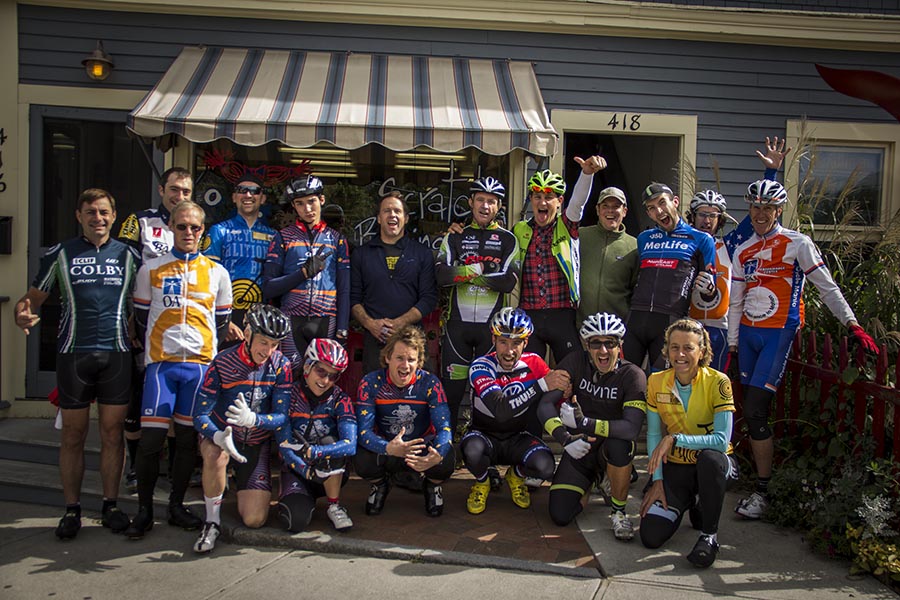 The group has stopped off for a quick visit to Scratch Baking Co. (@ScratchBakingCo) in South Portland, Maine. The bakery has an unbelievable selection of sweet treats. A must visit if you're in the SoPo area.
We picked up a few new recruits during our stop at the bakery and have a ferry to catch this afternoon. Hope they can keep up.
UPDATE: 1:28PM EDT
The pros are keeping up the pace and leaving the Joes behind. While the rain is just beginning to fall in Bath, Maine, I've hopped a ride in the DuVine support van with some of the other bosses. Already can't wait to get back out there.
Leaving Portland and into Yarmouth, the peloton swells to 20. #300NotOn100

— Ted King (@iamtedking) September 24, 2013
UPDATE: 3:25PM EDT
Day one is officially behind us. I was able get back on the bike for the remainder of the ride due to some flats and the power of my right knee. The whole group made it with (barely) enough energy to get the bikes on the ferry and we're now headed for some much needed rest and recovery.
Tomorrow morning at 8:00AM we do it all in reverse, so come out and join us along the way if you think you can keep up.
We made it Day 1 of #300noton100 was nuts. But so fun. pic.twitter.com/7m65yueLdM

— Tim Johnson (@timjohnsoncx) September 24, 2013
DAY TWO
UPDATE: 8:52AM EDT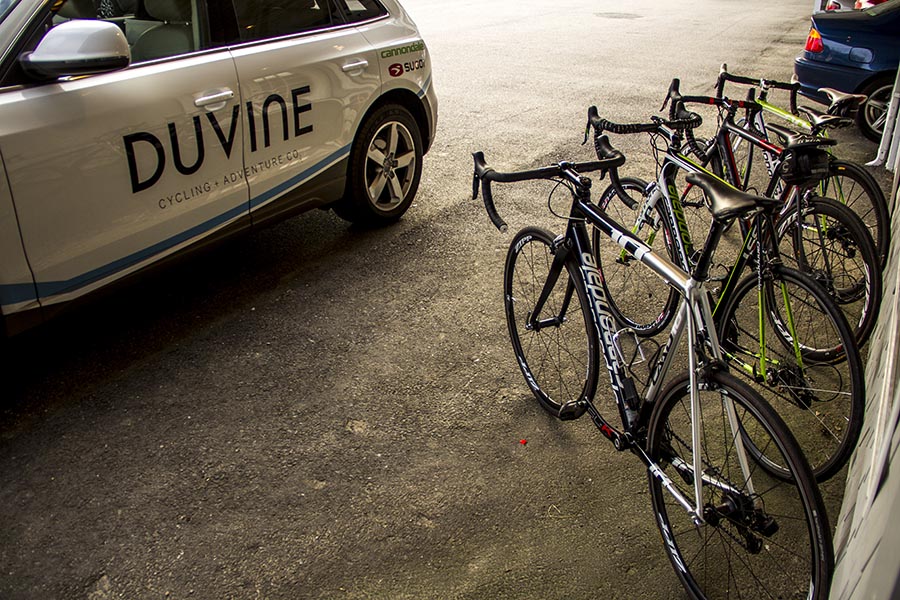 Day two has kicked off! Maybe a bit later than expected, but worry not, this group was made for cycling and that's just what they'll do. Ted, Tim, Ryan, Travis and I have had our coffee, tuned and cleaned the bikes and don't plan on stopping for anything but Duckfat.
Get ready for another day of antics, updates and photos taken along the New England coast.
The merry band of #300noton100 pranksters rolls out. http://t.co/KTpGqem7iU

— Ted King (@iamtedking) September 25, 2013
Back on the road for day 2 of #300noton100….http://t.co/myWXFszKxE

— Andy Levine (@DuVineAndy) September 25, 2013
UPDATE: 9:55AM EDT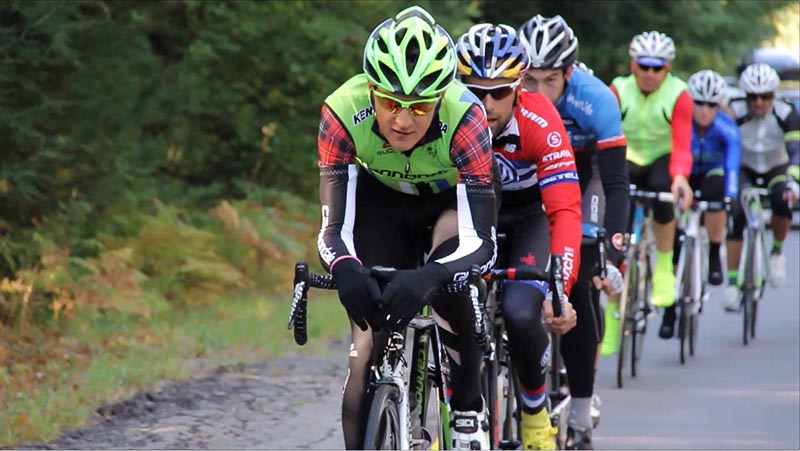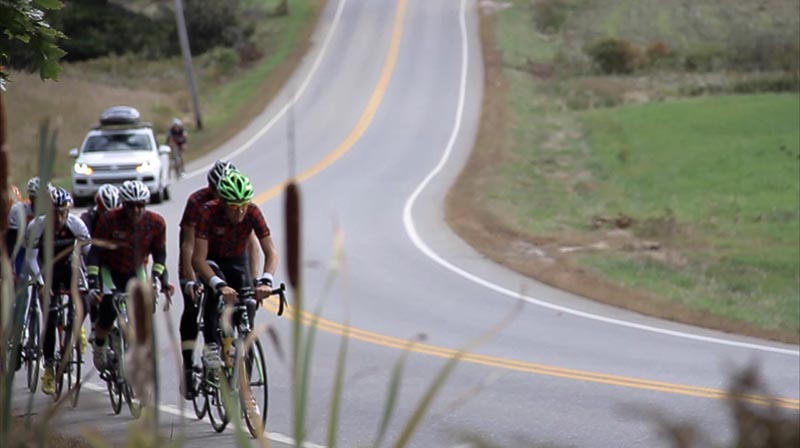 We're starting to hit the hills hard this morning. No time for recovery as the headwinds pick up and Ted keeps the pace extremely fast. I will not stop today until I reach 100 miles. Why am I doing this again?
UPDATE: 12:08PM EDT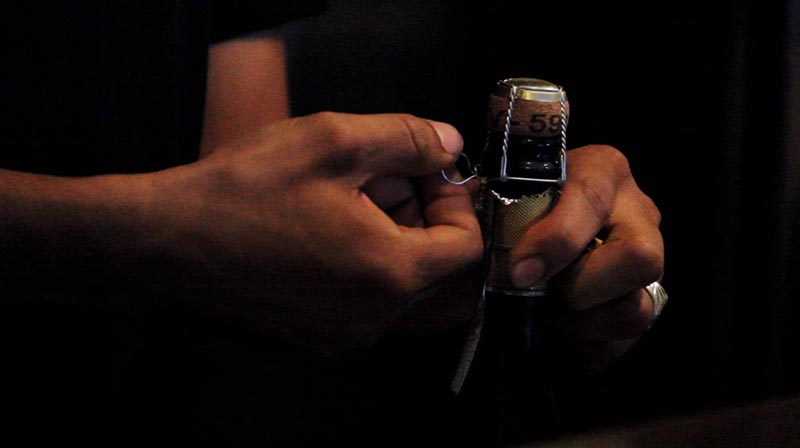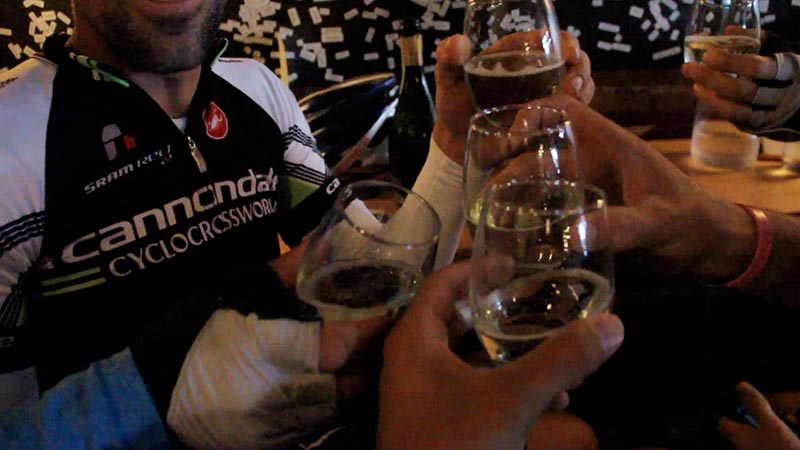 The Duckfat has hit the fan. After a morning of hills, headwinds and intense speed, the group has pulled into Portland for some handcut potatoes fried in duckfat. I have no idea how these guys eat like this. I'm running on the healthiest food I can find and their pounding down whoopie pies and french fries. I suppose it's because they can. We're back on the road after Ted had his syrup shot and popping a bottle for a quick cheers.
UPDATE: 3:58PM EDT
I've met my goal of 100 miles for the day and my ride is officially over. The pros are still running strong for another 40 miles while I hang out with the boys in the support van. I'll catch up with everyone at the finish where we'll crack a few brews and grab a burrito. It's been real, #300NotOn100. See you guys next year.
UPDATE: 6:05PM EDT
DuVine has the #300NotOn100 teaser video for your viewing pleasure. Keep checking back for more updates.
Catch the full 300 (Not) On 100 video at the top of the page or head over to the DuVine YouTube Channel.
DuVine Pro Cycling Trips are all about the climb. The world's best rides in the most amazing locations imaginable. Pedal harder, ride faster, and challenge yourself to go beyond. Come ride with us – and the Cannondale ProTeam riders – on your own pro cycling tour.