Bike Tours That Wine and Dine You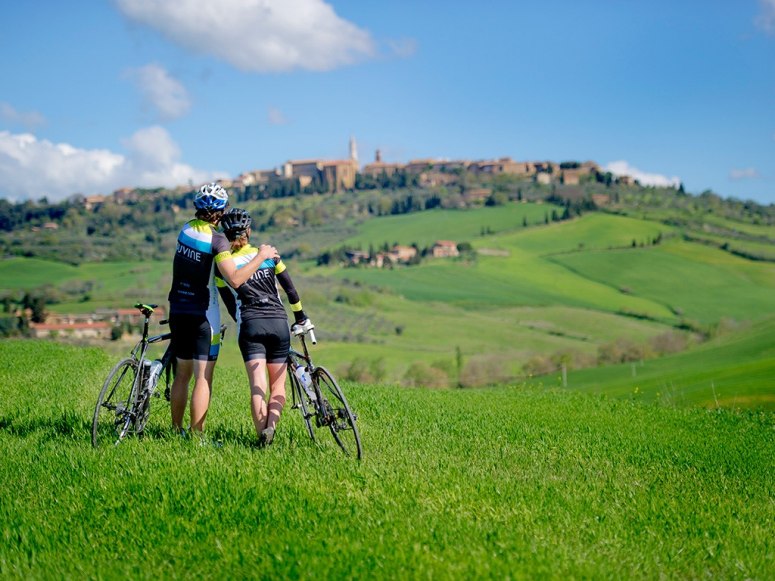 With Le Grand Tour starting July 5, the fine folks at Condé Nast Traveler have provided a list of exceptional quality bike tours that let you ride incredible routes and veer off in absolute luxury. Looking for a tour to wine and dine you? We're happy to announce that DuVine's tours have been recognized by Condé Nast Traveler for it's unmatched service, small group sizes, and emphasis on it's motto: Bike | Eat | Drink | Sleep.
Andy Levine founded DuVine in 1996 on a tight budget, and now offers small-group trips in 21 countries. His travel philosophy places equal emphasis on eating, drinking, cycling, and sleeping, and the company limits trips to 14 to ensure a quality time for all.