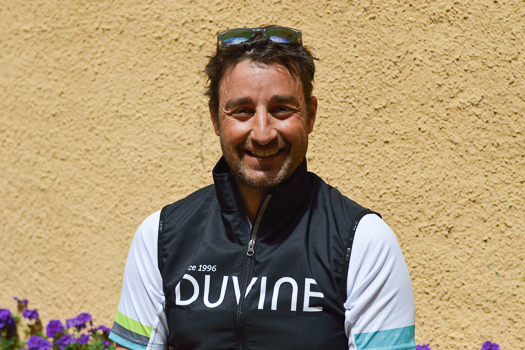 Grégory Grandet
Meet me on these tours:
---
Grégory Grandet was born in Switzerland and grew up in Paris and Provence. After graduating from theater school, he decided that the world had more to offer. His first footsteps as a traveler were toward the US and Central America, followed by South America, where he spent most of his summers from 1997 to 2006, learning both English and Spanish on top of French and Italian. During this time, he returned to Switzerland every winter for one of his other passions: skiing. He currently lives in a small Swiss village where he spends his time off riding his bike or hiking. Enthusiastic, with a large appetite for life and good wine, Grégory is always ready to make his guests feel comfortable no matter where they find themselves.
Join us, and Grégory, on your next bicycle tour of a lifetime.
close