Honeymoon Bike Tours
Relax, indulge, fall in love again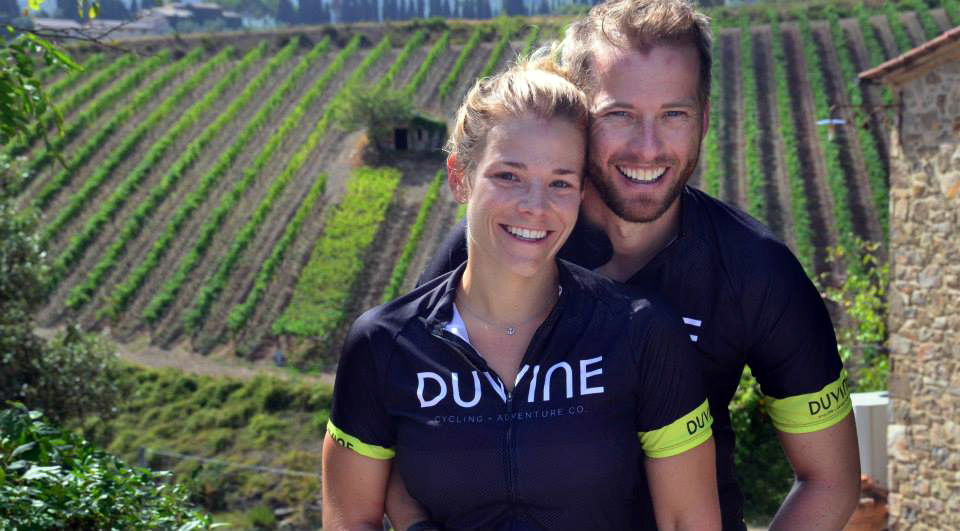 Marriage is an adventure, so start yours off right with a DuVine honeymoon bike tour. DuVine specializes in dream honeymoons for active couples looking for something more exciting than idling in a beach chair. See the world for the first time together as Mr. and Mrs. in the best way possible—from the seat of a bike!
Cycle side-by-side through poppy fields along the Asso River valley in Tuscany. Stroll hand-in-hand through the streets of Verona—the home of history's most famous lovers, Romeo and Juliet. Indulge in a decadent crème brulée in Burgundy or cannoli alla Siciliana. Snuggle in with your sweetheart at a French Châteaux and celebrate your new beginning with a bottle of bubbly in Champagne. Explore the historical medieval villages of Provence as you create your own history as a couple. Fall in love again in one of the world's most romantic destinations.
Join a public date and receive a $150 per person honeymooners discount, a bottle of champagne upon arrival, and complimentary room upgrades where available on tour. Or, let our tour coordinators create an exclusive private proposal for just the two of you.
Leave the wedding stress behind and let us handle all the details. We have everything covered so you can relax and enjoy your first adventure as a married couple.
Popular Honeymoon Destinations





Email us or call 617-776-4441 (888-396-5383) now to speak to your personal tour coordinator and learn how to make your honeymoon DuVine!
TAGS: honeymoon, honeymoon bike tours, honeymoon tours
CATEGORIES: DuVine Style