Self-Guided Bike Tours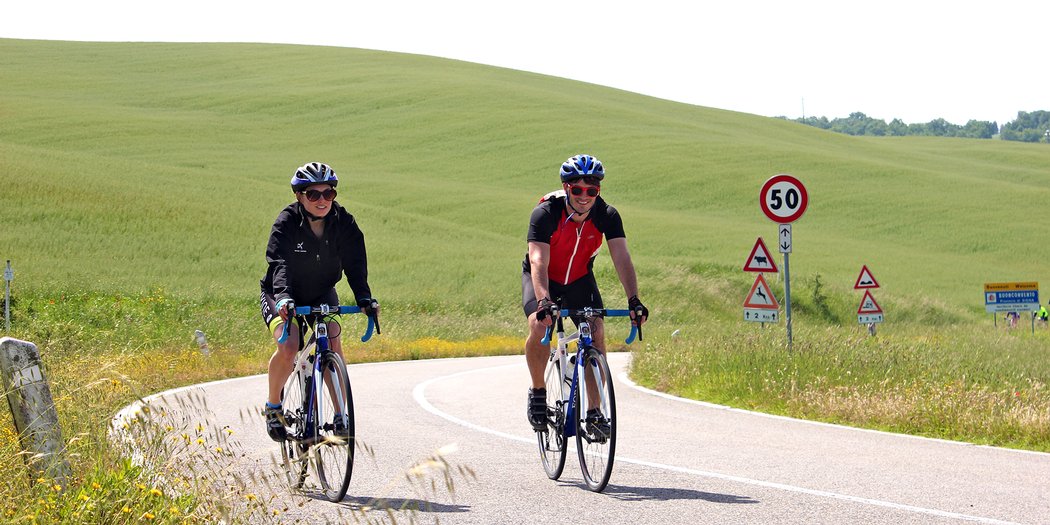 While certain destinations have a self-guided bike tour option available upon request, DuVine specializes in guided bike tours of the world's most amazing destinations.
Why We Recommend Guided Bike Tours
Our expertly trained guides have a wealth of local knowledge of the region and local culture. While other bike tour companies ship their guides in for the tour, DuVine guides live where they guide. You'll be joining them on an adventure through their own backyard, meeting their friends, visiting their favorite local shops and getting the best insider access the industry has to offer. They are an invaluable resource each day of your journey, whether for translation, providing impromptu picnics, resolving mechanical bike issues or simply keeping you going in the right direction. Guides bring the local history to life with anecdotes and details about each site you visit and are always there to ensure you're getting the absolute most out of your vacation.
And, don't forget that each guided bike tour includes van support during your entire journey. Stow an extra pair of shoes, your bathing suit or any of your amazing treasures from the local market and continue to enjoy your bike ride unencumbered. If at any point you would like to relax in the van or get a ride back to the hotel, your guide would gladly welcome your company in the van.
Explore The Bicycle Trips






Self-Guided Bike Tours
​Our self-guided bike tours give you the freedom to cycle independently, but with the reassurance of daily support from our guides. From developing well-paced routes and selecting top-of-the-line bikes to choosing the most charming, enchanting, and luxurious hotels in the world and making sure your luggage gets from one stop to the next, we have everything covered so you can focus on enjoying your vacation.
We'll supply you with detailed route maps highlighting areas of particular interest to help you discover the specialties of the region. Our support team will always offer logistical assistance, prepare wine tastings or other special local tours, and continuously offers a resource for any special requests or needs.
Stroll through the medieval villages of Tuscany to peruse the markets and grab an espresso at an outdoor café. Rise before dawn and cycle through the stunning vine-covered landscapes of Provence with a watercolor sunrise as your backdrop. Self-guided adventures are all about exploring at your own pace.
Perfect for independent travelers, travelers on a budget, or those who want to guide themselves and be free to pedal when they please, a self-guided cycling trip offers ultimate flexibility with the same attentive and thoughtful service that all of our DuVine guest enjoy.
Work with our sales team and coordinators to customize a tour that is perfect for you. Contact us today for a custom quote, or call 617-776-4441 (toll free: 888-396-5383). Welcome to the ride of your life.
TAGS: self guided
CATEGORIES: DuVine Style