Singles + Solos Bike Tours
DuVine
​​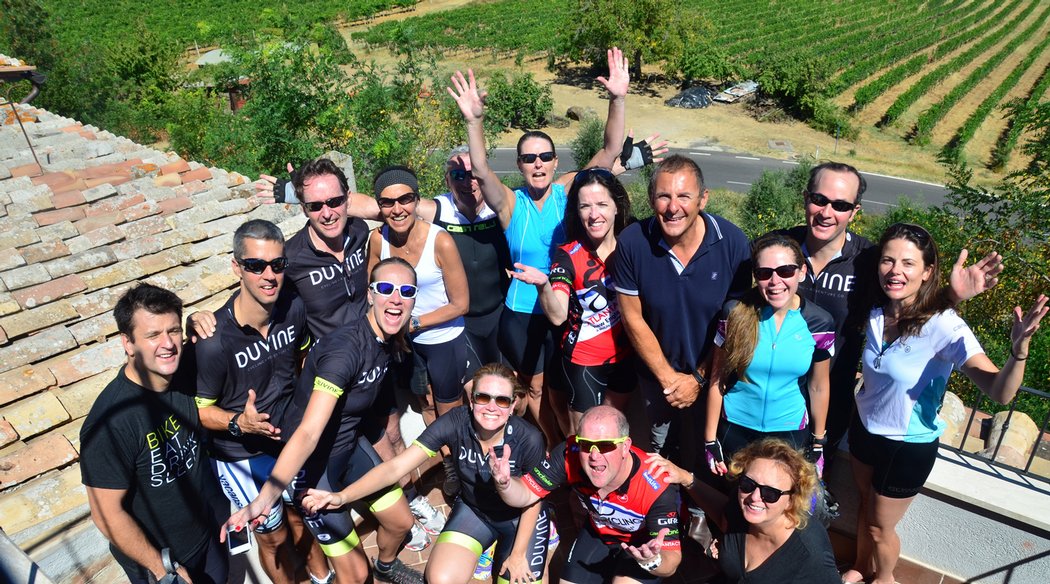 Whether you're a single traveler looking for a tranquil escape, or your spouse isn't interested in cycling and you don't want to travel with all couples, DuVine offers a great selection of tours that are perfect for Single and Solo travelers. These tours are designed to build connections between people who are bound by the common spirit of adventure. After a week cycling through watercolor landscapes and indulging in delectable local fare, you'll feel like you've known your fellow wanderlusts for years. Hundreds of singles travel with us every year to meet new friends or make memories with old ones.
Reward your daughter with a graduation trip cycling through the orange groves of Mallorca. Bond with Dad over local bistecca alla fiorentina in Tuscany or a light and fruity Claret de Bordeaux while the wine-maker himself walks you through his vineyards. Cycle from one charming Bordeaux chateaux to the next with that high school friend you just don't get to see enough these days. Or escape to the peaceful paradise of the Uruguayan coast for a well-deserved solitary retreat.
While we occasionally designate specific dates as Singles + Solos departures, we have many tours that have a mix of friends, couples and solo travelers. We often work with our Singles and Solos to find a date with the perfect mix of fellow travelers. Just let us know what you are looking for and we'll find the right tour for you!
See the world with other single and solo travelers from the best vantage point possible—on a DuVine bike.
Contact us or call 617-776-4441 (toll free: 888-396-5383) to book any one of our amazing singles and solos bike tours today!
FEATURED SOLOS TOURS
*Requests for single rooms are confirmed at the time of reservation. Tour prices are based on double occupancy. Single supplement fees can be found on the inclusions page of each tour.

START PLANNING
---

START EXPLORING
---
CATEGORIES: DuVine Style