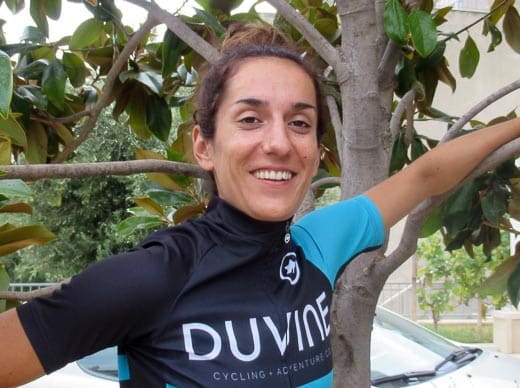 Tour Guide
Silvija Vukušić
Bike
An epic climb up the Biokovo mountains—challenging but breathtaking!
Eat
Traditional fire-cooked lamb known as peka
Drink
Dingač, a red wine from the Pelješac Peninsula and the elixir of life
Sleep
On a beautiful mountain under the stars
Silvija started down the path of studying economics, but realized quickly that a traditional job wouldn't bring her the happiness she was seeking. Since biking had become a part of her lifestyle as the best way to get around the Croatian islands and coasts, she transformed her love of cycling—and interest in people, local history, and culture—into a career as a guide. Silvija also loves rock climbing, and lets her outdoor pursuits lead her all over Croatia with friends that share her passion for an active lifestyle. Whether it be on a bike, kayak, or hanging off a cliffside, Silvija's done it all.