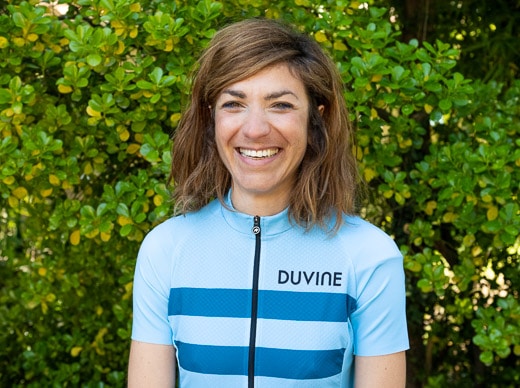 Tour Guide
Valeria Rossini
Bike
Wild and winding hills of west coast Liguria
Eat
Caprese salad is the best!
Drink
A refreshing blanche beer is a must after a hot ride
Sleep
A mountain hut in the Alps on a starry night is true magic
With a background in philosophy and landscape research, Valeria learned that places have an innate ability to inspire ideas and settle into the hearts of the people who visit them.
Cycling has been important to Valeria since childhood, so she knows that riding a bike can summon powerful sense memories: flavors, smells, and smiles felt along the way. Sharing the beauty of riding a bicycle, the feeling of freedom, and the sense of connection motivates her on every climb—and translates into facing challenges on the journey that is life.
Whether it's the rewarding feeling of fatigue or the incredible people she meets along the way, Valeria reminds herself that the small sensations are worth remembering—and that's how she wants to live. Places, people, food, and bikes: the magic ingredients on the long and bumpy journey, made up of ups and downs, well-known rides, and new adventures.