Welcome to the Ride of Your Life
---
BIKE  /  EAT  /  DRINK  /  SLEEP
Since 1996, DuVine Cycling + Adventure Co. has designed and led luxury bike trips in the worlds most amazing places – from the rolling hills of Tuscany and storied medieval villages of Provence to the Andean foothills of Argentina's wine country and the lush vineyards of Sonoma. DuVine's founder, Andy Levine, started the company on a shoestring and a dream – to share his love of travel and cycling, and to inspire others to see the world with wonder and joy, to seize every day, and to travel to their highest potential.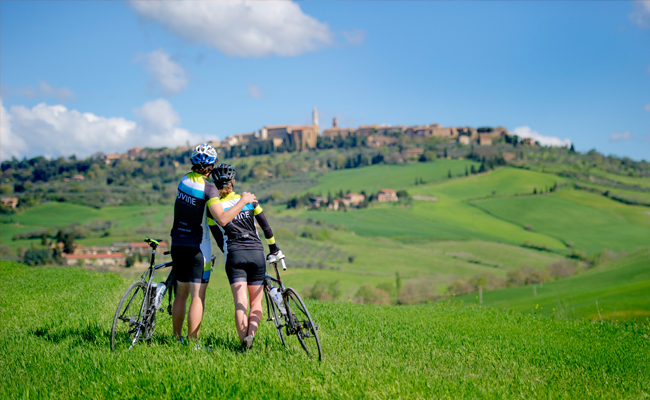 ABOVE + BEYOND
DuVine is committed to seeking out the very best and attending to every aspect of each guest's experience – from the big picture down to the smallest detail. DuVine's ultimate goal is to consistently amaze, surprise, and delight guests with unparalleled experiences, outrageously satisfying food and drink, and a myriad of thoughtful touches. Everything we do is driven by a spirit of fun and adventure that permeates each trip and energizes everyone who travels with DuVine. Attentive and thoughtful service, insider cultural experiences, and authentic luxury: You can expect all this – and more – from each unique DuVine adventure.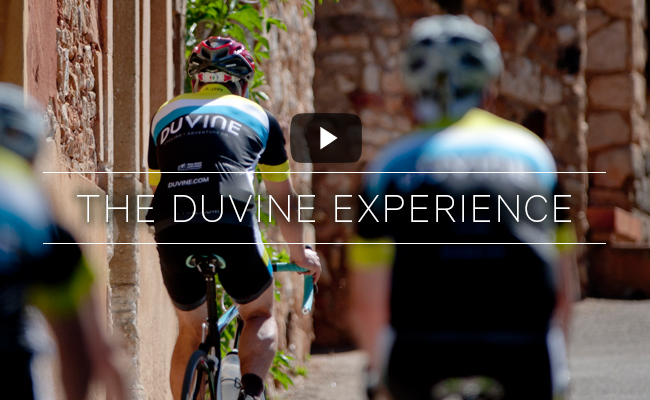 ​
LUXURY + THE FIVE SENSES
DuVine travelers experience the best of each region – world-class accommodations, sublime meals, and carefully designed itineraries. But the most important thing about any DuVine trip is getting to know the amazing attributes of travel by bike. Pedaling through the countryside, each traveler is intimately connected to the landscape, their senses fully engaged in the experience. The sights, sounds, and smells of the environment, the unique and delectable taste of local specialties, and interactions with real people lead to true local understanding and full-bodied memories that last a lifetime.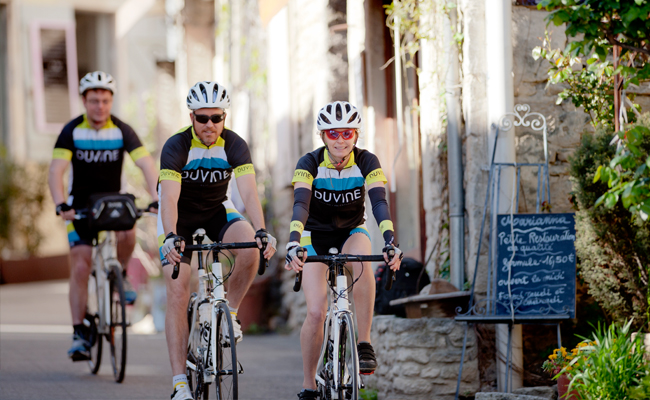 MORE INCLUDED, MORE EXPERIENCED
At DuVine, we are committed to quality, and we never cut corners. We include more on our trips than any other major bike tour company – the smallest groups, the most guaranteed departures, and pre- and post-trip planning assistance – to ensure travelers are taken care of. Our guides have extensive local knowledge and access to unique insider activities, and our bikes are always top-of-the-line and expertly maintained. We believe that travelers get to know a region through real experiences, so our price includes the most authentic activities and excursions, wine with dinner, and more meaningful moments than any of our competitors' trips.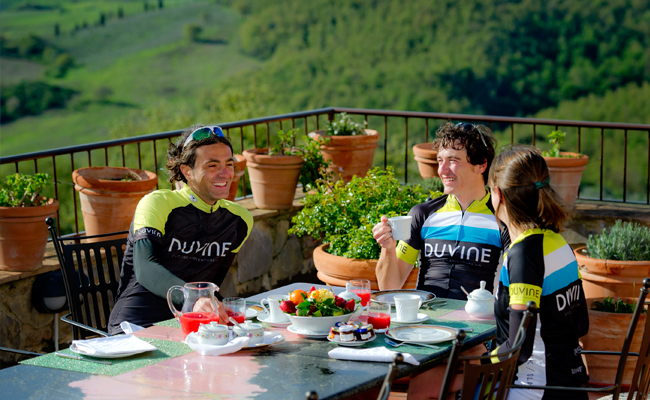 YOUR VACATION, AT YOUR PACE
It's your vacation, and it happens at your pace. DuVine guests travel in style: with top-of-the-line bikes, knowledgeable guides who can fix anything, and the option of a relaxing break in the support van. This isn't the kind of tour where you'll be herded into a bus. Our carefully designed itineraries include a variety of biking routes at varying levels, organized visits and activities, and plenty of free time when guests can relax by the pool or explore at their own pace. Guides are attentive to each traveler's needs and always available to help out with anything.
​
START EXPLORING
---