On December thirty-first, the majority of the world waits eagerly to ring in the New Year. People fill the streets in large crowds and pile into each other's homes for food, drinks, dancing and other festivities. As the earth completes its orbit around the sun people take time to reflect and revel in their past accomplishment and failures. They reminisce with loved ones, send their thoughts to distant friends and prayers to those no longer with us. Many aspects of the jubilant celebrations are consistent throughout the world. Whether dancing and singing to "Auld Lang Syne," toasting with a glass of champagne, or enjoying a pyrotechnic display, a unified sense of merriment invigorates people's lives. At DuVine, our tours take us to the origins of these fascinating traditions. Join on an adventure of discovery of New Year's Eve celebrations throughout the world.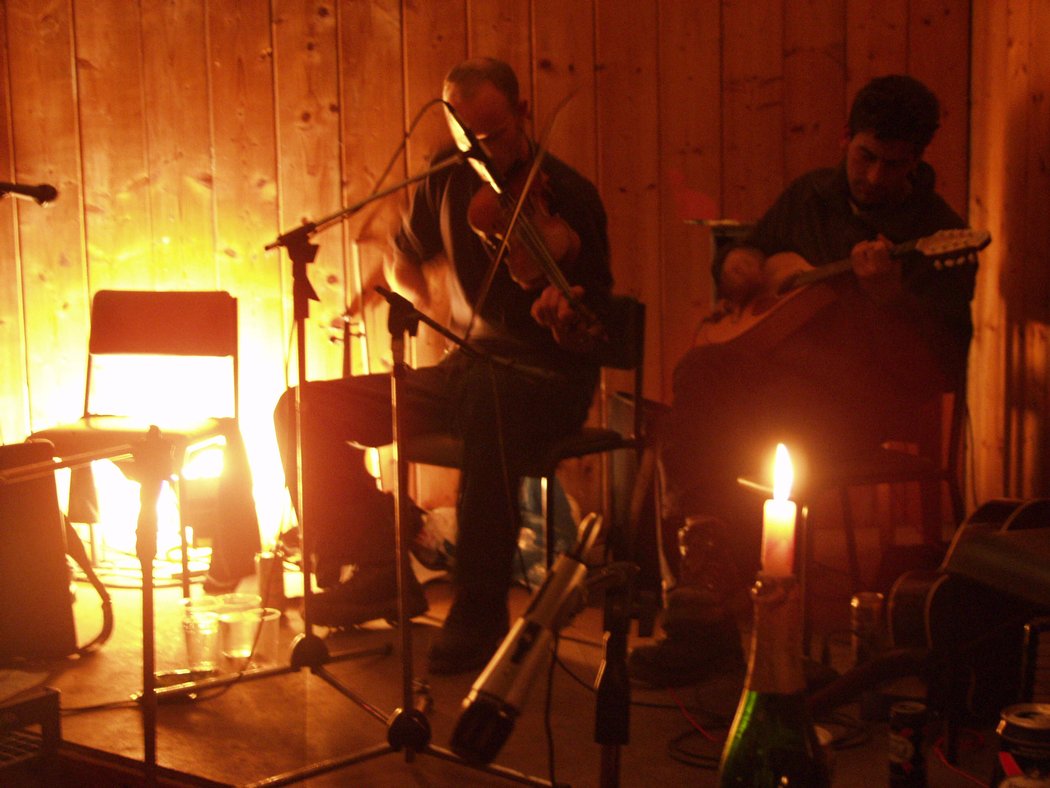 Singing Auld Lang Syne in Scotland
While you are riding along the rolling green hills of the Scottish Highlands there is a common song that you may hear in the wind as it blows from the cragged cliffs of the North Sea to the cold waters of the Atlantic. It is an old ballad that has been a part of the country's rich folk tradition for many centuries and perhaps millennia. It is the same tune that is sung every New Year's when the clock strikes midnight. "Auld Lang Syne," was first collected and composed in 1788 by the famous author and poet Robert Burns. Prior to then it had been part of a catalog of songs that was only known through memory and recitation. It was previously referenced in several works of poetry and literature, but Burns was the first to capture the entire song after transcribing it from an old man he met during his travels. He composed some additional verses and the legendary tune was born. The words, "Auld Lang Syne," directly translate to, "Old Long Since," but more loosely in the context of the song can be translated as "For Old Times' Sake." The lyrics tell a tale of misadventures, rough seas, friendship and love. It is a nostalgic toast to experiences of old that is sung whole-heartedly, even without knowing the proper words, with the enthusiasm of a merry Scotsman whose dram is full. Scotland is a unique place where the culture is so rich that it has influence throughout the world. You can expect to meet interesting locals, discover special traditions, and traverse the serene landscape while seeing firsthand why Scottish revelry is considered to be some of the most exuberant in the world on our Scotland bike tour in 2015.
Live Every Day Like New Year's Eve in Champagne
For a different experience of pure luxury, travel with DuVine to bicycle amidst the famous landscape that has provided for the world's most premier and celebrated beverage—champagne. On New Year's Eve, this effervescent drink is sure to abound. Sparkling wine is the unequivocal refreshment of festivities, elegance, and indulgence. Without question Champagne is the elite wine of this category. Its rich history, strict regulation, and careful production ensure for a quality beyond compare. For starters, champagne must be produced in the Champagne region of France, and it has to be made of pinot noir, pinot meunier, or chardonnay grapes. The "Méthode Champenoise," is the production standard by which all other sparkling wines are measured. After an initial fermentation and bottling, a second alcoholic fermentation occurs in the bottle. Several grams of yeast and rock sugar are added to the bottle and it is stored on a special inverted rack where the bottles are slightly turned every day for a minimum of one-and-a-half years, sometimes longer. Record of sparkling wine dates back to the Benedictine Monks in the Abbey of Saint-Hilaire as early as the 16th century. In the late 19th century champagne producers like Laurent-Perrier began to market the wine as the favorite drink of nobility, knights, and officers. Since then, its preceding reputation has made champagne coveted throughout the world. Live every day like New Year's Eve as you bike around prestigious vineyards tasting the finest types of bubbly along the way. Prepare to be immersed amid the quaint villages, hillsides covered in grapes, and surrounding forests that lend special qualities to this exceptional terroir on our Champagne bike tour.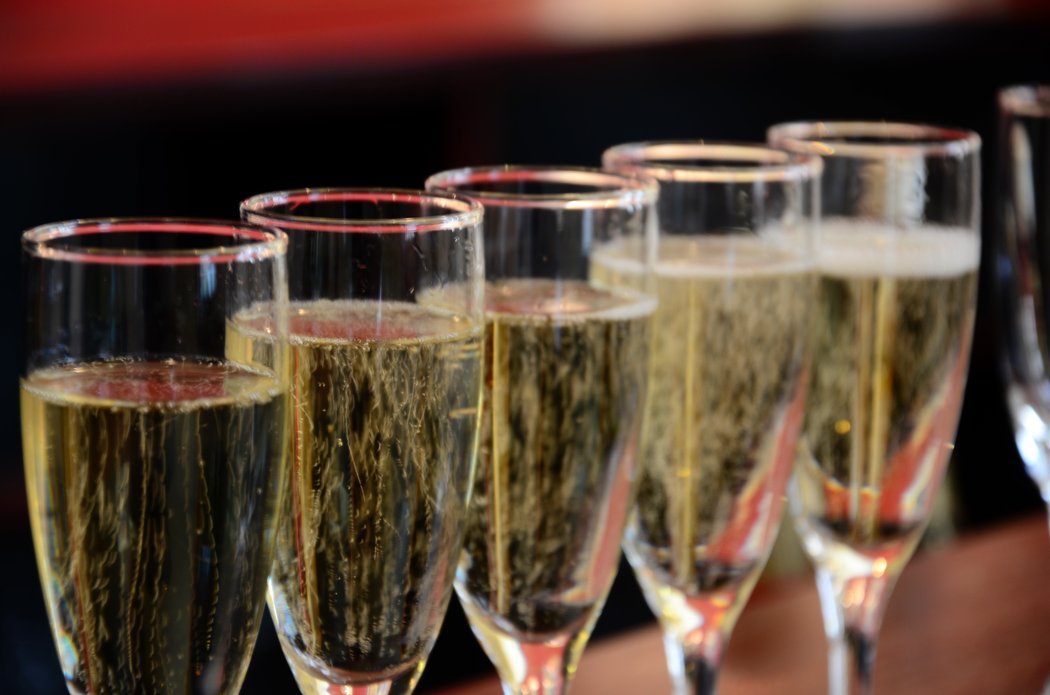 Bid Farewell to the Old Year in Ecuador
Or perhaps you're looking for a new and unique tradition. While island hopping on the Galapagos and after a day's worth of hiking in verdant natural reserves and snorkeling in crystal blue pacific waters you may have the opportunity to see one of the most unique New Year's pyrotechnic displays in all of the world. Fireworks are synonymous with New Year's Eve celebrations. In the United States it is often a huge procession and display of flares and exploding colors accompanied by music or an orchestra that goes on for an extended period of time. Most major cities across the world seem to have a display similar to this. In Ecuador there is unique fire-related tradition that is far more personalized and local. Each year in addition to obligatory fireworks, life-size effigies are built to celebrate the closing of the "Año Viejo," or "Old Year." Each household builds their own puppet that they dress in a costume of old clothes. These statues are meant to be a caricatured struggle of the past year. At midnight, the effigies are set ablaze, and families proceed to burn away the torments of the past. As the statues break down, turning to rubble and embers, brave Ecuadorians jump over the burning effigies twelve times. One time for every month. It is this sort of local experience that you are bound to have on you Ecuador + Galapagos bike tour whether you're traveling during the new year or any time during the year. Enjoy authentic festivities that you will have access to through our expert local guides and there connections to the most interesting occasions available.
The clock will strike twelve in various parts of the world at different times, but most New Year's Eve celebrations are united by diverse and spectacular festivities that have permeated into a global culture of revelry. With DuVine we will take you to the sources of these great traditions and also introduce you to some new ones if you are interested. There is a great deal to be discovered whether it is the mythical landscape of the Scottish Highlands, the luxury of the Champenoise vineyards, or the authentic local culture of Ecuador. This New Year's Eve, toast to past memories and future travels. The world awaits and with another year gone by. So embark, adventure, and enjoy! After your holidays start to settle, schedule a call to start planning your next celebration on a DuVine bike tour.