Sometimes the best getaways are the ones that feel like home. DuVine's villas are hand-selected for their proximity to fully customizable cycling routes and activities that typify the region—whether it's wine tasting, market-going, hiking, or truffle hunting—so you can live and play like a local. Add a private chef to enjoy local cuisine on your own time, and decide how to spend each day as it comes. For families or groups of 6 or more seeking ultimate flexibility and full-service luxury, unpack once and let the vacation come to you.
Highlights
Villa selection: our local team hand-selects beautifully appointed, cycling-friendly villas to accommodate all groups and budgets.
A bike trip for everyone⁠: with local guides and van support, each day's cycling is completely flexible. Choose from daily long and short ride options, plus activity suggestions for non-riders.
Relax: all the trip logistics are taken care of—including airport pickups, grocery shopping, and transfers to dinners, local towns, wineries, and more. We'll devise an itinerary with you beforehand, manage all the local bookings, and supply your bikes (and anything else you might require once you arrive).
Your destination options: our villa itineraries are available in Tuscany, Provence, and the Napa Valley.
Total flexibility: a private vacation with your own group means you spend every second as you please. Take a day off the bikes and go to the beach or call in a private chef to prepare dinner—our local guides will adapt the trip as you go.
Local insight: from authentic dining at a locals-only restaurants to tastings with top winemakers, our on-the-ground team will ensure your vacation is special and seamless. Skip the crowds for white-glove service at our network of small farmers, chefs, artisans, and friends.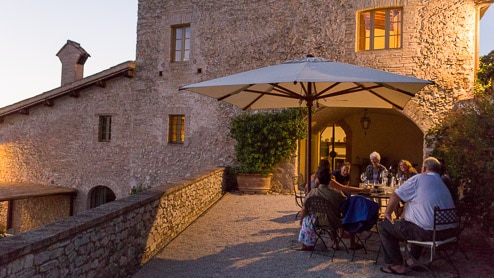 A Private Countryside Ride + Retreat
A Private Luberon Valley Ride + Retreat
A Private California Wine Country Ride + Retreat
Complete the form to plan your villa tour. Questions? Call us at +1 888 396 5383.