To serious cyclists like our guides, these are run-of-the-mill musings. We've heard all kinds of questions, and we want you to be completely informed about your DuVine experience, even if it feels funny to ask. DuVine guide Arien Coppock has compiled some of the most common questions on the minds of guests preparing for their first bike tour.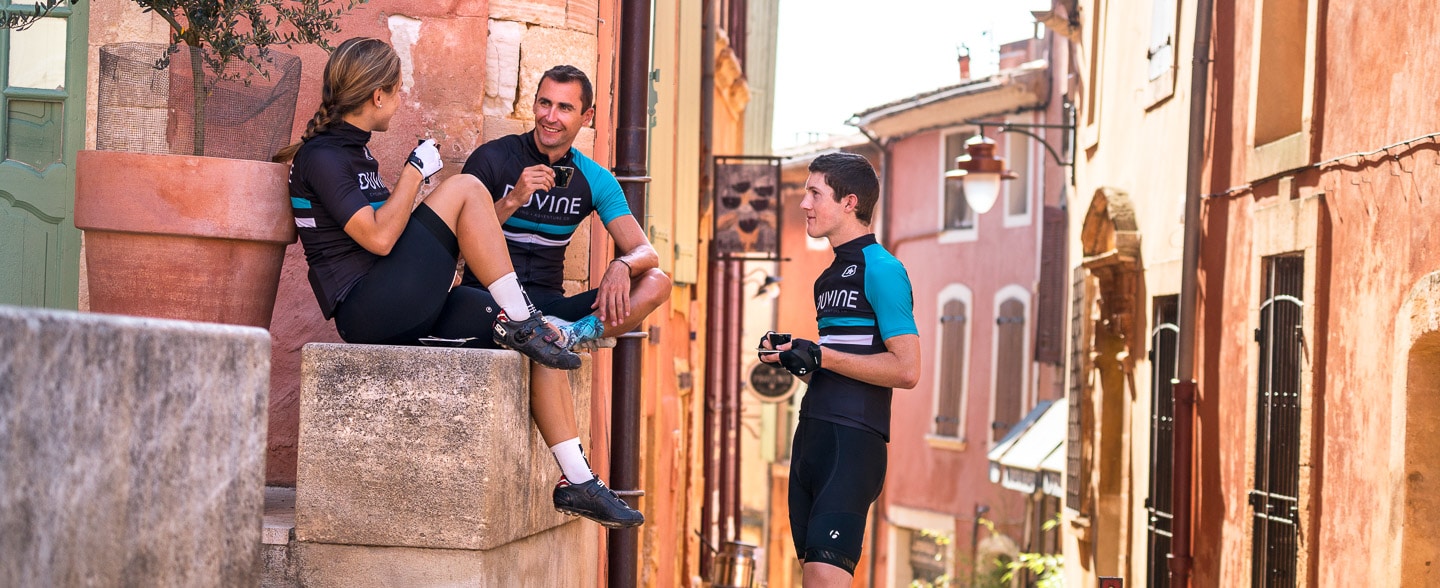 What is a "cycling kit" and why do cyclists wear them?
Guests arrive on tour in various outfits. Some are dressed as if they are ready to ride in a pro race with a sleek kit and cycling shoes, while others wear items like t-shirts, running shorts, and sneakers. I've seen it all, and I am happy to report that they all made it up the Tuscan hills with a smile.
However, the purpose of cycling clothing—or a "kit"—is to give you a more comfortable ride. A cycling jersey is the most common apparel item. It's made of athletic material and fits a bit tighter around your waist, so your shirt doesn't flap in the air when going downhill. Jerseys have pockets in the back for your phone, snacks, and any other necessities you might need along the way. And since you are mostly leaning forward on a bike, the jersey is shorter in the front and longer in the back to accommodate your position.
The right gear can make a big difference. That said, a full kit of cycling clothing is optional when you are joining us on a bike tour. The most important thing is that you are having a great time. Your dress code is secondary.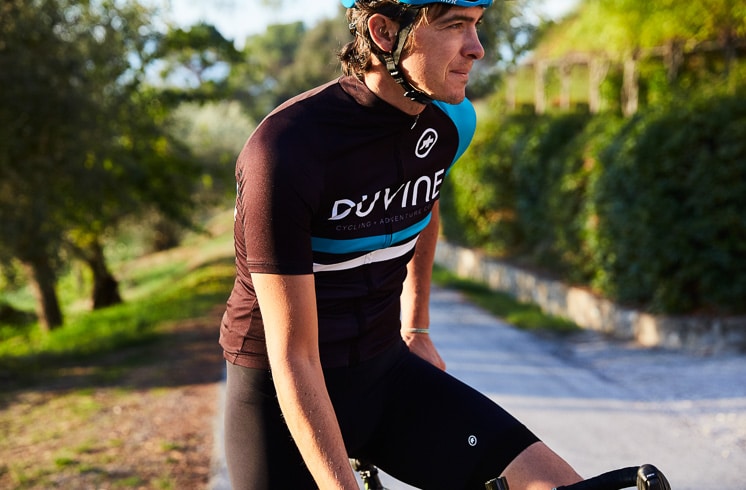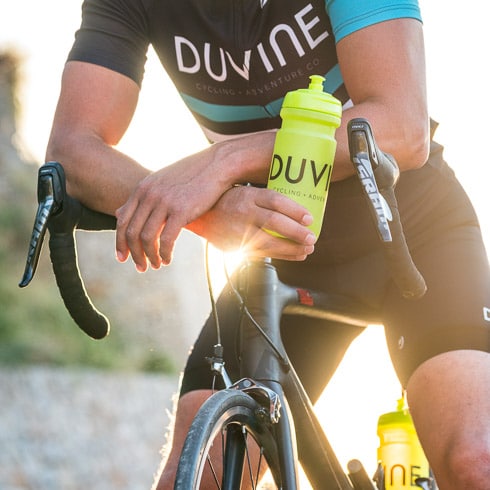 Do cycling shorts make a difference, and what is the thing in the middle?
Believe us when we tell you yes, cycling shorts are worth having. The first time you try on cycling shorts may remind you of wearing a diaper, but after spending several hours on a bike saddle day after day, you will grow to love your diaper! The pad in a pair of cycling shorts is called a chamois, or a "shammy" in cyclist speak. It is specifically designed to protect and cushion your bits (men and ladies alike).
A lot of beginners request a gel seat to make their ride more comfortable. However, a gel seat can create friction between your shorts, the seat, and the saddle, which will only increase the pain in your bum. We don't recommend using cycling shorts and a gel seat together.
Should I wear underwear underneath my cycling shorts?
Cycling shorts are meant to be worn without underwear. Underwear of any kind can lead to chafing, given the amount of movement between your saddle and shorts, and you'll get accustomed to going au naturel under the shorts very quickly.
Many of our guests either pack a pair of shorts or bibs for every day of riding, or (if you wish to pack lighter) bring single-use packets of laundry detergent and give shorts a rinse in the hotel sink or tub. Just make sure you bring a couple pairs to rotate while one is drying out.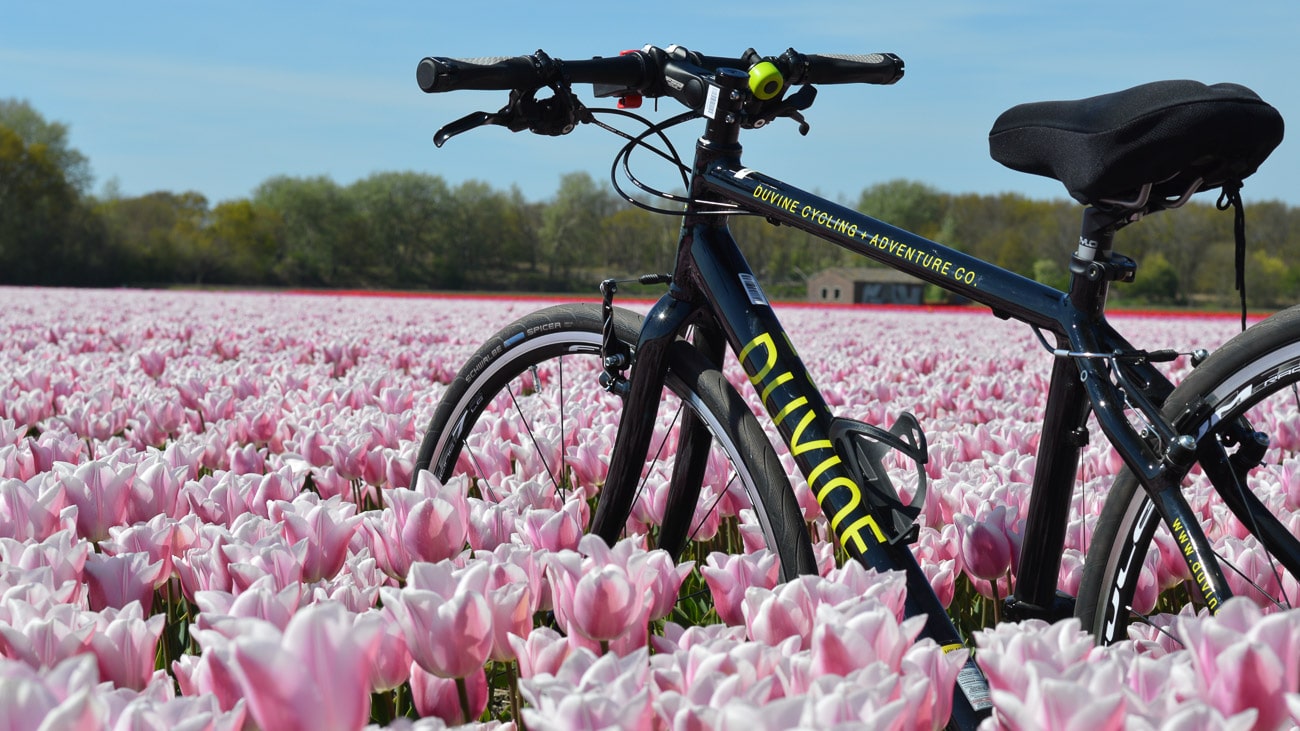 Is there a magical seat that won't make my bum sore?
This one's a trick question. That magical saddle is called training! The more time you spend on a bike, the more used to the saddle you are and the better your bum will feel on the final day of your bike tour. The women's and men's seats on DuVine bikes are quite comfortable, but if you're used to your own, bring it with you and our guides can easily mount it on your bike.
When choosing your saddle, make sure to seek one that is a good fit for your body. Your sit bones should fit on the saddle and be the major point of contact to alleviate pressure and decrease soreness. Your sit bones are the place you will feel some tenderness when your body is on a new or uncomfortable saddle. Women tend to have wider saddles since their sit bones are further apart.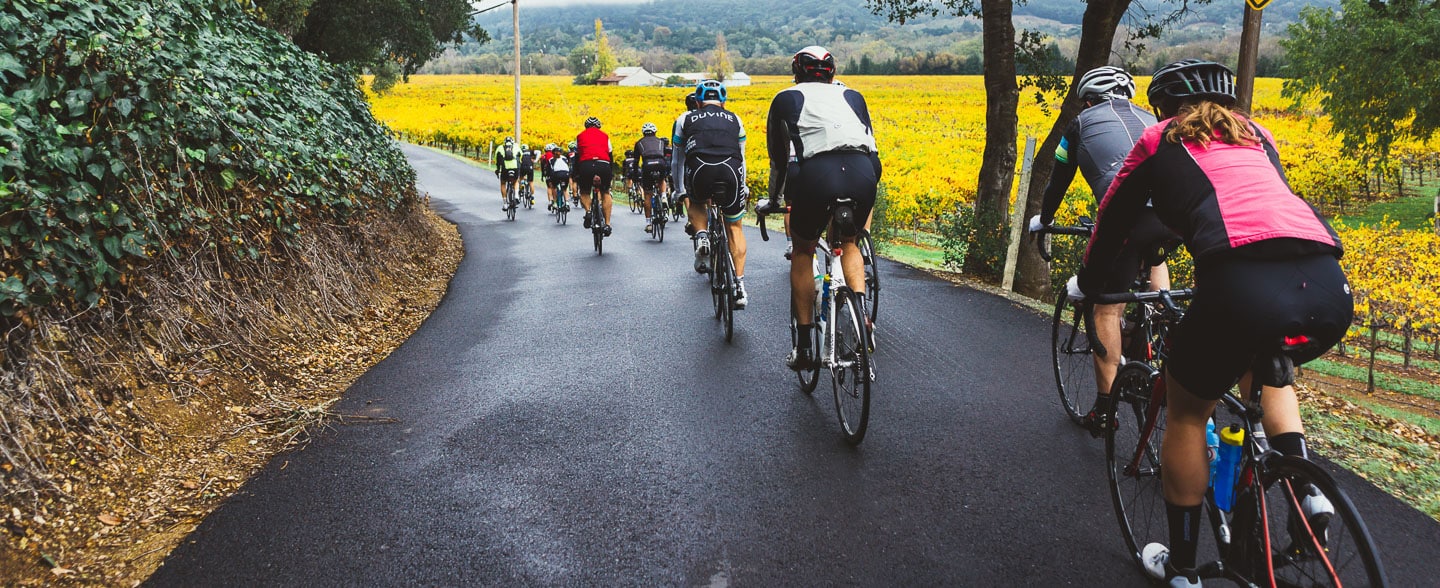 What if I don't drink?
Because DuVine tours tend to emphasize local wine experiences, we understand why non-drinkers might feel concerned—but we welcome everyone to travel with us, and a little communication with your Travel Specialist or Tour Coordinator can ensure we provide the right experience. We'll work together to find a bike tour that is less wine-centric, or simply plan to provide plenty of non-alcoholic drink options on tour.
During the tour itself, you may find yourself in good company when even people who normally drink turn down a glass. Tasting the wine can be a part of the travel experience, but it's by no means essential.
Another option is to go private. If you and/or your group aren't interested in wine tastings or wine-paired meals, we can avoid them altogether and arrange other activities that are better-suited to your interests.
What if I'm the last in the group?
On every tour someone is last, and that is completely fine! I give the same advice to everyone worried about bringing up the rear: by being last, you see more than any of the others did. Take your time, go at your own pace, and do what feels right. It's the reason we have two guides and a support van—so you don't have to hurry or ride harder than you're able to.
DuVine's small group sizes mean we're flexible to support several cyclists with varying abilities, but if you're worried about keeping up, talk to us about electric assist. Otherwise, we encourage you to finish your last sip of coffee at a café break or stop pedaling to take that unforgettable photo without worry of holding up the group. This is your vacation to enjoy!
There is never a question that you should feel too embarrassed to ask. We've heard it all, and we'd rather you ask than feel out of the loop. Wondering about something that's not on this list? Contact us—we're here to put your mind at ease!