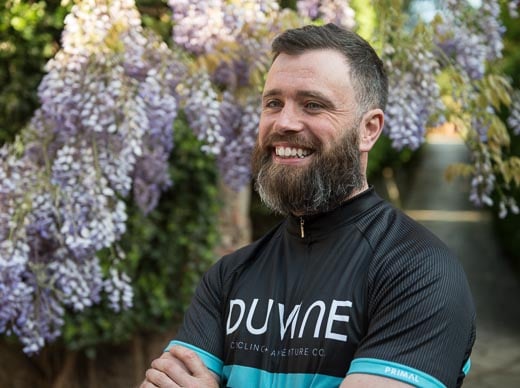 Tour Guide
Donncha O'Brien
Bike
Priest's Leap in West Cork, Ireland
Eat
Goat cheese and beetroot salad
Drink
Murphy's Irish Stout
Sleep
In the Irish mountains, in the rain, in my tent!
When Donncha was a kid, Sean Kelly and Stephen Roche were dominating the cycling world and inspiring him and his friends to race around their village on bikes. They'd pretend they were on a col in the Alps or riding on the cobbles in Belgium. After various outdoor gigs leading kayaking and rock climbing excursions, Donncha is living his childhood cycling dream with DuVine.
Donncha's local knowledge may emerge on the bike or in a pub, but it's at its best when he sings from his repertoire of classic Irish folk songs.