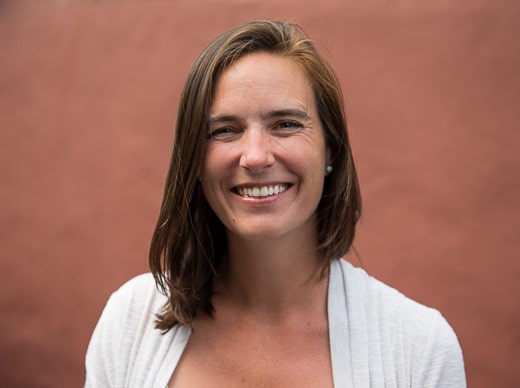 Director of European Product Operations
Gwen Lefeuvre
Bike
Brittany re-energizes with its silence, simplicity, and wild beauty
Eat
Froggy's French Café in Chicago—nothing like a home-cooked meal to make your day
Drink
Gin + Tonic. Try it with 2 oz. Hendrick's Gin, 3/4 oz. St. Germaine Elderflower Liqueur, lime juice, ice, and Q tonic
Sleep
The best sleep I have ever had was in Chalet Royalp in Villars, Switzerland
Gwen was born in the northern suburbs of Chicago and raised by French parents. Every summer she returns to France to visit family that lives on the Brittany coast and Paris. Gwen's father is a French chef who helped developed her need and love of good food and wine. Her mother is a gifted artist, and as a result, Gwen became spoiled living in a gorgeous artistic house surrounded by French influences.
Gwen graduated from Lake Forest College in 2004 with degrees in French and Art. During college she worked for her father's restaurant, Froggy's French Bistro. Upon graduating, Gwen split her time between the restaurant and the Deerpath Gallery, where she served as Art Director. After several years in the art scene she packed her bags and moved to Boston.
While she was never an avid biker before joining DuVine, she has been enjoying her regular bike rides to work, which is the first step to becoming a cyclist.
BIKE. EAT. DRINK. SLEEP. Each element has been an important part of her life and she knows how to do them well which is why DuVine has been an excellent fit.