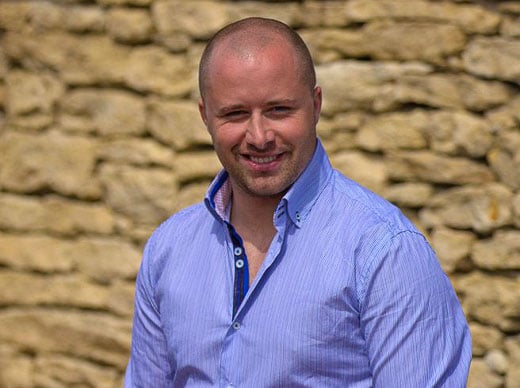 Eat
The amazing organic food at Hiša Franko in Kobarid
Drink
Orange wine—the fourth wine color
Sleep
The Klinec guesthouse, set in the heart of the Brda wine region
Born and raised in Slovenia, Jure's ultimate goal is to create an environment in which travelers are able to enjoy tailored small group adventures, which highlight all that defines Slovenian nature, gastronomy and entertainment. Jure has worked exclusively in the tourism industry over the past eight years, gaining valuable insight into what true travelers expect from their tours.
Jure's extensive experience ranges from an ingrained cultural understanding of Slovenian historical sites to his specialty – adventure travel. Using his years of certified outdoor leadership as inspiration, Jure continues to enjoy the thrills of paragliding, scuba diving, backcountry skiing, and hiking as often as he can. When not busy showing guests around his home country of Slovenia, Jure enjoys traveling and reveling in the company of new people.
His true passion and source of pleasure is firmly rooted in all that is within the borders of Slovenia.