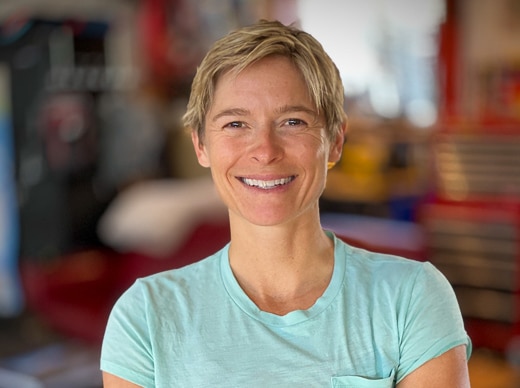 Bike
Anything on two wheels: road, gravel, mountain, or motorcycle, and anywhere in the Southwestern U.S.
Eat
In search of the most delicious donut
Drink
In the morning—a fine pour-over coffee and in the afternoon—a cold beer after a great ride
Sleep
Lake Bruin, Louisiana
Lauren Hall graduated from Mississippi State University in 2001 with a bachelor's degree in Biological Sciences. She was a Division I soccer player for MSU, leading to a season in professional soccer following her undergraduate. Lauren also attended culinary school and worked professionally in childhood nutrition education while simultaneously completing a master's degree in management. Lauren took up cycling at the age of 28. What started as a hobby soon became a full-time, life-consuming passion. Within two years she turned pro, and has competed at the highest levels, in dozens of countries. She was a member of the USA Cycling National team for five years, raced in four world championships, and a 3-time National Champion on the track. She was a member of the USA Cycling winning Giro Rosa team, the most prestigious women's race in the world, and also won the Gent Wevelgem. She was a team captain for the last five seasons before retiring in 2018. In addition to her new role as Regional Gift Officer for USA Cycling based out of Salt Lake City, Lauren volunteers her time with the Homestretch Foundation, High Desert Devo, Little Bellas, and El Gruppo Cycling. She is a board member on MTB Afghanistan and a mentor for Amy D. Foundation.