A New Season in Italy
Bike tour guru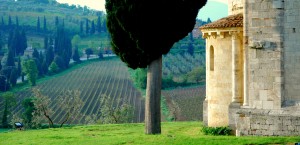 Giusseppe Verdi once declared, "you may have the universe if I may have Italy" – and I believe every first-time visitor would agree.
The start of a new season of biking in Italy is nearly upon us. Yes, we realize that it's still early February but the Italian season begins for us with our first trips on April 4th and with Spring in mind we are ready to continue our love affair with biking, eating, drinking and sleeping in Italy!
What is not to love? Whether you head for the Langhe hills of Piedmont, cruise the Adriatic coast in Puglia, bask in the warmth of the Tuscan sun, or sail away to the Aeolian Islands, you will encounter picture-perfect vistas, incredible food and world-class wines.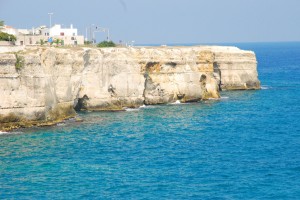 And what better way to experience this marvel of a country than on a bike? According to Tom Coppock, one of our top guides in Italy, he was seduced early on by his Italian experience, which he described so well in a recent blog post.
The Italian landscape beckons you to ride…be it on a cypress-lined country road, through an ancient Etruscan village, beside endless olive groves and vineyards, or along a pristine coastline riddled with sea caves. Do you want to test your climbing skills in Tuscany, meander the 'heel' of Puglia, or race alongside the pros at the Giro d'Italia? The possibilities are endless…as are the variety of wines and the assortment of regional cuisines.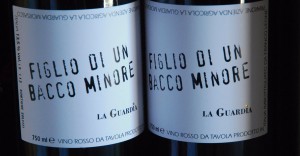 Will you get bold with a Barolo in Piedmont? Stay classico sipping Chianti in Tuscany? Enjoy a little Rubesco al fresco in Umbria? The beauty is, you can't go wrong! Need we forget, the ancient Greeks, as they expanded into Italy's southern reaches, dubbed the colonies Oenotria, the land of wine. And the Romans – who propagated the cult of Bacchus throughout the empire – contributed to establishing a thriving wine trade spanning the Mediterranean lands and beyond.
We can't mention Italian wines, however, without mentioning food, as Italian wines are made for Italian food – a perfect symbiosis. Italians take great pride in the "experience" of dining; it is a sensory event to be enjoyed and shared with others. Hand-prepared foods combined with local wines, family and friends are the hallmarks of a Italian meal. It is no wonder that the 'Slow Food' movement was started in Italy and is headquartered in Piedmont – devoted to promoting a way of life that preserves cultural cuisine, taste, and the experience of dining.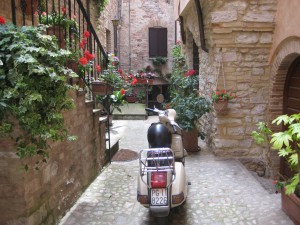 Even better, each Italian region is its own unique 'varietal' – varied not only in its wine and cuisine, but in its landscape and cultural personality as well. As you travel from region to region, you will encounter something inherently distinctive to that area. And you will never tire of exploring the nuances.
In the end, Italy has a tremendous amount to offer travelers looking for a unique experience, so much so that we have put together 6 different tours to give people the ability to take it all in. These 6 different tours include 2 new ones for the 2010 season in Umbria and Sicily, which we feel will really round out the experience for our guests.
So, as we look forward to the 2010 bike touring season in Italy we invite you to join us and experience Italy in DuVine Style.
CATEGORIES: DuVine Style