Plenty of people make resolutions at New Years, but I like to live my resolution to the fullest every day of the year: I aim to be on the road, meeting people, and riding as much as I possibly can. I'm always looking to spend more time in the saddle, so I get excited about the blank canvas of a brand new year and the opportunity to fill every day with adventure. What better way to welcome 2017 and say goodbye to 2016 than celebrating the best rides I took throughout the past year! I hope my top eight bike rides pave the way for your 2017 travels and inspire you to join me this coming year.
---
#8: Honfleur Loop | Normandy, France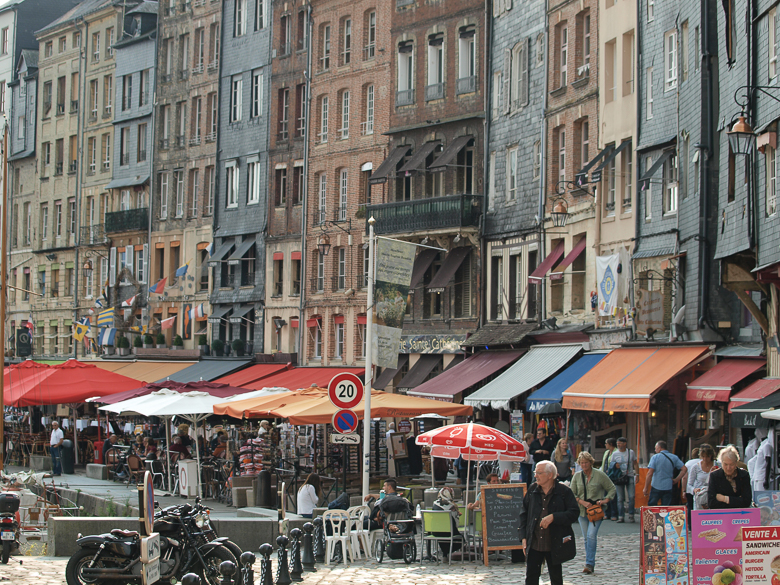 This seaside route never fails to surprise me with just how stunning it is, and Normandy has such a rich history. The setting is unexpected in all the best ways—you're on these tiny, twisting roads where you might not ever see a single car. What you will see is a rural landscape of farms hemmed in by wooden fences and pastures of horses. After the countryside comes a descent into Honfleur which sits right where the Seine meets the English Channel. I spend the whole ride looking forward to the white wine and moules-frites that wait for me there.
What makes this loop such a standout is that it's a crowd-pleaser for every type of cyclist. It's such gently rolling terrain that you can devote plenty of attention to the scenery, but it has moments where you can get the satisfaction of putting in a little extra effort. Plus, the paved roads are smooth as butter.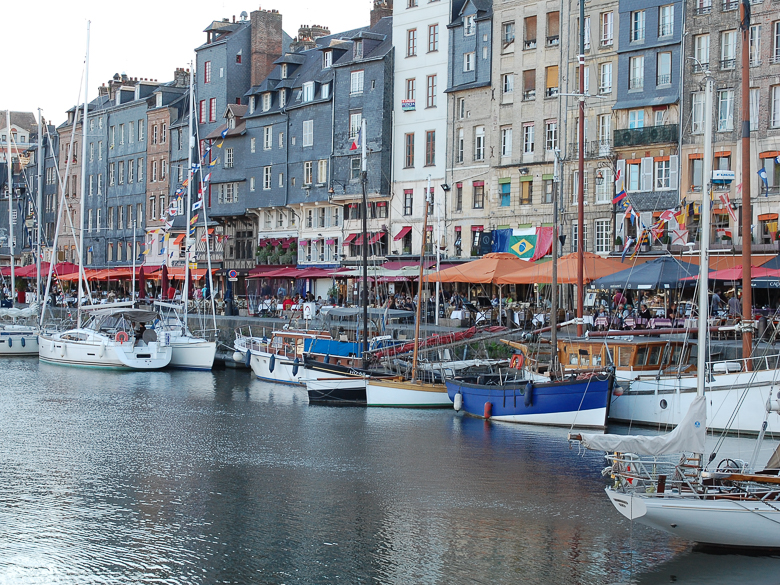 ---
#7: Circuit de Cap Corse | Corsica, France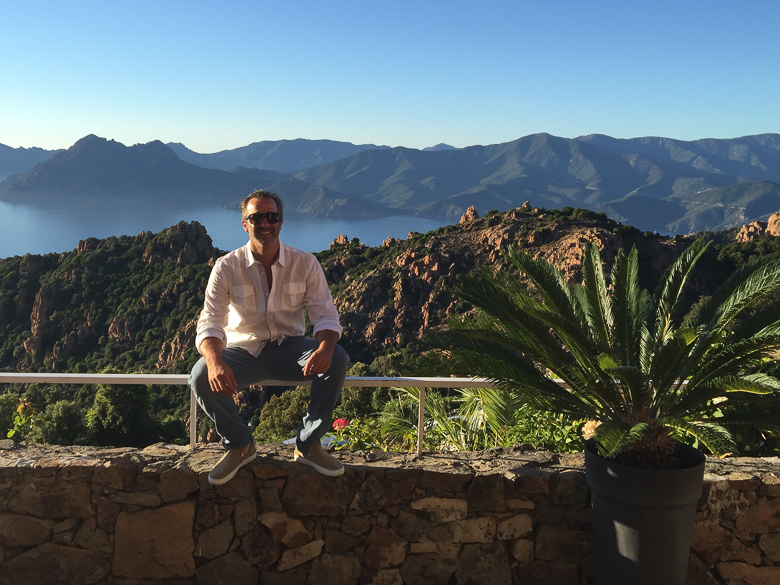 There is no comparison to cycling in Corscia. It's pure heaven—in my opinion even more gorgeous than other islands that get so much attention around the world. "L'Île de Beaute" is easy to get to from Paris and Nice, but still feels a world apart. Since it's made up of mountain peaks rising out of the Mediterranean, the views are major: as you round sea cliffs and alternate 10 km climbs with equal downhills, you can look down on peaceful, isolated beaches and boats bobbing in ports.
Even though it's only 143 km, you could easily spend a few days on the Cap Corse circuit alone since there are beautiful stops calling your name along the entire ride. The Piana-Calvi Col is a close runner up in this region, especially when you end at Café du Plage with some rosé and grilled fish. Such a quintessential way to enjoy life in Corsica!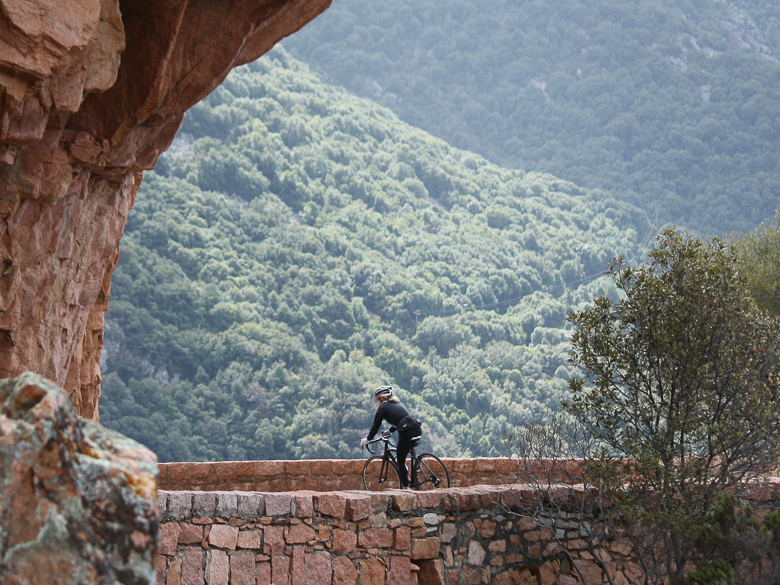 ---
#6: Coll de Sóller | Mallorca, Spain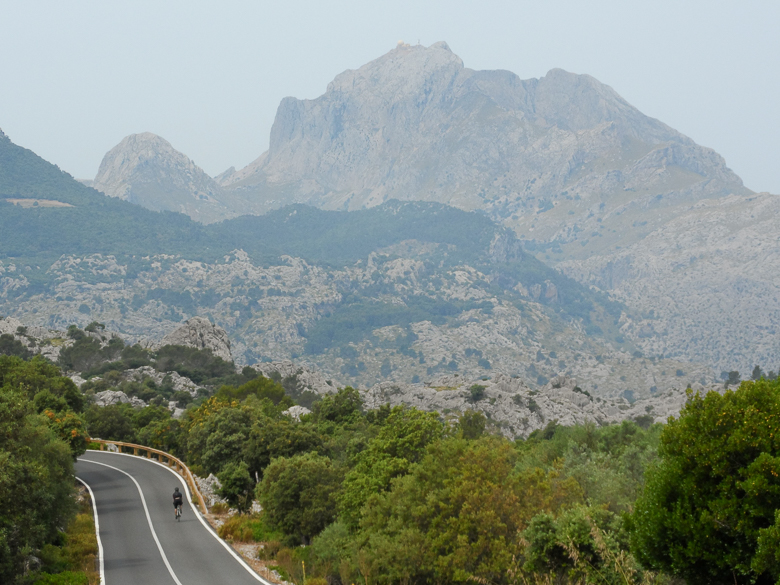 My favorite parts of the ride to Sóller take you up some challenging passes, including the Coll de Sóller. Even at 5.7% grade, the seven-mile climb has an awesome work-to-reward ratio thanks to the mind-blowing views. Belmond La Residencia in Deià is epic and their pool is the best for decompressing after some hard work. The village itself is cinematically beautiful, totally jet set and underrated glam.
I've been riding in Mallorca for years, and this is a place everyone wants to ride. It's a cyclist's paradise. I love being in the company of other in-the-know cyclists on these excellent roads. It's a total playground: your ride ends right on the water, you sit down to some paella with unbeatable sea views, and unwind with a refreshing spritz. This is living.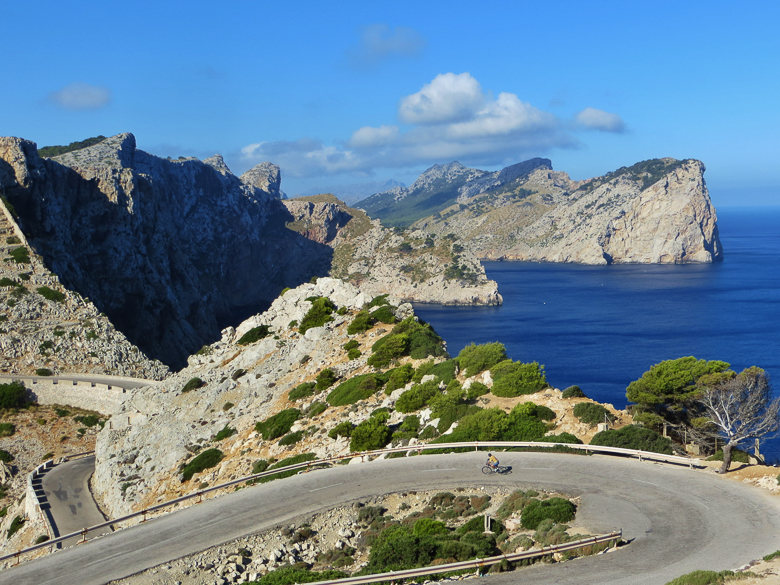 ---
#5: Stelvio Pass | Dolomites, Italy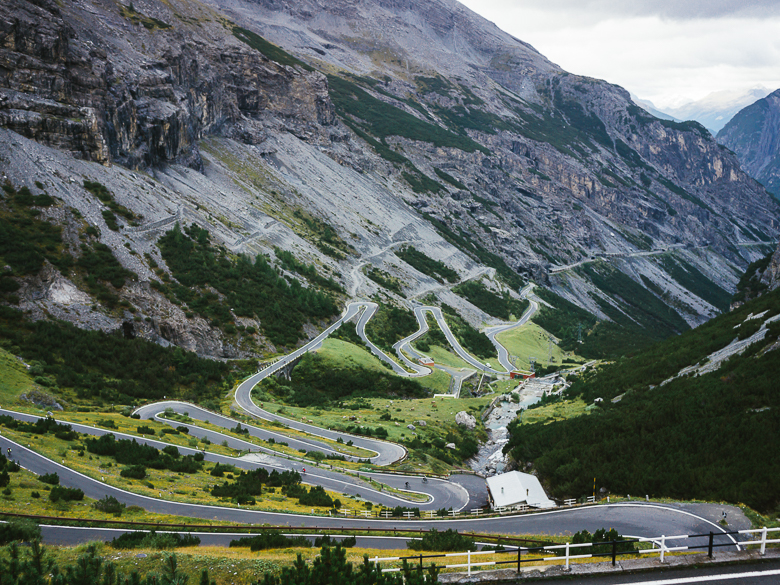 photo by Andy Wong
The Stelvio Pass is a mythical climb, known to cyclists simply as "The Stelvio." It begins with a bang and doesn't ever let up. From Bormio, you're faced with a 25 km climb off the bat. The switchbacks are insane—hairpin turns that zig-zag back and forth, all the way up the mountainside—and they definitely keep things interesting.
This is a ski pass, so I shouldn't have been so surprised when we encountered snow. There was about 9" of powder and skiers all around me, and here I was on my bike! I kept on pushing to the top, where a warm polenta soup and cappuccino were a welcome treat. And if the ride was world-class going up, going down was equally glorious. The whole experience is a notch-in-your-belt, must-do accomplishment for die-hard cyclists.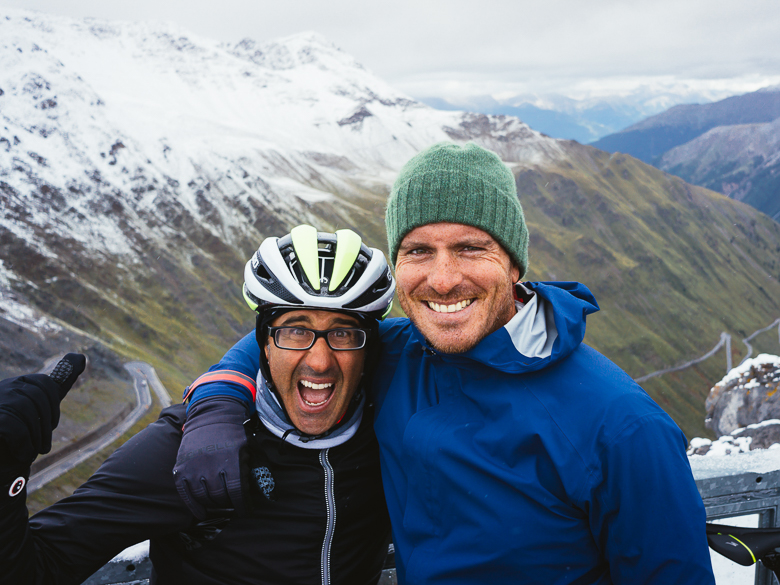 Andy poses with Chef Seamus Mullen (photo by Andy Wong)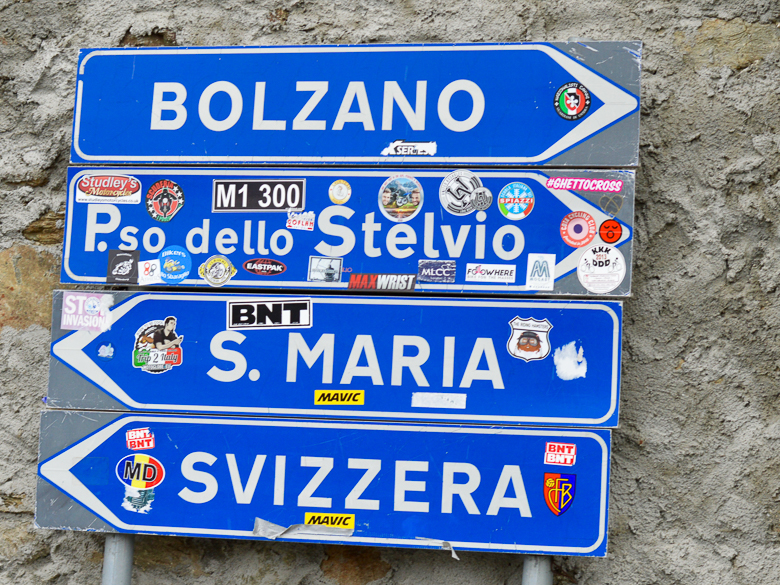 ---
#4: Geysers | Sonoma, California, USA
photo by Andy Wong
Alexander Valley made my list last year, and I had to include Sonoma again because you can never go wrong in this region. I find myself discovering great new roads here all the time, but a favorite of mine passes through Alexander Valley, around Geyser Peak, and ends in Healdsburg. Geysers Road shows off such a cool side of California with all the geothermal activity and Big Sulphur Creek running parallel to the road. After cruising for the first 13 miles, you start a 9% climb that is a total knockout with Alexander Valley spread out beneath you and geothermal fields funneling steam all around you. The fact that there are so few cars is a pleasant surprise.
I always eat lunch at the Jimtown Store—that's a highlight for me—and the food at Farmhouse Inn is just so good. Best of all, it's not all intense cycling here. You can enjoy Sonoma at any riding level, making its perks accessible to everyone.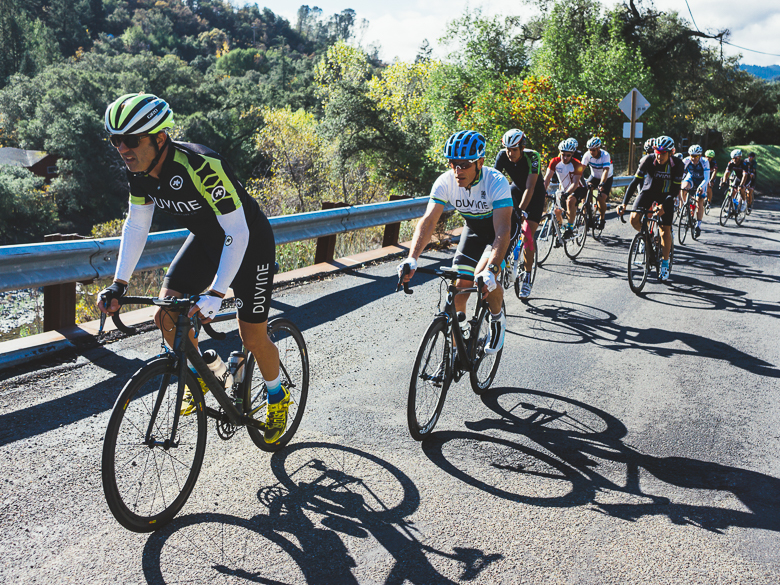 photo by Andy Wong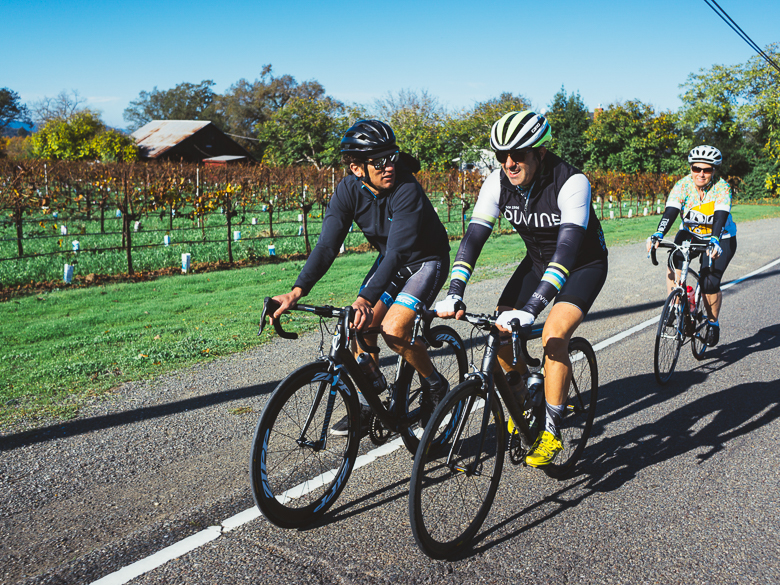 Andy rides with Tyler Hamilton at ASSOS CAMPionissimo (photo by Andy Wong)
---
#3: Paris Mountain | Greenville, South Carolina, USA
I made my way out to Greenville this March to visit my friend George Hincapie at his Hotel Domestique. I love this place because it's a boutique hotel that also caters to cyclists, and they know that the Blue Ridge Mountains are a cycling goldmine. George trains in the Appalachians because they so closely resembled some of the Alpine climbs you find in Europe.
I was in front of George for the whole five-mile ascent. All I heard was "Cowboy up!" as he nudged me on, and I had to dig in deep to get it done. These country roads were car-free and amazing quality for riding hard—and having a seventeen-time TDF riding partner wasn't too shabby, either.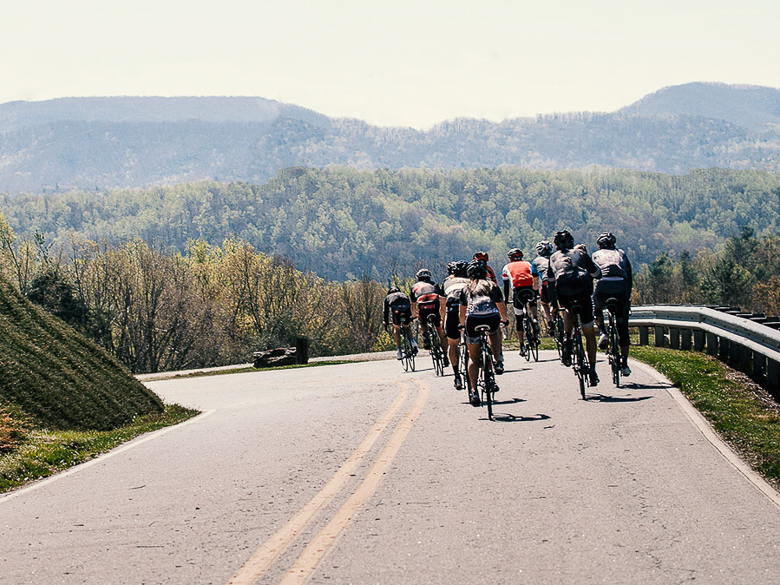 photo courtesy Hotel Domestique
---
#2: Mont Ventoux | Provence, France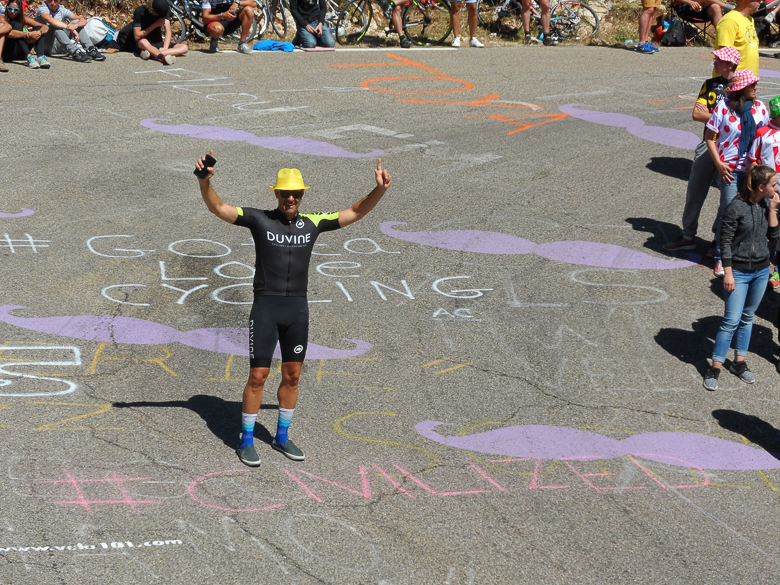 There's no comparison: Mont Ventoux's 21 km at 9% is the ultimate challenge. It feels like another planet as you descend the Gorges de la Nesque, and the landscape changes again when the lavender fields of Sault turn the whole scene purple before a welcome taste of luxury at La Coquillade. This year, I tackled it the day before the TDF got there, and it was unbelievably windy. At the final turn, the gusts were so strong—maybe 60 miles per hour—I was knocked right off my bike. It was super nerve-wracking and explains why race officials moved the finish down 5 km this year. Believe me, I was there: the finish line would've blown away!
The "DuVine corner" is where we camp out the night before the TDF and reserve a spot for our van so we can watch the action the next day. When I turned it, there were tons of people hanging out for the race and cheering me on. It was great to feel a piece of the glory!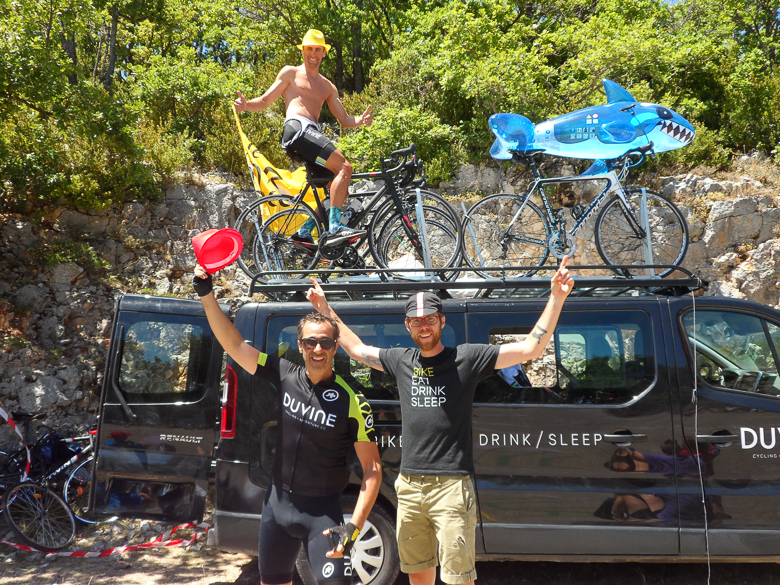 ---
#1: The Hautes-Côte | Burgundy, France

I know this ride so well I could do it with my eyes closed. We always start from Le Cep hotel and follow the Côte de Beaune to the Hungry Cyclist Lodge for a break, then up the Hautes-Côtes to Orches. It's a classic loop and a Grand Cru ride worth obsessing over. The views are as romantic as ever: vineyards, farms, castles, tiny villages, and limestone cliffs as far as the eye can see. I even ran into an old friend, a French gardener who I've been riding by every time I'm here for the past two decades.
It was incredibly special to celebrate our 20th year in Burgundy with an anniversary ride this year. We had a celebratory dinner in Beaune with locals and past DuViners who had been around since DuVine's early days and we all dressed up in medieval costumes. Naturally, I was the court jester, and we all paraded through the village. It was a hilarious memory that will keep me going for the next 20 years.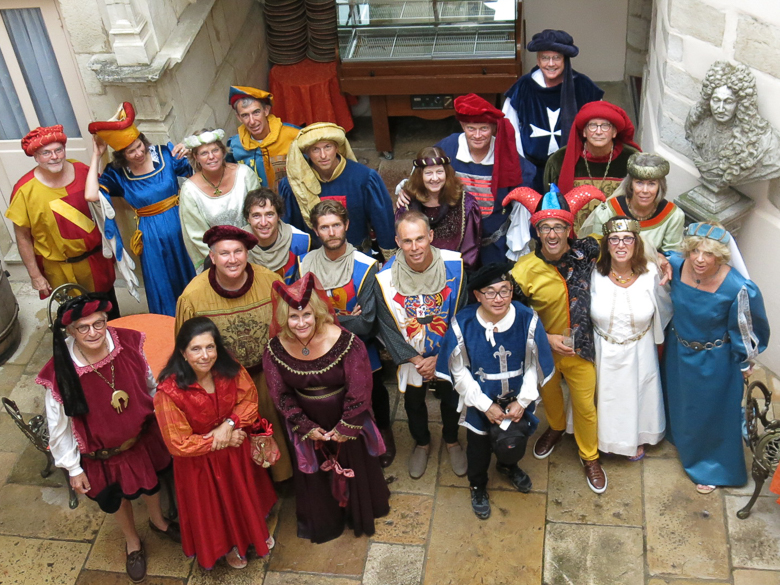 ---