In 2003, he moved to California with a few hundred dollars and no English, and in 2006 he moved to New York City to become the executive chef at Eleven Madison Park.
Today, Daniel is the chef and co-owner at the Three-Michelin-Starred Eleven Madison Park (ranked the fourth best restaurant by San Pellegrino last year) and the NoMad in New York City, and he still manages to compete in 12 bike races each year. How does he do it? With hard work, determination, and a spirit of collaboration. He is driven, and I am always drawn to such people. Passion can drive amazing results whether you're starting your own bike tour company, cycling professionally, earning a Michelin star. Daniel Humm is certainly proof that doing what you love and loving what you do can bring out the best of the best. He is an inspiration to us all.
Michelin-starred chef and James Beard Foundation Award Winner for Outstanding Chef, Daniel Humm took the time to answer a few questions for us about what inspires him in the kitchen and on his bike adventures and how he lives the Bike / Eat / Drink / Sleep life.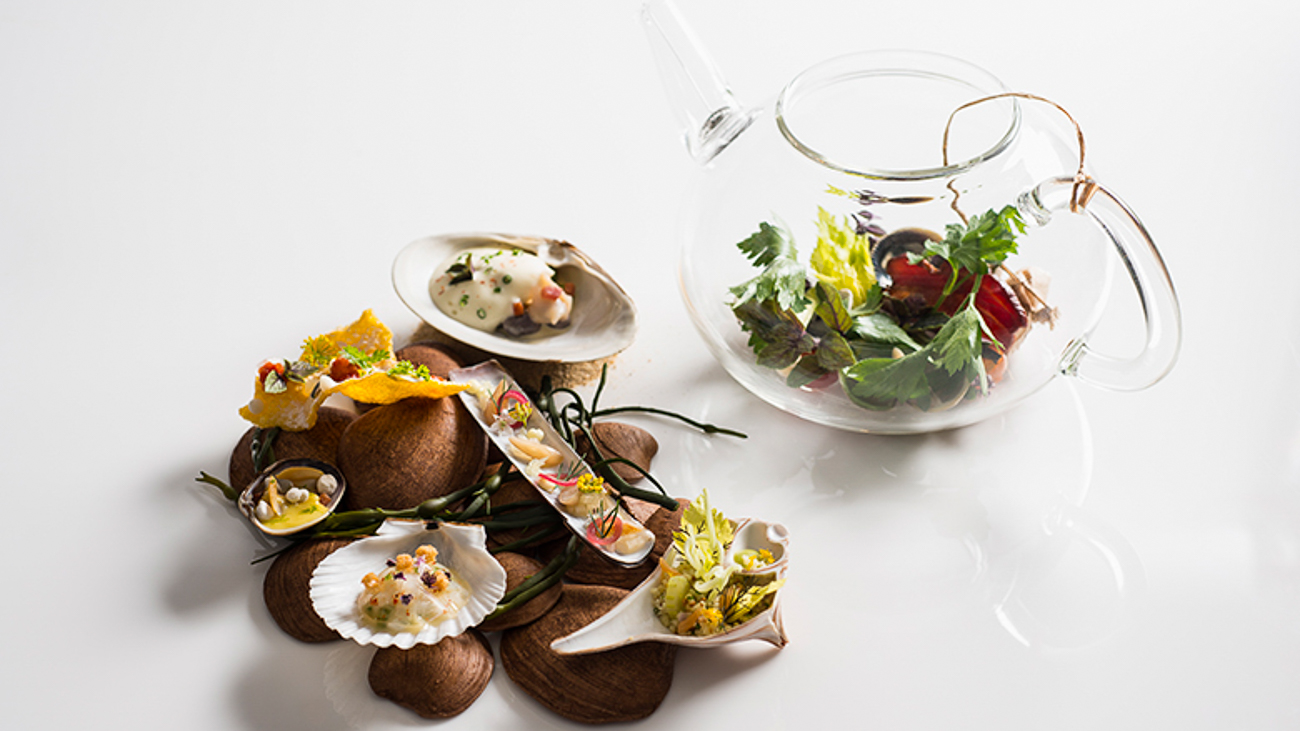 What inspired you to be a chef?
I fell in love with food at a very young age, and I credit my mother with first introducing me to that world. Growing up in Switzerland in a very small town, we cooked most of our meals at home. That meant shopping at local markets, spending hours preparing meals, and of course, the joys of eating those meals as a family. I learned to appreciate the beauty of delicious food and amazing ingredients as a child and ultimately found cooking to be an art—a craft that I could pursue and build into a career.
How did you reach the decision to become a chef instead of a professional cyclist?
Cycling was something that I began pretty early on. It was a real passion of mine, but as I became more and more infatuated with cooking, my career as a cyclist was limited. I started to question what I wanted my future to be. My wavering was greatly impacted by a bad crash that took me out of cycling for six months. That experience opened my eyes; it made me realize that the high risk of injury and hard training schedules may not have been worth it for a long-term career. Not that being a chef is the easiest career path.
Tell me about your cycling background. Why do you love cycling and why is it important to you?
Around the age of 10 I started cycling, influenced by my Dad who was an avid cyclist. At first, I was only competing and training for road races, but over time I became very interested in mountain biking. As a child, it was a great activity for me, and it grew from a hobby to a passion that shaped my youth very much. I was a member of the Junior Swiss National Team, and that enabled me to travel throughout Europe for races, see a lot of the region that I may never have had an opportunity to see, but also learn a lot about discipline, teamwork, and the importance of setting goals. There were plenty of great moments, but I also remember not wanting to live solely on a diet of granola bars and bananas and staying at some less-than-glamorous hotels—something any cyclist could relate to. But cycling for me was, and always will be, a love of mine and a sport that influences who I am personally and professionally.
What role do your bike adventures play in your life today? Do you still ride regularly?
I try to ride as often as I can. Cycling offers a moment to get away; it helps keep me in shape and stay disciplined. Cycling also offers me a chance to reset, which is important, because as a chef I travel a good amount and on any given night could visit a few restaurants for multiple dinners. Being able to push myself on a ride helps provide some balance to that lifestyle.
Our motto at DuVine is Bike / Eat / Drink / Sleep. What kind of relationships do you see between cycling, food, wine, and travel?

As I mentioned earlier, my routine may end up being heavily weighted towards the "eat" category, so cycling brings some sense of equilibrium. It's a good relationship to have!
How would you describe your cooking style? What makes your dishes unique?
I believe it is very important that when cooking you must start with the best ingredients. That's the foundation of my cuisine. No amount of technical skill can overcome poor ingredients. But I also have found that there is a beauty in simplicity and that it can often be more difficult to play with two or three elements or ingredients on a plate than it would be if you had a dozen. That restraint, the intentional simplicity, is what excites me and has become a very important part of our food at Eleven Madison Park.
How have your travels influenced your cuisine?
Traveling offers perspective. It offers inspiration. It's incredibly important for me, and I think for any chef. With that said, one of the amazing things about being in New York is the incredible culinary history of this city and the region around us, and the ingredients we have access to are unparalleled. The traveling is all wonderful and exciting, but it's New York that influences my cuisine more than anything.
Is it possible to pick your favorite dish you've ever had while traveling? Or your favorite region/country/city to visit for the best cuisine?

Provence is one of my favorite places in the world for many reasons. It is a remarkable place: the mountains, the homes, the people, and of course the food. They have some amazing cycling, and I love the famous Mont Ventoux which I used to ride as a junior. The food there is simple, honest, and always delicious, especially the lamb, goat cheese, and olive oils. I still visit Provence annually, and now that I'm off of a training schedule, I can indulge in some of the delicious wines of the Rhone and Provence region—I love Chateau Rayas and Domaine Tempier.
We have bike tours in Switzerland, where you're from, and Provence, where I understand you've spent a lot of time. Can you tell me your favorite dish from both places?

Provence inspired one of the more well-known dishes at Eleven Madison Park: our whole roasted duck with lavender and lavender honey. There are beautiful lavender fields in Provence that go on for miles and miles, and the aroma is intoxicating. A dish we used to serve at Eleven Madison Park that reminds me immediately of Switzerland is a cheese-focused dish with Vacherin Mont d'Or, potatoes, and mushrooms. It brings together my memories of Swiss raclette.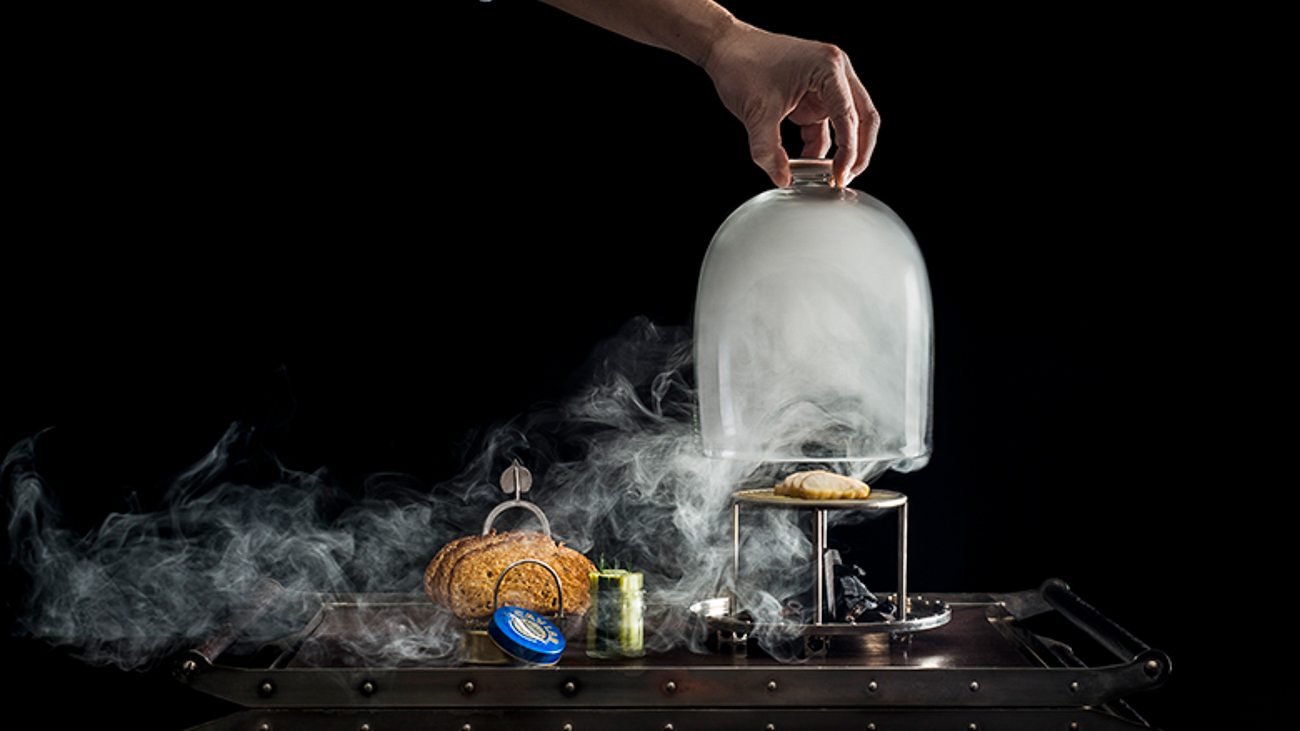 Here at DuVine, we strive to combine hard work, determination, and a sense of collaboration to design and run incredible cycling tours in the world's most fascinating places. Daniel is an inspiration to us all, as he truly lives the DuVine lifestyle.
Photos by Francesco Tonelli