Time at DuVine: 8 years
Hometown: Howth, Ireland
Ride With Alex: Spain and Portugal
Bike: Cruising along the spectacular coastline to Port d'Andratx in Mallorca
Eat: Farm- and sea-to-table Spanish food cooked a la plancha
Drink: Château Latour 1990, Chablis Grand Cru La Moutonne 1967, Urbina Rioja 2001
Sleep: Hotel Castell Son Claret in Mallorca and Finca Cortesin in Andalucía

Alex grew up in a small town on the outskirts of Dublin, never guessing that years later he'd be living in sunny Andalucía. From humble beginnings as a grape harvester in Burgundy to raising a multi-cultural family, Alex's path has lead him to his current role designing world-class bike tours in his own backyard.
How did you get into the winemaking industry?
To be honest, it was all very haphazard. When I graduated, Ireland held few economic prospects for young people. Desperate for opportunity, most of us left the country to find work elsewhere. Thanks to a family connection in France, I ended up heading to Burgundy to pick grapes for a season.
Despite years of studying French in school, I barely knew how to say "bonjour" when I left for Burgundy. Suddenly, I found myself in a new country and culture, picking grapes alongside seasonal Portuguese workers and struggling to speak a few words of French. It was exactly the kind of challenge I needed at that time.
After the harvest, I stayed in Burgundy for the winter. It was bitterly cold work planting young vines in the chilly, damp vineyards of the French countryside. I spent a year working around Burgundy in every role from harvesting to bottling. I eventually found my way to Beaune to study winemaking and viticulture, where I traded English lessons for wine school tuition and worked in a bar at night to make ends meet.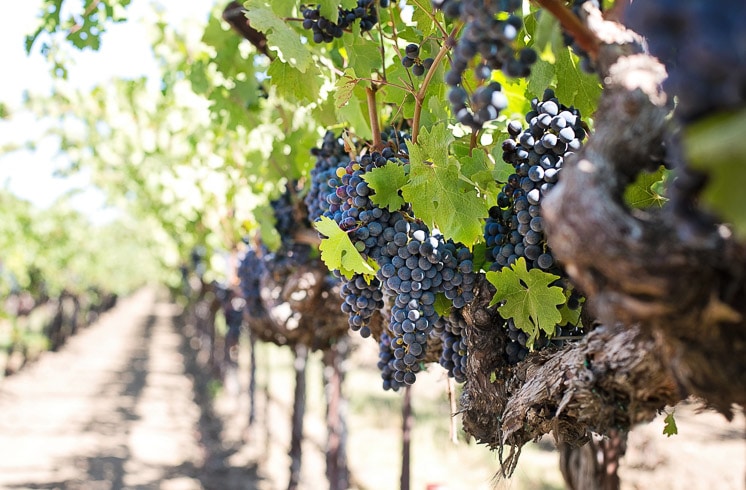 What about going abroad changed your life?
Moving to France was like a breath of fresh air, opening my mind and pushing me outside my comfort zone. I realized that there was so much more out there than the little world I grew up in. Forced into an unfamiliar culture, I had little choice but to learn by trial and error. I learned how to persevere in the face of difficulties. I learned that there's nothing like a healthy dose of self-deprecating humor to get you over the hump when things go wrong.
As I spent more time away from Ireland, I got the sense that I was growing apart from my friends back home. Whenever I returned to Howth, it seemed as though life remained stagnant. In contrast, each day abroad felt like a new page in the journey of discovery. I began to realize that exploration wasn't a passing phase for me; it had become my chosen way of life.
How did you start guiding?
After studying in Beaune, I started doing sales, marketing, and exportation of French wines. During this time, I bumped into an old friend of mine who happened to be running walking tours. She offered me a guiding position and I said "yes" without really thinking. It was a chance encounter and another turning point in my life.
My first guiding gig with my friend's company was in Provence. I immediately loved the job, but honestly had very little idea of what I was doing. On the first day of the trip, we were walking through an olive orchard and one of the women in the group asked me "Alex, can you eat olives off of trees?" Clueless but eager to respond, I responded affirmatively, and proceeded to pick an olive off of a tree and pop it in my mouth. Of course, it was disgusting! The bitterness sapped all the moisture out of my mouth. That's how I learned to never to fake it with a client. It's ok not to know. Now I say "I'll find out" instead.
What do you love about working as a guide?
I'm naturally a shy person, but I'm curious and I love meeting new people as a guide. I enjoy showing people the hidden side of things and sharing the insider knowledge that it's taken me years to accumulate. In return, each and every guest I travel with enriches my life and teaches me something. It's this process of mutual learning and discovery that makes guiding gratifying.
When you started with DuVine, you had already been living and guiding in Spain for several years. What drew you to Andalucía?
My wife! She's Spanish but we met while I was working in Burgundy. She didn't speak much English and I didn't speak much Spanish, so we spoke together in French instead. From the beginning, we've lived an exploratory lifestyle, citizens of nowhere but people of everywhere. To this day we mainly speak French together.
Tell us about raising a family in Spain and assimilating into Spanish culture. 
Since moving to Andalucía over twenty years ago, our family has become a multi-cultural melting pot. We frequently spend time with my wife's warm and welcoming Andalusian family. When the whole crew is together, the spirited Andalusian personality tends to provoke some passionate debates! Our children are resolutely Spanish at heart, but proud of their Irish roots, and my eldest is currently in college in Dublin. As an adopted Andalusian, I aspire to channel the openness and zest for life of my Spanish neighbors.
I come from a long line of foodies, and Spanish cuisine has become my favorite way of connecting to the culture. Spaniards are masters of taking the freshest produce and preparing food in healthy simplicity. Even after 20 years, I simply can't resist a plate of aged Pata Negra ham. I've learned many Andalusian recipes from my family and friends, and whenever we host a party I whip up a delicious vat of seafood paella to share.
You've created many of DuVine's itineraries in Spain and Portugal. What's your creative imprint as a trip designer?
I think about each itinerary as a dynamic flow. I'm attentive to detail and love the challenge of putting all the pieces together. For me, a great trip builds layers of complexity and difficulty from one day to the next, creating a gradual crescendo of experience that leaves people thinking "wow!"
What role do you play as a DuVine guide?
To me, a guide is a facilitator, a friend, and an educator. We're the people who smooth out all the wrinkles so you can relax and have fun.
On one trip I guided in Andalucía, a guest was memorably thankful at the end of the week. He said, "I haven't felt like this since I was a kid. I didn't have to stress about anything. It reminded me of being six years old, when the only decision I had to make was whether to eat Corn Flakes or Rice Krispies for breakfast."
To me, that's the role of a guide. We create that "Corn Flakes or Rice Krispies" moment. We give you a week to relax amidst the chaos of regular life. There's nothing more rewarding than knowing my guests leave tour feeling relaxed and rejuvenated. As a guide, this is the greatest gift I can give.