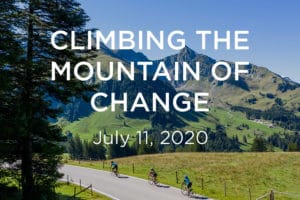 Climbing the Mountain of Change
DuVine's mission is for everyone to experience the feeling of freedom that comes with riding a bike. We've seen firsthand how bike travel can dismantle the barriers between cultures. But in the United States—our own backyard—it's painfully clear that these fundamental freedoms are not readily available to all, and barriers remain very much in place.
We are challenging our staff, guides, and community to Climb the Mountain of Change to raise funds for Outdoor Afro, the nation's leading, cutting-edge network that celebrates and inspires Black connections and leadership in nature.
Event Details:
When: July 11  (or anytime between July 1 – 12)
Where: Worldwide!
DuVine guides and staff have pledged to collectively bike the elevation of Mt. Everest (29,029 ft / 8,848 meters).