Corsica Bike Tour
Region: France
Destination: Corsica
Duration: 6 Days / 5 Nights
Level: Three
Price From: $5495
Single Supplement: $1100
Tour Dates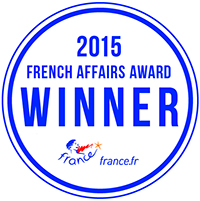 Climb soaring mountain roads with not a car in sight on the Corsica Bike Tour. Cycle through delightful coastal towns, from Bastia to Calvi and Piana to Ajaccio. Explore the lush green forests and staggering rocky cliffs. Enjoy the exquisite peace of the island life, challenging yourself to conquer its highest peaks and treating yourself to all its finest delicacies. Fresh seafood and local game are among the culinary pleasures on offer to fuel our rides. With exceptional accommodations awaiting us every night, we'll wake up well-rested for another epic day on our dream Corsican cycling trip.
---
Tour by Day
Day One: Welcome to l'Isle de Beauté
Your guides will greet you at the airport in Bastia, and we're off. We'll transfer to the small town of Saint-Florent on the Cap Corse. Discover the island's northern peninsula riding along the coastal road, with the Mediterranean surrounding you in every direction. The road rises and falls along seaside mountains, passing through villages and rocky beaches on the Cap's coastal road. Spinning back to town, opt to stop for a wine tasting in one of the area's top wineries. Toast our ride with a glass of the local Patrimonio wine and enjoy a delicious Michelin-starred meal at La Roya tonight.
Meals: Light Lunch / Dinner
Destinations: Cap Corse, Patrimonio wine region, St. Florent
Accomplished: 35 miles / 56 km, elevation gain: 1,000 meters
Accommodations: La Roya
Day Two: Riding Inland from St. Florent to Calvi
We'll ride inland today into the heart of Corsica, starting with 20 rolling kilometers through the rocky Désert d'Agriates. Descend to the coast near Ile Rousse and climb again to the town of Belgodere with constant views of the sea below and the mountains above. From the hill town of Lumio we'll descend back toward the water to arrive with a sprint finish to our next luxurious hotel, Relais Chateaux La Signoria, just outside of Calvi and conveniently located adjacent to an excellent local winery. Tonight you're free to dine in the center of Calvi, on the beach, or at your hotel.
Meals: Breakfast / Lunch
Destinations: Desert des Agrigates, Muro, Calvi
Accomplished: 53 miles / 85 km, elevation gain: 1200 meters
Accommodations: Relais Chateaux La Signoria 
Day Three: Along the Rocky Coast from Calvi to Piana
Today we'll begin our ride atop the Col du Marsolino and descend to the beach town of Galeria. Coast along ridges perched above the sea for unforgettable views of Corsica's northwest coast. Few rides are as visually stunning as this. We'll climb the mountains above the Mediterranean through the UNESCO World Heritage Sites of the Golf of Porto and les Calanches de Piana. Finish the epic day with an 11-kilometer climb up to the hotel Capo Rosso with views of the granite Calanches, sculpted by the wind and sea. Enjoy dinner at Capo Rosso tonight in an idyllic setting, overlooking the rocky coast as the sun sets on its red rock.
Meals: Breakfast / Lunch / Dinner
Destinations: Galeria, Calvi
Accomplished: 36 miles / 58 km, elevation gain: 700 meters
Accommodations: Capo Rosso
Day Four: The Queen Stage
Start our day riding the thrilling 11-kilometer descent down to Porto. Then, we begin a steady climb of 34 kilometers, ascending into scrub-oak forests and chestnut groves, which give way to gigantic Corsican pines. Pedal through scattered hill towns where you can hear the ancient language of Corsican spoken in the town squares. Finally, we descend again, ending our epic ride in the seaside town of Sagone. Enjoy a fantastic lunch by to the sea before speeding off by boat to the Sofitel Thalassa in Porticcio, just outside of Ajaccio. This evening enjoy a beautiful meal paired with a glass of Sciacarello wine at our hotel.
Meals: Breakfast / Lunch / Dinner
Destinations: Porto, Col de Vergio, Col de Sevi, Sagone, Porticcio
Accomplished: 50 miles / 80 km, elevation gain: 1635 meters
Accommodations: Sofitel La Thalassa
Day Five: Propriano Ride
Leaving our hotel we will head south along the winding coastal road to pedal through small towns perched above the sea, then descend down into the port of Propriano. We'll come together at one of our favorite restaurants on the waters edge for a victory lunch, celebrating a week of unforgettable cycling. This afternoon, opt to continue riding back to the hotel for an additional challenge or go for a swim in the sea before transferring back to our hotel. Tonight we will dine at a nearby restaurant along the seashore, and watch as the sun sets behind the mountains ringing the bay of Ajaccio.
Meals: Breakfast / Lunch / Dinner
Destinations: Portiglio, Marmontaja, Propriano
Accomplished: 32 miles / 51.5 km; elevation gain: 890 meters
Accommodations: Sofitel La Thalassa
Day Six: Au Revoir
Awake to the sounds of the waves and take in a great breakfast at the Sofitel. You've earned it. Reflect on the amazing rides you just accomplished, keep your legs limber with a short spin in the area, or get a much-deserved massage. Your guides will see you off at Ajaccio airport.
Meals: Breakfast