Corsica Pro Series Bike Tour
Region: France
Destination: Corsica
Duration: 6 Days / 5 Nights
Level: Competitive/Pro
Price From: $5295
Single Supplement: $1100
Tour Dates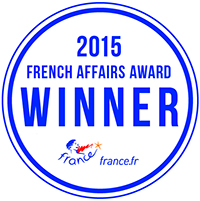 Climb soaring mountain roads with not a car in sight on the Corsica Pro Series Bike Tour. Wind through delightful coastal towns, from Bastia to Calvi and Piana to Ajaccio. Explore the lush green forests and staggering rocky cliffs. Enjoy the exquisite peace of the island life, challenging yourself to conquer its highest peaks and treating yourself to all its finest delicacies. Fresh seafood and local game are among the culinary pleasures on offer to fuel our rides. And with exceptional accommodations awaiting us every night, we'll wake up well-rested for another epic day on our dream Corsican cycling trip.
---
Tour by Day
Day One: Welcome to l'Isle de Beauté
Your guides will greet you at the airport in Bastia, and we're off. We'll transfer to the small town of Porticciolo on the Cap Corse. Discover the island's northern peninsula on a 69-kilometer romp, with the Mediterranean in every direction. The road quickly pitches upward through sheep pastures and vines before we descend toward the sea. Pass through villages and along rocky beaches on the Cap's coastal road. Race to our tranquil hotel in St. Florent, La Roya, and relax under the sun on the beach. Toast our ride with a glass of the local Patrimonio wine and enjoy a delicious Michelin-starred meal at La Roya tonight.
Meals: Light Lunch / Dinner
Destinations: Cap Corse, Patrimonio wine region, St. Florent
Accomplished: 43 miles / 69.5 km; 3,602 feet / 1,098 meters of climbing
Accommodations: La Roya
Day Two: Riding Inland from St. Florent to Calvi
We'll ride today into the mainland of Corsica, starting with 40 rolling kilometers through the rocky Désert d'Agriates. Climbing higher and higher, we'll stick to quiet, car-free lanes. Descend to the town of Belgodere and ride along the ridge, with constant views of the sea below and the mountains above. Small villages abound with fresh produce or a quick sandwich to energize us for the final clicks. From the hill town of Muro we'll descend back toward the water to arrive with a sprint finish at our next luxurious hotel, La Signoria. Stretch out and relax! We'll refuel with dinner at the hotel's stylish restaurant.
Meals: Breakfast / Lunch /. Dinner
Destinations: Desert des Agrigates, Muro, Calvi
Accomplished: 64 miles / 103 km; 4,947 feet / 1,508 meters of climbing
Accommodations: La Roya
Day Three: Calvi Loop
After yesterday's mountainous ride, our legs deserve a little respite. We'll roll past Calvi, the presumed birthplace of Christopher Columbus, then onto the coastal road, where magnificent granitic formations and clean blue water await, all the way to the beach town of Galeria. From here, we'll climb up to the farmlands above the sea for a cyclist's lunch of fresh, nutritious food. Descend back to La Signoria to relax, get a massage, and explore Calvi. Or visit one of the many nearby wineries. Tonight is yours to enjoy dinner and an evening out on the town.
Meals: Breakfast / Lunch
Destinations: Galeria, Calvi
Accomplished: 42 miles / 68 km; 2,657 feet / 810 meters of climbing
Accommodations: La Signoria
Day Four: Along the Rocky Coast from Calvi to Piana
Ride 60 awesome kilometers directly above the water hundreds of feet below us. Few rides are as visually stunning as this. We'll climb the mountains above the Mediterranean through the UNESCO World Heritage Site of the Golf of Porto and les Calanches de Piana. Capping off the epic day is an 11-kilometer climb up to the hotel Capo Rosso, with its outrageous view overlooking the granite Calanches, sculpted by the wind and sea. Enjoy dinner at Capo Rosso tonight in an idyllic setting, overlooking the rocky coast as the sun sets on its red rock.
Meals: Breakfast / Lunch / Dinner
Destinations: Porto, Les Calanches
Accomplished: 50 miles / 80.5 km; 5,364 feet / 1,635 meters of climbing
Accommodations: Capo Rosso
Day Five: The Queen Stage
Ride the thrilling 11-kilometer descent down to Porto. Then, we climb the 34 kilometers, ascent into scrub-oak forests and chestnut groves, which give way to gigantic Corsican pines. Only when the trees thin out will we arrive at the Col de Vergio. Marvel at the land below before attacking our second climb of the day: the Col de Sevi. Finally, we descend again, ending our epic ride in the seaside town of Sagone. Enjoy a fantastic lunch before speeding off by boat to the Sofitel Thalassa in Porticcio. Celebrate our week with a beautiful meal at Thalassa and a glass of Sciacarello wine.
Meals: Breakfast / Lunch / Dinner
Destinations: Porto, Col de Vergio, Col de Sevi, Sagone, Porticcio
Accomplished: 53 miles / 85.5 km; 6,085 feet / 1,855m of climbing
Accommodations: Sofitel La Thalassa
Day Six: Au Revoir
Awake to the sounds of the waves and take in a great breakfast at the Sofitel. You've earned it. Reflect on the amazing rides you just accomplished, keep your legs limber with a short spin in the area, or get a much-deserved massage. Your guides will see you off at Ajaccio airport.
Meals: Breakfast