Provence Bike Tour
Region: France
Destination: Provence
Duration: 6 Days / 5 Nights
Level: Active
Price From: $5095
Single Supplement: $1000
Tour Dates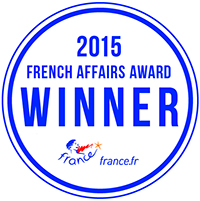 Cycle through vineyards, cherry orchards, and fields of lavender on our Provence Bike Tour. Climb winding roads to farmers markets in medieval villages. Explore ancient abbeys and taste the world's best olive oils. You will never forget the views from the ruins of the Sade family Château in Lacoste, the thrill of riding down from Gordes, and truffle and wine tasting in the village of Menèrbes. Pamper yourself at the Bastide de Gordes's Sisley Spa that will leave you refreshed during an exhilarating week. Treat yourself to something special at one of the many quaint shops and art galleries in Saint-Rémy-de-Provence and Les Baux. Culinary delights on this bike tour in Provence include tastings of the sumptuous reds, whites, and the celebrated rosés of Provence, and unforgettable meals that feature Provençal specialties and are prepared by some of the region's most prominent chefs.
---
Tour by Day
Day One: Welcome to Provence
Your guides will greet you at the Avignon TGV train station, and the adventure begins! After a short transfer to the hotel you'll be treated to a light lunch while we introduce you to the region and get you excited about the days to come. Then the essentials: bike fitting, safety talk, and map review.  We'll start the week with an introductory Provence ride through the villages of Gargas, Villars & St Saturnin lès Apt. Cruise past vineyards and fruit orchards while admiring the beautiful landscapes around you. Tonight delight in a gastronomical event at the hotel's own restaurant with views over the Luberon Valley.
Meals: Light Lunch / Dinner
Destinations: Avignon, Gargas, Villars, St Saturnin
Accomplished: 16 miles / 26 km, elevation gain: 315 meters
Accommodations: La Coquillade or Bastide de Gordes
Day Two: Essence of Lubéron
Cycle past rustic stone villages perched along ridges that overlook esteemed vineyards. We'll ride on through the forested heart of the Petit Lubéron, peering out across the valley floor with its patchwork of orchards and vineyards. An indulgent truffle and wine tasting awaits us at lunch at the House of Truffles and Wine in Menèrbes. Stop by our friend Andre's olive oil mill for a local take on the fading olive industry followed by a tasting of his own production. After the tasting we will keep on spinning to Roussillon where you can admire the local artists' colorful creations in the small art galleries and explore the famous ochre cliffs surrounding the village. Tonight we'll take you out for dinner to one of the best local gems.
Meals: Breakfast / Lunch / Dinner
Destinations: Lacoste, Menèrbes, Gordes, Roussillon
Accomplished: 28 miles / 44 km, elevation gain: 713 meters (optional additional 9 miles / 15 km)
Accommodations: La Coquillade or Bastide de Gordes
Day Three: Into the Wild
Today we'll enjoy the very scenic routes to Croagnes, Col de Murs and Venasque but you can also choose to challenge yourself with an early morning departure on a route designed to best fit your cycling ability. Our various route options have us meeting up for lunch at our favorite restaurant for lunch. Afterwards we'll continue into the hills of the Plateau de Vaucluse for clear views from afar of the Mont Ventoux. A splendid downhill will take us through Joucas and past the vineyards of the Lubéron Valley before returning to our hotel for some well-deserved R&R. Tonight we will enjoy the specialties of the chef at the hotel's gastronomic restaurant.
Meals: Breakfast / Lunch / Dinner
Destinations: Gargas, Croagnes, Murs, Venasque, Joucas
Accomplished: 37 miles / 59 km, elevation gain: 1175 meters (optional additional 27 miles / 44 km)
Accommodations: La Coquillade or Bastide de Gordes
Day Four: Foothills, Villages and Crossing the Durance
Today we will leave the Lubéron region and head west to Les Alpilles, the inspiration for many famous painters—notably Vincent Van Gogh. We'll start with a perfect warmup ride on a bike path leading us from our hotel to the foothills of the Lubéron mountain passing the quaint hilltop villages of Oppede, Maubec, and Robion. We'll ride through Cavaillon, the melon capital of Provence, before crossing the Durance River and entering a new departement in France. Our next hotel, a luxuriously renovated old farmhouse, awaits us with a splendid lunch. This afternoon you can opt to go on an extra ride to explore the nearby town of Eygalieres and enjoy a wine tasting or spend the rest of the afternoon by the pool. Tonight with dinner on your own, your guides will give several suggestions to choose from.
Meals: Breakfast / Lunch
Destinations: Opedde, Maubec, Robion, Les Taillades, Cavaillon, Orgon
Accomplished: 37 miles / 59 km, elevation gain: 289 meters
Accommodations: Mas de la Rose or Hameau des Baux
Day Five: Les Alpilles
After a good breakfast we'll start our day's ride by cycling on quiet roads surrounded by vineyards and the undulating mountain range of Les Alpilles. Solitary roads with great views will lead us to the world-class olive oil mill, Mas des Barres, for a private tasting. Soon after we'll jump back on our bikes to reach the quaint Provencal village of Maussane where we'll stop for lunch at our favorite local bistro on the main square. Our afternoon ride will take us to the famous Route des Baux and then into Saint-Rémy-de-Provence. From there you can decide to take a stroll and explore the bustling town with its shops and galleries, or you can keep on riding back to the hotel. Tonight is our final gastronomical feast together, Bon Appetit!
Meals: Breakfast / Lunch / Dinner
Destinations: Eygalieres, Maussane les Alpilles, St Remy en Provence
Accomplished:  35 miles / 55 km, elevation gain: 500 meters (optional additional 10 miles / 16 km)
Accommodations: Mas de la Rose or Hameau des Baux
Day Six: Au Revoir!
For your final morning, enjoy a quiet breakfast and relax or go for a last ride to the village of Eygalieres, as today is market day. Once you've collected you final little treasures and packed your bags, your guides will see you off at the Avignon TGV train station.
Meals: Breakfast
Accomplished: Optional ride of 10 miles / 16 km