The Best Festivals in France + Holland
Arien Coppock
We've compiled the definitive list of the best festivals in France + Holland  to align with your next adventure and help you guide your travel planning. From some of the biggest sporting events in the world to celebrations of music and film, these festivals will immerse you deeply into the rich French and Dutch cultures for an incredibly authentic and memorable vacation.
---

Photo by Yann Caradec
Roland Garros (French Open) | Paris, France | Late May to Early June
The finest clay court championships in the entire sport, the French Open (also known as Roland Garros), is a major tennis tournament held over two weeks in Paris. The most physically demanding tennis event in the world will reveal its winners at the beginning of June, and you can be part of the thrilling show. Which superstar amongst Djokovic, Murray, or Federer is ready to claim immortality? Is it going to be Serena or Maria who will master the clay surface? Learn More
EXPERIENCE WITH YOUR TOUR! Combine a DuVine cycling tour in the Loire Valley or Champagne with this exciting event, then make your way to Paris for the ultimate French sporting and cultural experience.
---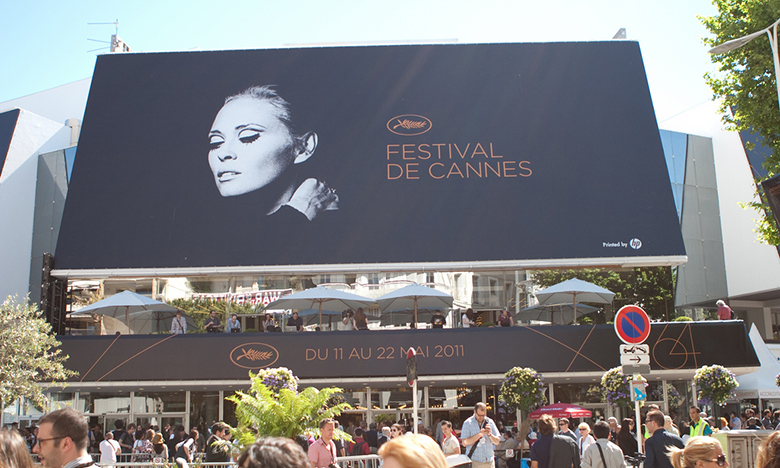 Photo by Julieta Alvarez Leal
Cannes Film Festival | Cannes, France | May
Every year, cinephiles turns their attention to one of the most influential film festivals: Cannes. You don't need to be a star or have a career riding on the Palme d'Or to take part in the festival's buzz. Pack a picnic and watch a film on a huge outdoor screen, get a drink at the Carlton Bar while people watching, or stroll along the Promenade de la Croissette and dine in the old port. Cannes is a perfect spot for visiting the glorious surrounding towns, medieval hilltop villages, and turquoise Mediterranean beaches. Learn More
EXPERIENCE WITH YOUR TOUR! Combine a visit to the festival with our Provence Tour to experience everything this très charming region has to offer.
---

Carcassone Festival | Carcassone, France | July
Carcassonne is a stunning, well-preserved medieval city, worth a visit any time of year. But it's particularly special to be in town in July, when its grand festival showcases music from opera to jazz, theater, circus, and dance—all packed into the walled city's historic plazas. The Carcassone Festival features over 1500 performances, and many of them are free of charge! Learn More
EXPERIENCE WITH YOUR TOUR! Sign up for DuVine's bike trip in Provence in July and experience one of the largest music festivals in France.
---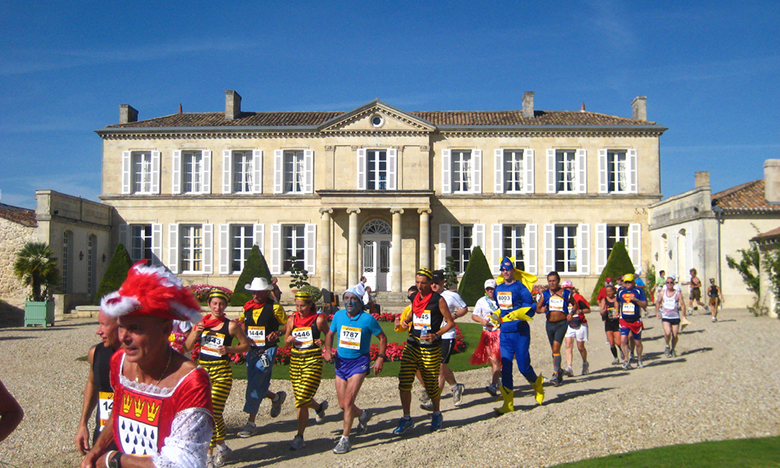 Photo by Jan
Medoc Marathon | Pauillac, France | September
It's the age-old question: drink a glass of wine or go for a run? At the Medoc Marathon you can kill two birds with one stone. Join 9,000 costumed athletes for this unique celebration of "oeno-fitness." Start and finish in Pauillac while running through the vineyards and prestigious wine châteaux of the Pauillac, St-Julien, St Estèphe, Médoc, and Haut-Médoc appellations. Don't be surprised if the race is interrupted by several events: 20 or so bands are scattered along the course, the route is sprinkled with 23 tasting stops at wineries, and oysters are offered at the 38-kilometer mark (with steaks only one kilometer further). That's why they call this the longest marathon in the world. Learn More
EXPERIENCE WITH YOUR TOUR! Pair this event with even more food and wine on our Bordeaux biking vacations, the perfect way to prepare your lungs and liver.
---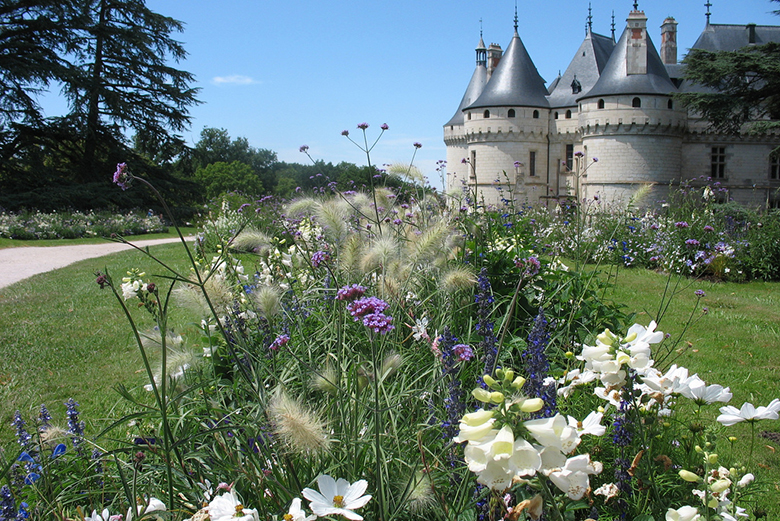 Photo by Esther Westerveld
International Garden Festival | Loire, France | April – November
Since 1992, Château Chaumont-sur-Loire has hosted the annual Festival des Jardins, a botanical celebration with over two dozen gardens designed by competing florists and artists. After a theme is designated each year, 20 to 30 gardens are selected from over 300 proposals and planted on the castle grounds. The rules state that the gardens must be beautiful from April to November, so they evolve throughout the seasons. It's also a surprisingly gorgeous attraction at night, with every plot carefully illuminated and 2,000 candles flickering in the windows of Château Chaumont-sur-Loire. Learn More
EXPERIENCE WITH YOUR TOUR! Combine a visit to the Festival des Jardins with any of our Loire Valley Bike Tours.
---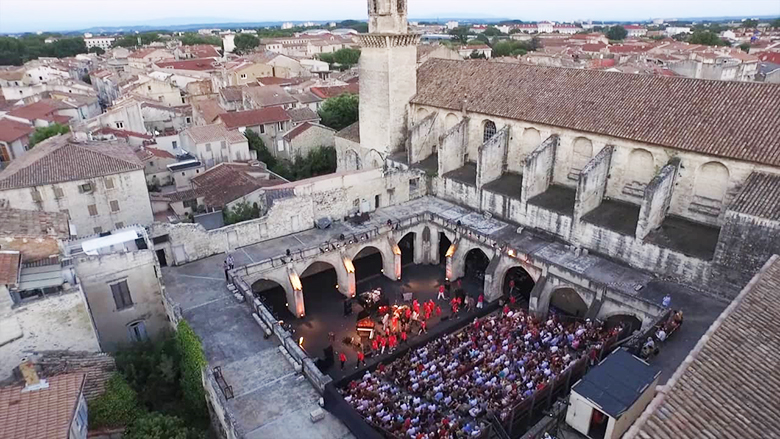 Photo by Product Air
Avignon Jazz Festival | Avignon, France | Late July 30 – Early August
For 20 years, this modern jazz festival has brought both well-known and up-and-coming artists from around the world to perform in the heart of Provence. It has proven to be a springboard for many emerging artists and jazz groups and is held in the Carmes Cloister, a sixteenth-century convent. If you're a jazz-lover, this festival needs to be on your bucket list. Learn More
EXPERIENCE WITH YOUR TOUR! Pair this French festival with one of DuVine's Provence summer bike tours, which begin and end in Avignon!
---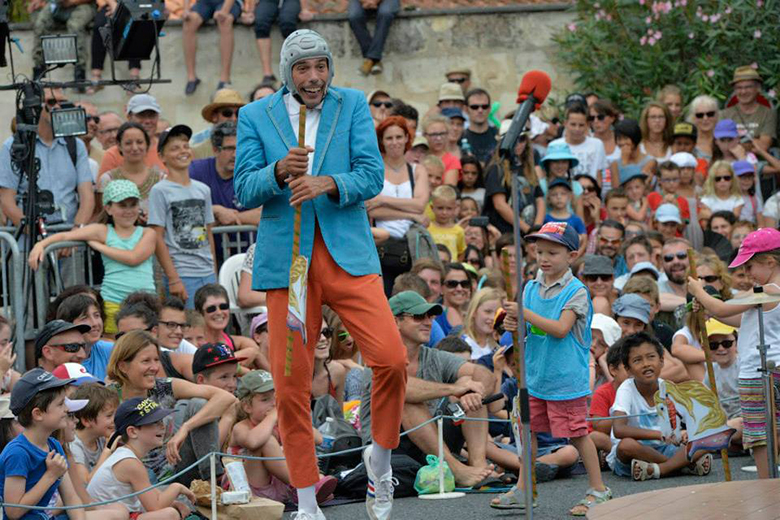 Photo by Fest'arts
Fest'arts | Libourne, France | August
Fest'arts in the heart of Libourne is a street art festival that combines drama, comedy, mime circus, and more. With a 25-year reputation, the festival attracts over 50,000 people from across the globe and is quickly becoming world-renowned for anyone who's passionate about theater and performance. Learn More
EXPERIENCE WITH YOUR TOUR! If you're traveling on DuVine's Bordeaux Bike Tour, visit Libourne pre- or post-trip and make a stop at this jovial event.
---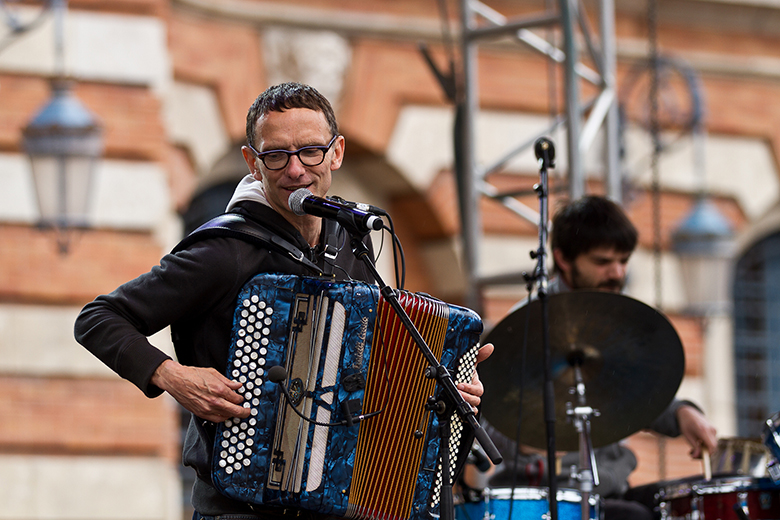 Photo by Pierre-Selim
Fête de la Musique | Throughout France | June 21
In honor of the summer solstice, cities and towns throughout France simultaneously mark the changing seasons with music. Since 1982, the Fête de la Musique has become a wildly popular global event and has expanded to 540 cities worldwide. Entire cities close their streets to make room for performances that linger late into the night, and bigger hubs like Paris, Marseilles, and Bordeaux go all-out with festivals.  Learn More
EXPERIENCE WITH YOUR TOUR! Join DuVine on any of our France cycling vacations and celebrate the summer solstice à la française.
---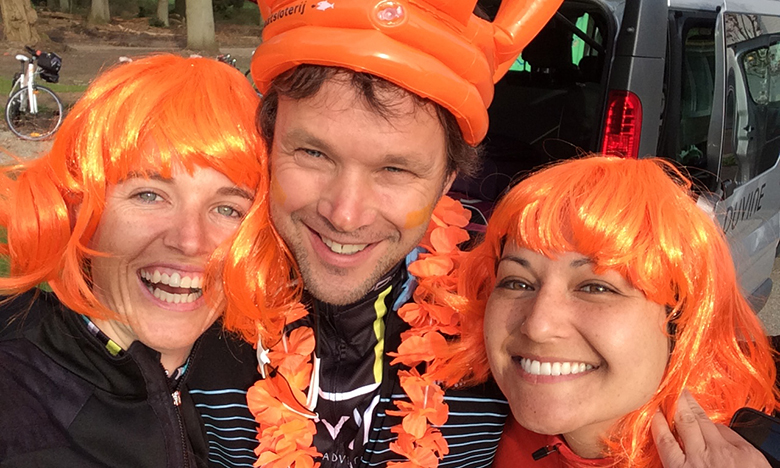 Holland Kings Day Tour | Holland | April 30
On a very special day in April, everything and everyone in Holland turns orange. Each year the land of tulips, windmills, and wooden shoes comes to a standstill on the King's Birthday for the biggest national event in Holland. You'll find music shows, fairs, flea markets, and parties throughout the country. Anyone who owns a boat is floating on the canals, and kids are decked in orange while older generations don their Old Dutch clothing. Even the Dutch royal family goes on tour to celebrate the day, playing games and drinking Oranjebitter, the aptly-colored apéritif.  Learn More
EXPERIENCE ON TOUR! Every year, we time our bike trip in Holland to coincide with this epic Dutch festival. We can't stand to miss out on the fun!
---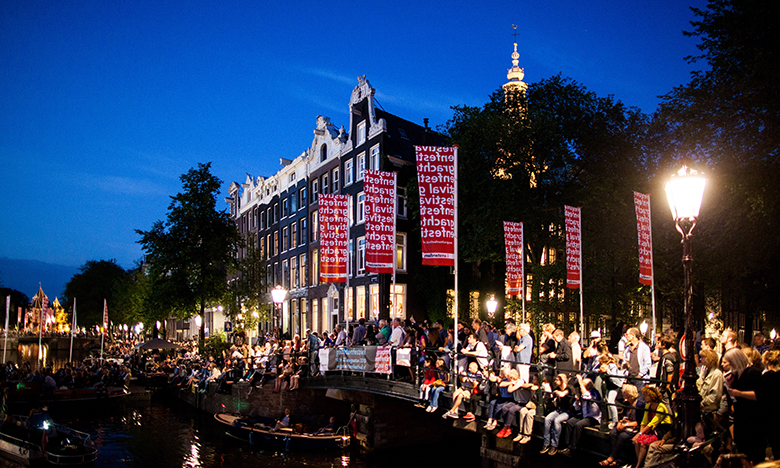 Photo by Jeroen van Zijp
Holland Canal Festival | Amsterdam, Holland | Mid-August
Amsterdam is famous for its historic canal belt, a UNESCO World Heritage site since 2010. Every year these beautiful waterways become the perfect backdrop for classical music during the Grachtenfestival (Canal Festival). Concerts are performed on stages next to or even on the water, and the audience listens canalside—or better yet, from a boat. The ten-day festival is a spectacular highlight of Amsterdam's cultural life. Learn More
EXPERIENCE WITH YOUR TOUR! Come for our Holland Cycling Tour and stay a little longer for the festivities in Amsterdam.
---


CATEGORIES: DuVine Style