In recent years, orange wines have gained traction as a delicious and funky alternative to the three familiar colors of wine. But while the orange wine movement has lately been on the rise, it's far from new: Georgian winemaking has yielded this unique result for millennia; producers in Italian regions like Friuli have been popularizing it in recent decades. And Slovenian winemakers—particularly in the hills of Karst (the "Slovenian Tuscany") and the Goriška Brda region—have been emerging as innovators in the world of skin-contact wines.
But let's back up. The history of Slovenian wine is long and storied, beginning around 400 B.C. with Celts who barreled their wine in oak. When the Romans moved in, Celtic winemaking methods were replaced by Roman vinification, and with the arrival of Pagan tribes around 500 A.D., wine production all but disappeared. As Christianity took hold through the Middle Ages, priests and monks became the keepers of vineyards and cellars—in fact, some of Slovenia's monasteries still produce small amounts of wine.
By the 1850s, agricultural schools were being established in Maribor, Vipava, and Novo Mesto, where a significant part of education became dedicated to winemaking. Then—as it happened nearly everywhere in Europe—phylloxera arrived, destroying as many as half of Slovenia's vineyards and delaying the development of Slovenian wine. By the mid-1900s, Slovenian winemaking was recovering and thriving, culminating in wine legislation in the 1970s. As a result, Slovenian winemakers began to produce competitive quality wines, thanks in part to the country's favorable climate conditions.
Slovenia, of course, makes dry white wines (Chardonnay, Sauvignon, Sivi and Beli pinot) and semi-sweet white wines (Traminec, Renski Rizling, and Rumeni Muškat). Their Cabernet Sauvignons, Merlot, Modra Frankinja, and Modri Pinot also hold up to reds from further west in Europe. So what's the appeal of orange?
In producing orange wine, vintners follow the same process as they would for red wine—but using white grapes. Normal white wine production requires that crushed grapes are immediately separated from their skins. In the case of orange wine, the white grapes are left to macerate with their skins, producing a wine that is imbued with pigments, phenols, and tannins not typically associated with white wine. The result is the distinct color and flavor of orange wine.
DuVine guide Jure Gašperšič weighs in on one of the most renowned Slovenian producers: Josko Gravner, an Italian by nationality but Slovenian by upbringing. Gravner's biodynamic orange wines are well represented as part of a cooperative called the Simbiosa, along with winemakers Vasja Čotar, Aleks Klinec, Valter Mlečnik, and Franco Terpin.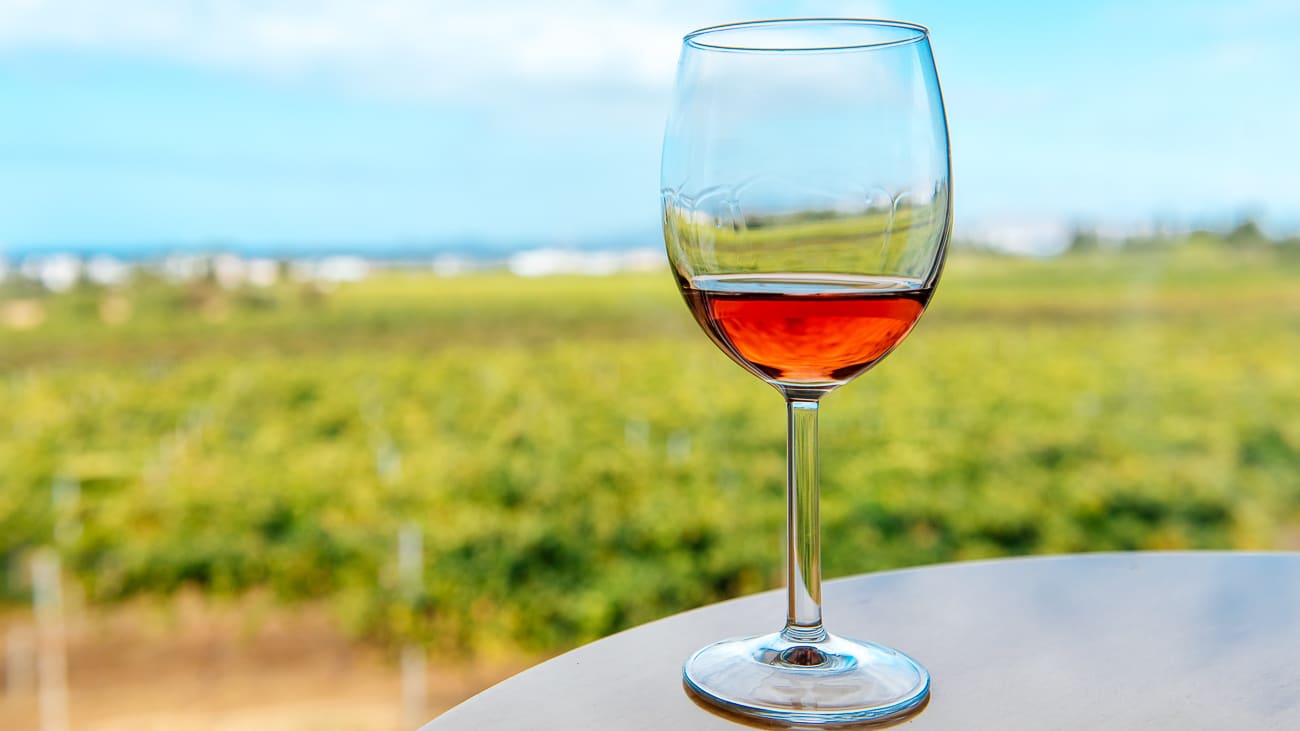 According to Gašperšič, the members of this Simbiosa don't just collaborate on promoting orange wine. They convene to talk about winemaking and organic farming, and while their approaches may differ, they share a similar philosophy. In the case of organic farming and viticulture, the use of artificial fertilizers, synthetic protective agents, and genetically modified organisms is prohibited by law. Grape processing and wine production are similarly regulated by internal rules: producers use grapes from their own vineyards and harvest most of their crop by hand. The result is, by and large, a natural wine—another important trait of the fourth shade.
Feeling orange? Taste the unexpected on our bike tour of Slovenia, or ask for Slovenian skin-contact wine at your favorite wine shop. Pair it at home with takeout—orange wine complements Indian food, curries, kimchi, and North African dishes—or chill it down even more and try it for summer sipping as a stand-in for rosé.