Alsace Bike Tour
Region: France
Destination: Alsace
Duration: 6 Days / 5 Nights
Level: Three
Price From: $5195
Single Supplement: $900
PRIVATE COLLECTION ITINERARY

This tour is part of our private tours collection. Please complete a Private Tour Planning Form to start designing a private tour that is everything you want - and nothing you don't - where, when, and how you want it, to share with whomever you choose. Or, call 888-396-5383 to inquire about joining a future public date that may become available.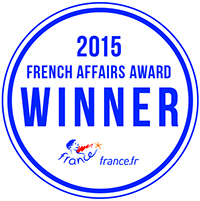 Visit romantic, feudal age castles in charming Germanic villages on an Alsace Bike Tour. Explore the fascinating history of the region and experience the immense French pride that permeates the local culture. Ride the magnificent Route des Vins d'Alsace, amongst famed vineyards of Riesling and Gewürztraminer. From the famed Haut-Koenigsbourg castle to the capital city of Strasbourg, you'll fall in love with the warmth and unique character of Alsace on this classically French bicycle tour. Delight every night in the region's soulful foods, from fromage blanc tarts to sausage and sauerkraut, washing it all down with an exquisitely crisp and dry glass of Riesling.
---
Tour by Day
Day One: Welcome to Alsace
Your guides will greet you at the Mulhouse train station and transfer you to Jungholtz, nestled in the foothills of the Vosges Mountains. After a welcome of Alsatian cremant, a sparkler that can put any champagne to shame, and a quick bike fitting, we'll roll down to the town of Guebwiller for a wine tasting and a visit to the Abbeye de Murbach. Afterwards, we'll ride back to our hotel to relax in the pool or get a rejuvenating massage. Tonight we'll dine at an authentic winstub, a restaurant that serves traditional Alsatian cuisine like choucroute (sauerkraut) and coq au vin with Riesling.
Meals: Light lunch / Dinner
Destinations: Jungholtz, Guebwiller
Accomplished: 12 miles / 19.5 km
Accommodations: Les Violettes Hotel & Spa
Day Two: Le Route des Vins d'Alsace
Start the day cycling through the vines and charming towns like Orschwihr, Bergholtzzell, and Soultzmatt. After this morning's wine tasting, the word terroir will take on new meaning, as it is on prominent display in today's wines. We'll enjoy lunch with the locals in Soultzmatt. Later, we'll climb into the wooded foothills of the Vosges for an exhilarating descent. Our final miles will wind around the base of the foothills until we reach our next destination, Le Chambard in Kaysersberg. Take a swim, stroll the town, or simply enjoy the view, and be prepared for a Michelin-starred feast from Olivier Nasti at Le Chambard.
Meals: Breakfast / Lunch / Dinner
Destinations: Orschwihr, Bergholtzzell, Soultzmatt, Kaysersberg
Accomplished: 30 miles / 48.5 km
Accommodations: Hotel Le Chambard
Day Three: In and around Colmar
A picturesque morning ride will bring us to the hilltop town of Les Trois-Epis. From this medieval pilgrimage site, we'll descend into the vinous pleasures of Niedermorschwihr. After tasting the local vintages, our palates, having distinguished the smokiness of a pinot gris from the gunflint of a Riesling, might crave some solid foods. We'll enjoy a delicious meal at a rustic table in Ammerschwihr. It's not far to the hotel, so let loose and indulge. The afternoon and evening are yours to relax at Le Chambard or venture into Colmar for shopping and dinner in this historic town, a UNESCO World Heritage site.
Meals: Breakfast / Lunch
Destinations: Les Trois-Epis, Niedermorschwihr, Ammerschwihr, Colmar?
Accomplished: 30 miles / 48.5 km
Accommodations: Hotel Le Chambard
Day Four: Cycling to the Château du Haut-Koenigsbourg
Departing from Le Chambard, we'll cycle through grand cru vineyards on quiet lanes, passing the picturesque villages of Riquewihr and Hunawihr. We'll fortify ourselves in the wine center of Ribeauvillé, munching on a freshly baked bretzel accompanied by a glass of Sylvaner. Then, we'll return to the quiet roads of a forest that opens to reveal breathtaking views and quiet villages. We'll end our ride at the iconic château du Haut-Koenigsbourg, whose view of the plains below will leave us speechless. Take a tour of the fortress before we drive to the wonderful Hostellerie et Château in Ottrott, where we'll join for another outstanding meal.
Meals: Breakfast / Lunch / Dinner
Destinations: Riquewihr, Hunawihr, Ribeauvillé, Kintzwiller, Ottrott
Accomplished: 30 miles / 48.5 km
Accommodations: Hostellerie Des Chateaux
Day Five: Onto Strasbourg, the Capital of Europe
Say goodbye to the countryside today. We'll enjoy one more wine tasting and a gentle ride across the Rhine Valley before entering the heart of Europe: Strasbourg. Home of the European Parliament, birthplace of La Marseillaise (France's national anthem), and a 2,000-year-old crossroads of culture, Strasbourg will open its arms for us. Enjoy a Raphael or Botticelli at the Musée des Beaux Arts or a simple café in the shadow of Strasbourg's majestic cathedral for a few hours before we gather for one last amazing feast of comforting Alsatian cuisine.
Meals: Breakfast / Lunch / Dinner
Destinations: Strasbourg
Accomplished: TBD
Accommodations: Hostellerie Des Chateaux
Day Six: Au Revoir
Stroll the quiet streets of medieval Strasbourg to watch the sunlight reveal a statue's smile or awaken later for a relaxed breakfast. Your guides will see you off at the Strasbourg train station.
Meals: Breakfast