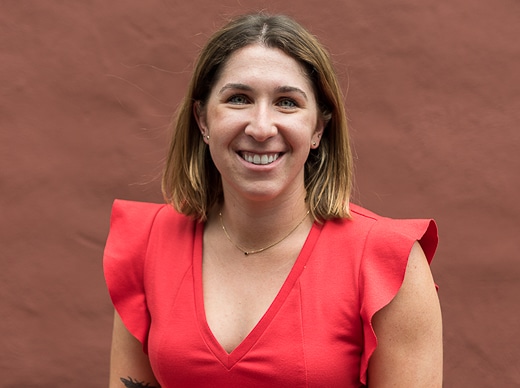 Tour Coordinator
Julia Paglierani
Bike
The bike trails of Stowe, Vermont, stopping for craft beer and swimming in mountain streams
Eat
Prosciutto in Greve in Chianti
Sleep
In Florence, with a view of the Boboli Gardens
A native of the Boston area, Julia grew up hiking, biking, and skiing around New England. From a young age, trips with her family instilled in her a love of adventure, food, and travel. Many of Julia's first memories include tasting good food, biking in Vermont, and enjoying summers at the beach on the Cape.
Her first time out of the United States was in Montreal, Canada, where she tasted steak tartare for the first time and began a lifelong love affair with French food. After that, Julia took a family vacation to Rome and Florence where she explored her Italian heritage. A favorite experience was cooking wheat pasta and drinking fresh peach nectar. This trip cemented Julia's desire to travel and she has since visited cities from Paris to Prague, drinking wine and exploring cafés along the way.
Julia now lives in Somerville and enjoys running, lifting, and spending time with friends. She is excited to be joining the DuVine team and sharing her love of food and travel!